BREAKING: Richard Engel Announced as Commencement Speaker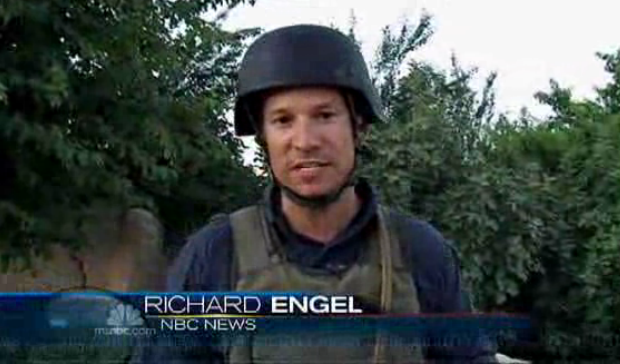 NBC News Chief Foreign Correspondent Richard Engel, chief foreign correspondent for NBC News, will be the keynote speaker at this year's commencement ceremony on Saturday, May 18, the university has announced. Engel has covered the Middle East heavily for the network for the last 15 years, and was kidnapped in Syria late last year.
Engel has won five Emmy Awards for news coverage, the Edward R. Murrow Award and the Medill Medal for Courage in Journalism.
"Richard Engel is the model of what a commencement speaker should be," said Joseph M. McShane, S.J., president of Fordham, according to a press release from Director of Communications Bow Howe. "He is highly accomplished, engaged with the world's great events, and well able to convey his experiences and insights to our students, their families, and our faculty."
Engel has previously served as NBC News' main Iraq correspondent, senior Middle East correspondent and Beirut bureau chief since he joined the network in 2003. His reporting has appeared on many of NBC's news programs and on MSNBC. He previously worked for BBC World Service's "The World," Public Radio International and WGBH-Boston radio, as well as ABC News.
Engel has previously appeared at Fordham's Law School in 2012 as part of a Center on National Security discussion about the hunt for Osama bin Laden.
Fordham's release noted that Engel will be "the second consecutive high-profile expert on the Middle East to deliver the University's commencement address," referencing last year's commencement speaker, John Brennan, Fordham College at Rose Hill (FCRH) '77. Brennan was then President Barack Obama's deputy national security adviser for counterterrorism and homeland security and was promoted this year to head the Central Intelligence Agency.
The release also noted that Engel's colleague and anchor of "NBC Nightly News" Brian Williams was Fordham's commencement speaker in 2011.