Rams Baseball Defeated in Late Innings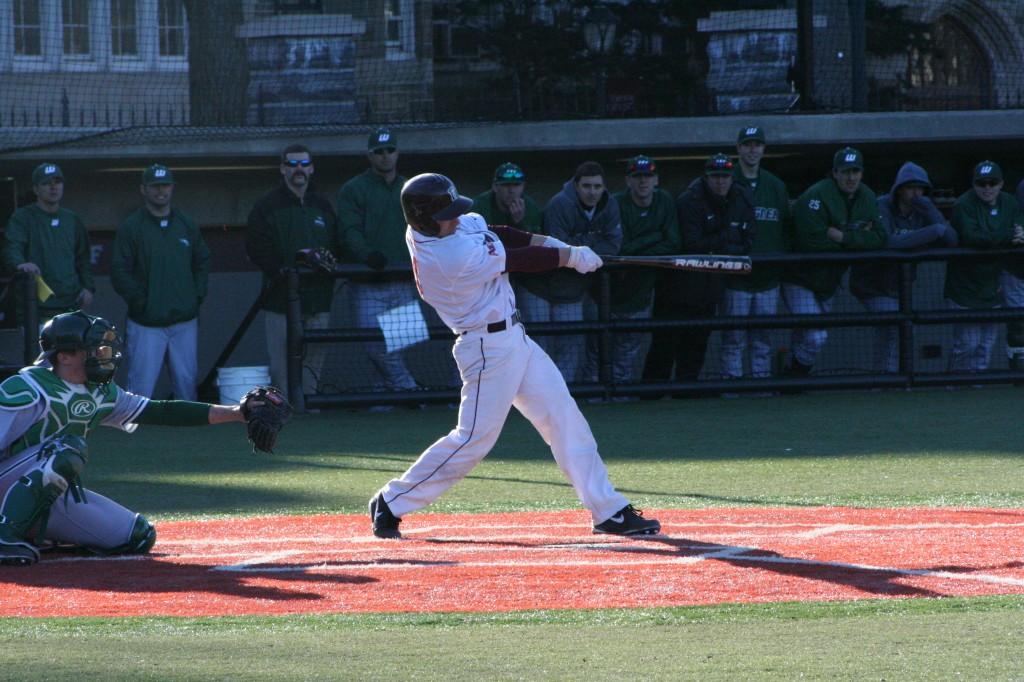 Although Fordham's starting pitching performed well on Wednesday, March 20, a few fielding errors resulted in a 5-1 Fordham defeat by Hofstra University's Pride. Fordham moved to 10-8 for the season while Hofstra improved to 5-14.
Fordham's starting pitcher J.C. Porter, Fordham College at Rose Hill (FCRH) '14, went seven innings, a career-long. He allowed two earned runs on five hits with three strikeouts. Hofstra was the first to score, when Porter gave up a run in the sixth inning. During the eighth inning, the bullpen took over and a few defensive errors were committed. Both fielding errors and passed balls resulted in a four-run inning for the Pride. In the meanwhile, Hofstra's bullpen held Fordham's offense hitless over the final fiving innings of the game, along with posting five strikeouts.
Fordham had chances to score big in both the first and second innings. In the first, Hofstra's pitcher, Michael Isom, struck out Mike Mauri, FCRH '13, leaving the bases loaded. The bases were loaded again in the second, after singles from Ian Edmiston, FCRH '16, and Joseph Runco, FCRH '16, and a Matthew Cianci, FCRH'15, hit by pitch. Joseph Runco, FCRH '16, came up to bat and then hit into a ground out. Runco's ground out scored Edmiston and the Rams lead 1-0 until the Pride tied the game up in the sixth.
The Rams were held to a limited number of hits throughout the game, with just four hits overall for the team. Two of those hits came from Joseph DeVito, FCRH '16, who went 2-for-3 for the day. Edmiston and Ryan McNally, FCRH '16, were the only other players who had hits in the game, both having one each. The offensive game was a complete 180 from the team's last game when the Rams knocked in eight runs in an 8-5 victory against St. Peter's College during the Frankie Frisch Invitational on March 17.
The team's next game will be on Friday, March 22, when the Rams play a road game against the La Salle Explorers in Philadelphia. The match up will be Fordham's A-10 Conference opener and begins at 3:00 PM.