Ram Café Brings Back Large Beverages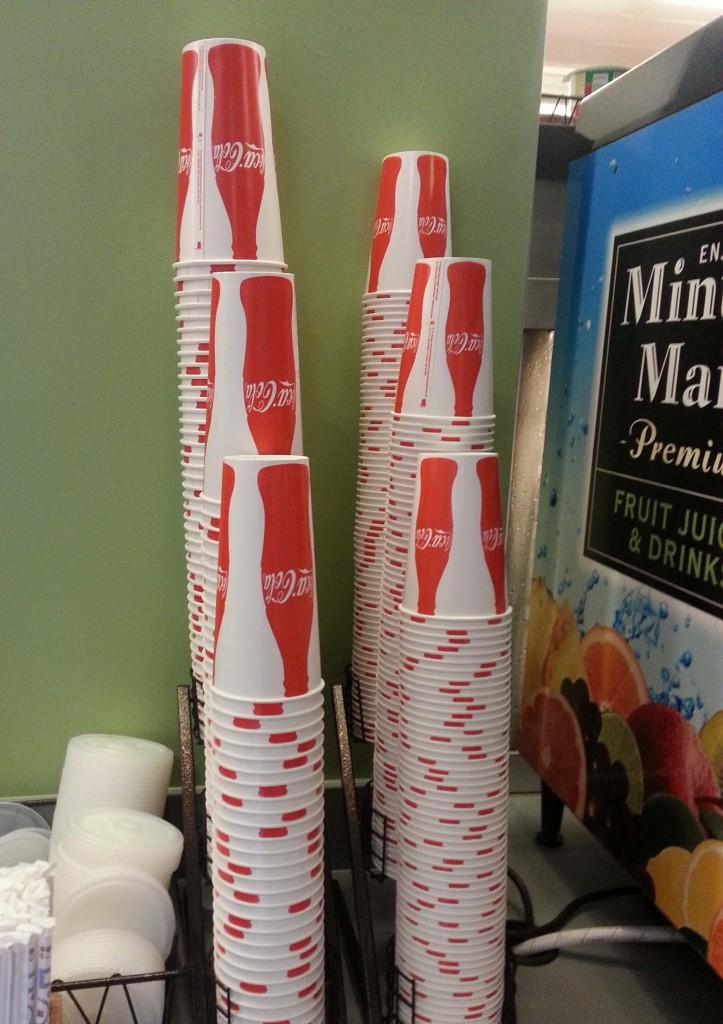 On Mon. March 11, a judge revoked the New York City Department of Health's enactment of the New Beverage Portion Rule. As a result, Sodexo at Fordham College at Lincoln Center's (FCLC's) Ram Café will resume offering and selling 20-ounce sugary beverages served in cups, cans, bottles or containers.
According to a New York Times article written by Michael M. Grynbaum, "Judge Blocks New York City's Limits on Big Sugary Drinks," the judge who ruled over the case, Justice Milton A. Tingling of State Supreme Court in Manhattan, called the ban "arbitrary and capricious;" the required limitation on beverages over 16-ounces has been deemed "unworkable and unenforceable, with confusing loopholes and voluminous exemptions."
Adhering to the Health Department's limit on sugary beverages, many restaurants, cafeterias and food vendors have already began removing their beverage sizes exceeding 16 ounces, according to the Times. Likewise, Sodexo also started removing and replacing non-diet soda, juices and energy drinks that were 20 ounces.
According to the General Manager of the Ram Café, Brian Poteat, the Ram Café already started consulting with Coca-Cola to order repackaged drink sizes that were no more than 16 ounces. "We [Sodexo] started talking with Coke about getting smaller sized drinks beginning spring break. That won't have to happen anymore," he said.
The overruling of the New Beverage Portion Rule will not affect the quality of drinks and beverages sold at the Ram Café. "We [the Ram Café] were not impacted at all by the change of the portion law," Poteat said. "We are simply going back to the various sizes we were offering and selling previously. So, we're going to replace some 16-ounce beverages; the 20-ounce sizes are then going to come back."
When asked if any of the prices of the beverages will change, Poteat said that the drinks, based on their specific size, are keeping their same previous prices. "The prices of the 16-ounce drinks will be the same, as well as the prices of the 20-ounce drinks," he said.
The Ram Café will resume the usual sale of sugary beverage sizes without any size limitations. "We [Sodexo] will just abide by the law set out in New York," Poteat said. "People buying from the Ram Café will get back the 20-ounce, while still having the 16-ounce sizes available; everyone will get what they want."