Students and Staff Promote Recycling Efforts on Campus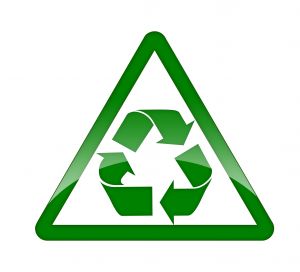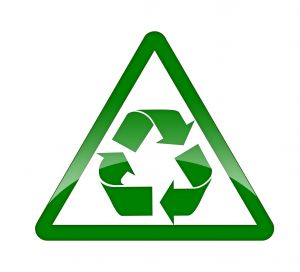 Students are promoting Fordham College at Lincoln Center (FCLC)'s energy saving efforts by participating in Recyclemania and other competitions such as Campus Carbon Nationals and Campus Carbon Challenge.
Recyclemania is a competition that challenges Fordham and approximately 600 colleges and universities to lower the rate of trash and increase the rate of recycling over 8-weeks. At FCLC, the amount of recycling and trash is tracked in McMahon Hall.
Because of the apartment-styled environment in FCLC, McMahon's residential manager, Leslie Timoney, said that residents at FCLC typically have less trash than other campuses. "It is our third week of the competition, and McMahon is the one [the resident halls] to have the least amount of trash. Meaning, our students buy their food at the supermarket and it is a bulk product; they eat the majority of it and the packaging can get easily recycled."
When asked if residents typically recycle, Timoney said, "My sense is that our students do eat in the kitchen environment and prepare their food. Secondly, I find that it is second nature for students to recycle; it is straight forward and it is there."
In addition to recycling, FCLC also looks to reduce energy and electricity use by participating in the Campus Carbon Nationals and the Campus Carbon Challenge in April. Unlike Recyclemania, the Campus Carbon Nationals is an apartment-styled competition between FCLC's McMahon Hall and Fordham College at Rose Hill (FCRH)'s Salice and Conley Halls.
Columbia University and St. John's University also invited Fordham to participate in the Campus Carbon Challenge, which is a tournament between college campuses within New York City. Both competitions measure which campus can attain the greatest decrease in electrical and water usage.
"Fordham has always been modern and good with saving energy, so it is harder for us to reduce our numbers," Timoney said. "Sensors regulate the lighting and heating. The heating is on natural gas boilers, so we aren't burning oil."
Although Timoney said she believes recycling is second nature for students, we can still find ways to further reduce our energy consumption. Environmental Club president, Esteban Orozco, FCLC '14, said that the club is researching such solutions at FCLC. "The first month of the carbon competitions is just collection; we want to keep the university going through its motions at it normally would to see how much we normally consume," Orozco said. "Then based on those numbers, we are going to see exactly what we are consuming in large quantities, and to attempt to target those individual aspects. For instance, assume that water consumption is high. We would then find ways on how to reduce consumption of water in small ways."
By participating in Recyclemania, Campus Carbon Nationals and Campus Carbon Challenge, Timoney hopes to spread the importance of recycling and saving energy. "These competitions will make recycling and saving energy second nature; students will learn to work it in as a habit, and perhaps start other initiatives. Overall, that would reduce our energy use and carbon footprint," she said.
Despite promotion of these competitions, some students do not see recycling as second nature. According to Christina Nastramgelo, FCLC '16, "There is an equal ratio of students recycling versus those who don't. At McMahon, Fordham promotes recycling, but there are many residents who do not practice it; recycling is not enforced in the dorms, so you don't necessarily have to do it. But there are many, at least, who try to recycle," she said.
According to Bridgette Mason, FCLC '14, she and her roommates at McMahon typically ignore recycling. "Nobody recycles in my dorm; my roommates and I ignore separating our trash and putting the recycling into the right can. But we sometimes try and make an effort," she said.
Paulina Caravajal, FCLC '16 said that not only is recycling not enforced in the dorms, but throughout the rest of the FCLC campus as well. "There are no recycling bins within the classrooms, and people often forget to recycle when going to class. There should be a lot more reminders to recycle," she said.
However, some students recognize Fordham's efforts to promote a green environment. According to Josh Adams, FCLC '14, "I appreciate that our school separates the waste cans with different labeling and colors; it makes it easy to recycle and sort the trash."
Erica Berring, FCLC '16, said that she and her roommates think it is easy to recycle in McMahon. "People in my dorm always recycle. It is fairly easy because of how the cans are separated. There is also sign hanging about the cans that reminds us to recycle," she said.
According to Juhie Kaushik, FCLC '16, FCLC is unique in that it is a college that promotes the reduction of green house gas, as opposed to many others. "We aren't like other schools in the city. I think it's cool that FCLC has a garden with produce; that is so rare in many colleges and universities, especially in a school in this urban environment," she said.