"Ruined:" War and Survival Through a Brothel's Door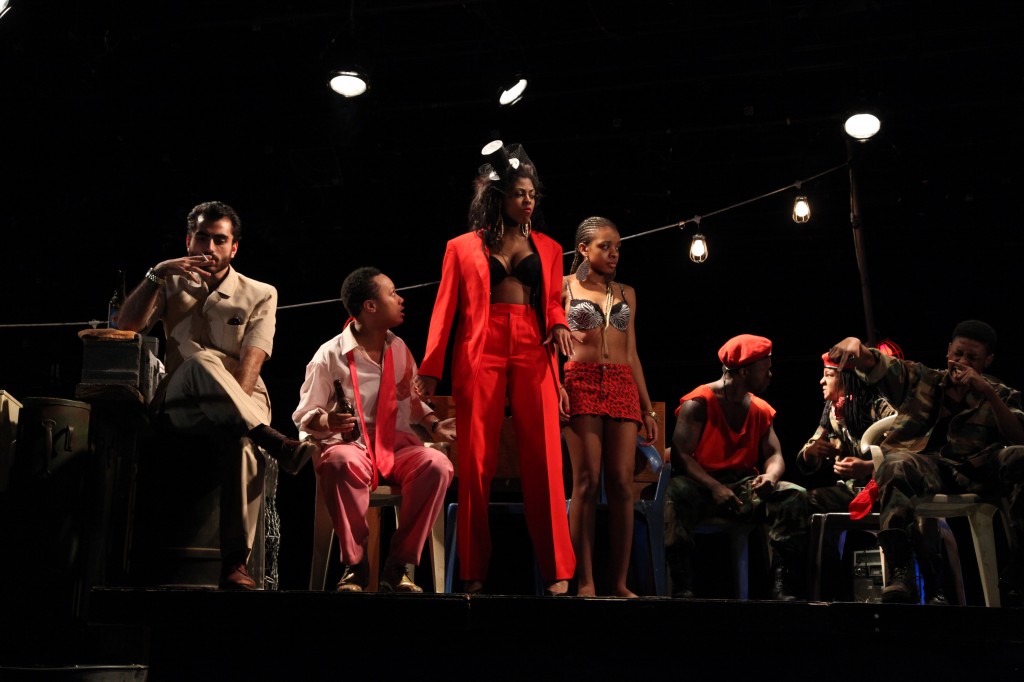 Ruined, a play by Lynn Nottage, was directed by Isis Misdary and was the latest production on the mainstage. (Courtesy of Ellen Goldberg/Fordham University)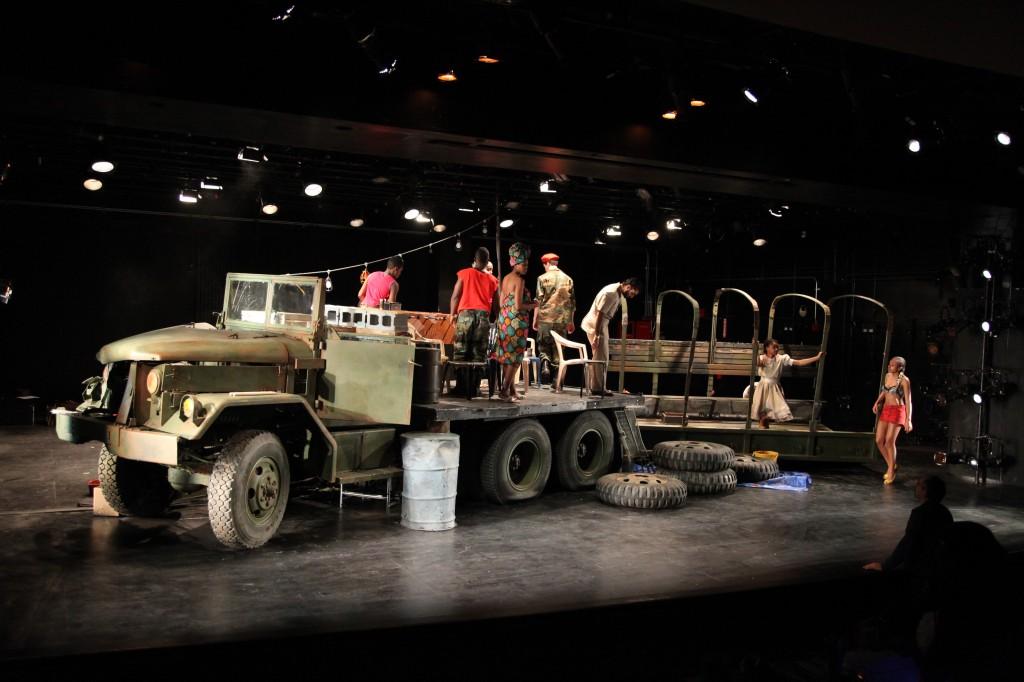 Fordham College at Lincoln Center's (FCLC) passionate and radically empathic mainstage production of Lynn Nottage's Pulitzer Prize winning "Ruined" reminded audiences of how women in the Democratic Republic of the Congo must use war for profit, and how war is waged on their bodies.
"Yet the bird still cries out to be heard," sings Sophie, as Mama Nadi watches over her bar as her girls grind up against the soldiers, lights dimming over the smoke filled stage. A lone soldier watches Sophie as she sings, humping a pole while she writhes away from his touch.
One wonders how the women in this play, and of Congo, who are repeatedly abused, abducted and raped, pull through, standing fearless against the men who brutalize them.
If they don't, they won't survive.
That's what they do: they survive. Mama Nadir, played fearlessly by Micha Green, Fordham College at Lincoln Center (FCLC) '13, owns a brothel, where soldiers from both sides of the battle stop in for a beer, a dance, some company, a girl or two and sometimes, a cold Fanta. She owns a brothel to survive.
Sophie, played tenderly by Courtney Williams, FCLC '16, is a ruined girl of 18, brought to the brothel in order to survive. Salima, played with incredible physicality by an outstanding Mayaa Boateng, FCLC '13, stays at the brothel to survive, ignoring her husband who comes to see her. Cool yet fiery Josephine, played by a commendable Amber Avant, FCLC '15, has dreams of escaping to the big city, but knows that it's better to stay.
Mama Nadir's bar is placed ingeniously atop a massive M35 army tank set up on stage, placing all the action in the middle of the war. The set, inspired by South African photographer Pietro Hugo's features of African communities, is a heavy metaphor reminding audiences that these women cannot escape war. Instead, they need to take advantage of it.
"This is a nod to [Brecht's] 'Mother Courage,'" director Misdary said, speaking of both the play and the set design. "She does something very similar. She repurposes the war for profit."
In the post-show talkback, featuring Congolese visual artist Lubangi Miniania, Director Isis Misdary discusses how "distinctly man-made" this crisis in Congo is. Her intent with this piece is to remind audiences how we contribute to this travesty.
"Ruined" is presented as part of Fordham Theater's "Season of Extremism," which focuses on the lengths that lead someone to resort to measures beyond the norm. These women are pushed through more than just physical pain, yet, with Nottage's writing and the acting from the phenomenal ensemble, it becomes a celebration of survival and endurance.