Admissions Courts High Profile Students With Weekend On the Town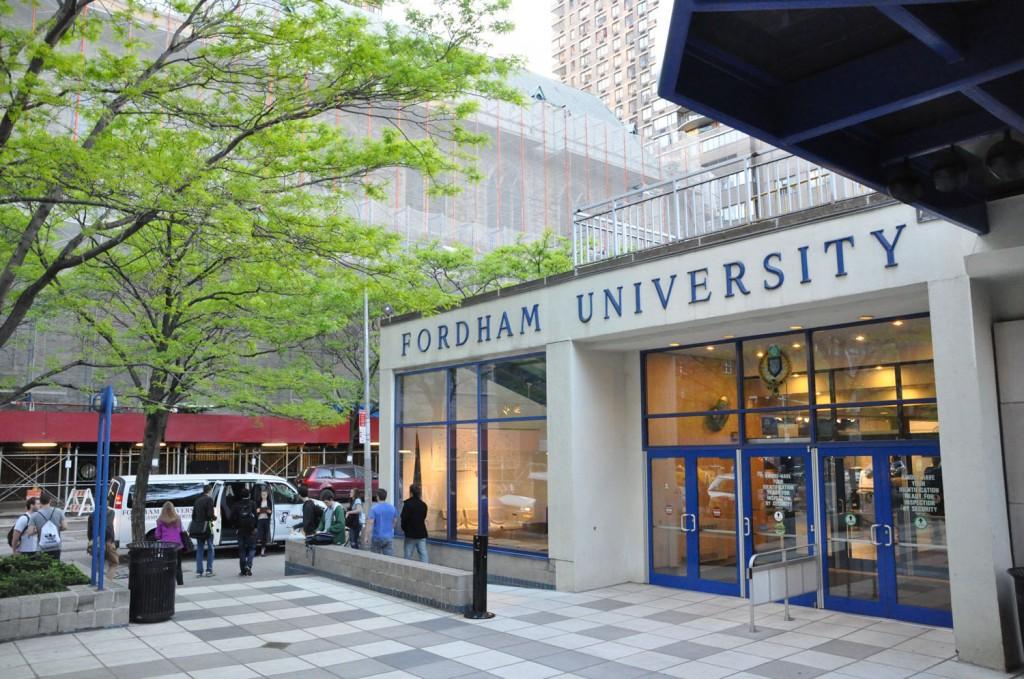 From Feb. 28 to March 2, the Office of Undergraduate Admissions will fly in high school students from across the country and treat them to a weekend of entertainment in New York City as part of their annual Experience Fordham program. The program, now in its fourth year, is funded  mostly by the Admissions Office and aims to attract elite and diverse high school students from outside the tri-state area to enroll at Fordham, according to Sarah Dougan, assistant director of Admissions at Fordham College at Lincoln Center (FCLC).
According to Patricia Peek, director of Admissions at Fordham, and Dougan, 80 students will be coming to the university as a whole for this year's program, 20 of whom will be coming to FCLC. In past years, the program has invited 13 to 17 students, with two or three students (roughly 10 to 15 percent) each year ultimately enrolling at Fordham. Peek said in an email that the program typically costs about $575 per student depending on their airfare. Dougan said that the individual events the students attend while here are also paid for by the Admissions Office.
This year the agenda for the invited students includes experiences at Fordham, such as classroom visits and a presentation from Dean of FCLC Rev. Robert R. Grimes, S.J., and the assistant deans, as well as experiences around the city. Students this year will go on a literary walking tour of the West Village with Associate Professor of English Frank Boyle, see "The Mystery of Edwin Drood" on broadway, eat dinner at Tony DiNapoli's and take a tour of the New York Historical Society's "WWII and NYC" exhibit at the New York Historical Society with Grimes and Assistant Dean of Juniors and Transfers Joseph Desciak.
"We really want to give these students the opportunity to see Fordham, because being from a distance they might not otherwise have the opportunity," Dougan said. "It's not only a great way to reach out to those students and potentially get them to enroll, but it's also a great way to raise our national profile as a university."
Dougan said that Experience Fordham targets students from the West coast, especially California, the South, especially Texas, and the Midwest. Students admitted to the honors program or receiving one of the university's top scholarships are also targeted.
"We're also using the program to promote ethnic and racial diversity, so we are inviting students who are going to bring a multicultural perspective to the university," Dougan said. "It's a big commitment, but these students represent where we want the university to go, so it's something we're willing to make a commitment to."
"We have been pleased by the 10 to 15 percent yield on the Fordham College at Lincoln Center attendees as these talented students have many college choice options in addition to coming from a great distance," Peek said in an email. "Experience Fordham is a complement to an extensive series of visitation opportunities we offer each year to admitted students including the open house… admitted student days and admitted student information sessions and tours."
"These are the students that are hardest to yield," Dougan said, "which is precisely why we do this program. So these are students who have a lot of choices. If a student comes here and has a good experience, even if they don't come to Fordham, they tell friends, they tell families about what a good experience they had at Fordham, and that helps build our reputation on the market."
Talking about the worth of spending university money on courting students from distance markets, Hannah Reile, FCLC '14 and co-chair for recruitment and outreach for the Lincoln Center Society group of student ambassadors said, "I've heard some students say they think it's silly. I think it is a really good idea. It helps the university out overall, encourages these students to come here who are scoring more than 30 on their ACT and raising some of our statistics. We want the best and the brightest, and a lot of theses students have gotten offers to ivy league schools, so we want to show that we can compete with other universities."
When visiting for Experience Fordham, high school students sleep in the dorms with volunteer members of the Lincoln Center Society. Reile was one FCLC student who hosted a high school student last year and is again this year. Last year she and her roommate hosted one student from Florida and another from Texas.
One of Reile's students she hosted last year did end up enrolling at FCLC, and Reile said that the thought that she may have contributed to the student's decision to come to Fordham is a great moment of pride.
"I think it's important for them to experience what it is like on campus and get a good taste of the community at Fordham, which is a good selling point for the community, because we have this small close-knit group," Reile said.