Pope's Surprise Resignation Sends Message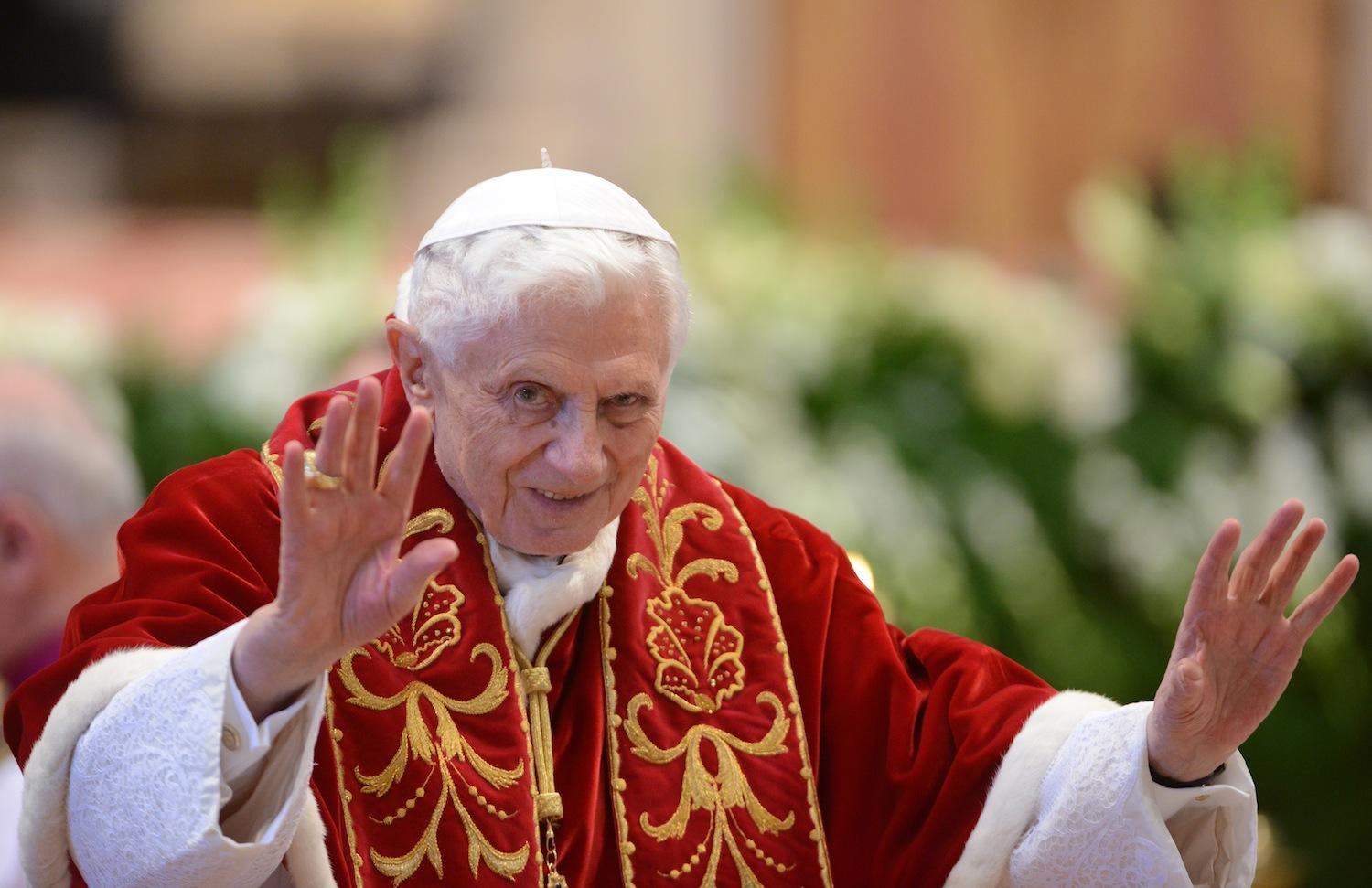 In the wake of pope Benedict XVI's announcement that he would resign from his position as head of the Catholic Church on Feb. 28, the Fordham College at Lincoln Center (FCLC) community was surprised, but many who follow the papacy said they consider the move a courageous one rather than a sign of weakness.
The pope announced his impending resignation on Feb. 11, citing his advanced age as his reason for resigning, saying that the modern pope must deal with rapid changes and "questions of deep relevance for the life of faith," and that his strength of mind and body to deal with such issues have deteriorated in the last few months to the point of incapacity to fulfill his duties.
The pope's resignation makes him the first to resign since 1415, and the first to willingly resign since 1294. For many, the act came as a surprise, despite Benedict XVI being the fifth-oldest man elected pope, at age 78.
"If you asked people when he first became pope how long this papacy would be, he definitely outlasted expectations," Rev. Robert R. Grimes, S.J. and dean of FCLC, said. "The general consensus in the room when Benedict was announced as pope was this would be a very short papacy after one of the longest [John Paul II served 26 years]. Nevertheless, to hear of his resignation was a surprise."
Terrence Tilley, chair of the theology department at Fordham, said he considered the act commendable. "Once one thinks about it, it's not an entire surprise, because he certainly saw the chaos that surrounded his predecessors long final illness and death, and I'm sure wanted to avoid that. His concern for the Church and for its not falling into that chaos and lack of leadership that we saw at the end of John Paul II's ponticate has provoked a courageous and humble act."
Many media members and religious commentors have argued that the sexual abuse scandals and the recent documents leak from the pope's butler may have contributed to his decision to resign, but Tilley said those issues are most likely only part of the explanation, including his age, the stress of his efforts to reintegrate conservative Catholics into the fold and the stress of dealing with travel and media demands.
"You have to remember that four or five years ago we didn't have much in the way of Twitter," Tilley said. "Today the Internet has made for a huge burden for someone in his position."
Julianny Gomez, FCLC '13 said she thinks the pope's resignation sends an image about the Catholic Church never being held accountable for illegal practices. "These are not medieval times. Church leaders are human beings just like the rest of us and they should be held accountable for their crimes in a secular, world court," Gomez said.
But Grimes said he does not believe the scandals directly led to the pope's resignation. "In some ways, I'm not sure that the controversies were not greater than what some other popes had to bear. You have to remember, the Catholic Church has been called 'down and out' a number of times. I certainly wouldn't say he had an easy time of it."
Tilley said he did think the pope's resignation changes the papal office in a way. "It makes it possible for future popes to resign, something that would have been unthinkable before, it's a very creative move," Tilley said.
Once the pope's resignation takes effect on Feb. 28, the task of electing a new pope will be left to the prescribed route of the convocation of cardinals, although when the cardinals will be convened has yet to be established.
Nonetheless, Grimes said he would expect the new pope to be in place by Palm Sunday at latest, which is March 24 this year.
"I think the media often look on this like a presidential election, which it's not," Grimes said. I've never been in a conclave, but I've been in situations where you have to deliberate in the context of prayer to decide on an election. You may be cynical, but something really does happen when you discuss how something should be resolved and you go away and you pray. My own experience is that it really does affect the outcome. You're not going to choose someone incompetent, but I have no idea what the decision will be."
Tilley said he had some ideas as to the qualities the cardinals will be looking for in the next pope. "The pattern is that the pope who is succeeded is different from the pope who is the successor," Tilley said. "Benedict XVI was a scholar and a teacher, I think that we will get a pope who is better at administrative and pastoral work, and a pope who is not so Euro-centric."
"On the other hand," Tilley said, "they have to get a two-thirds plus one vote in the conclave, so it's going to take a long time and it might not be any one of those. If it's not decided in the first three or four days, you can tell there's going to be a compromise, and the new pope may not reflect any of those."
Gomez said that she would like to see a Latino become the next pope. "Over half of the Catholic population is Latino and I think it is about time that the majority gets representation from a leadership that has always been represented as white and very European," she said. She also said she hopes to see a progressive pope that can bring back devote Catholics who feel alienated by the church's conservative direction.
Albert Luna, FCLC '13 also said he hopes for a more liberal pope, "which will not happen because the papacy is self-fulfilling. Conservatives elect conservatives."
Grimes said he believes that the pope's decision to step down was one of his greatest lessons to us. "It says the Church is more important than his being in this role," Grimes said. "It's no longer something that has to last until death. I think he comes across as more human."