Project Space Dedicated To Student's Memory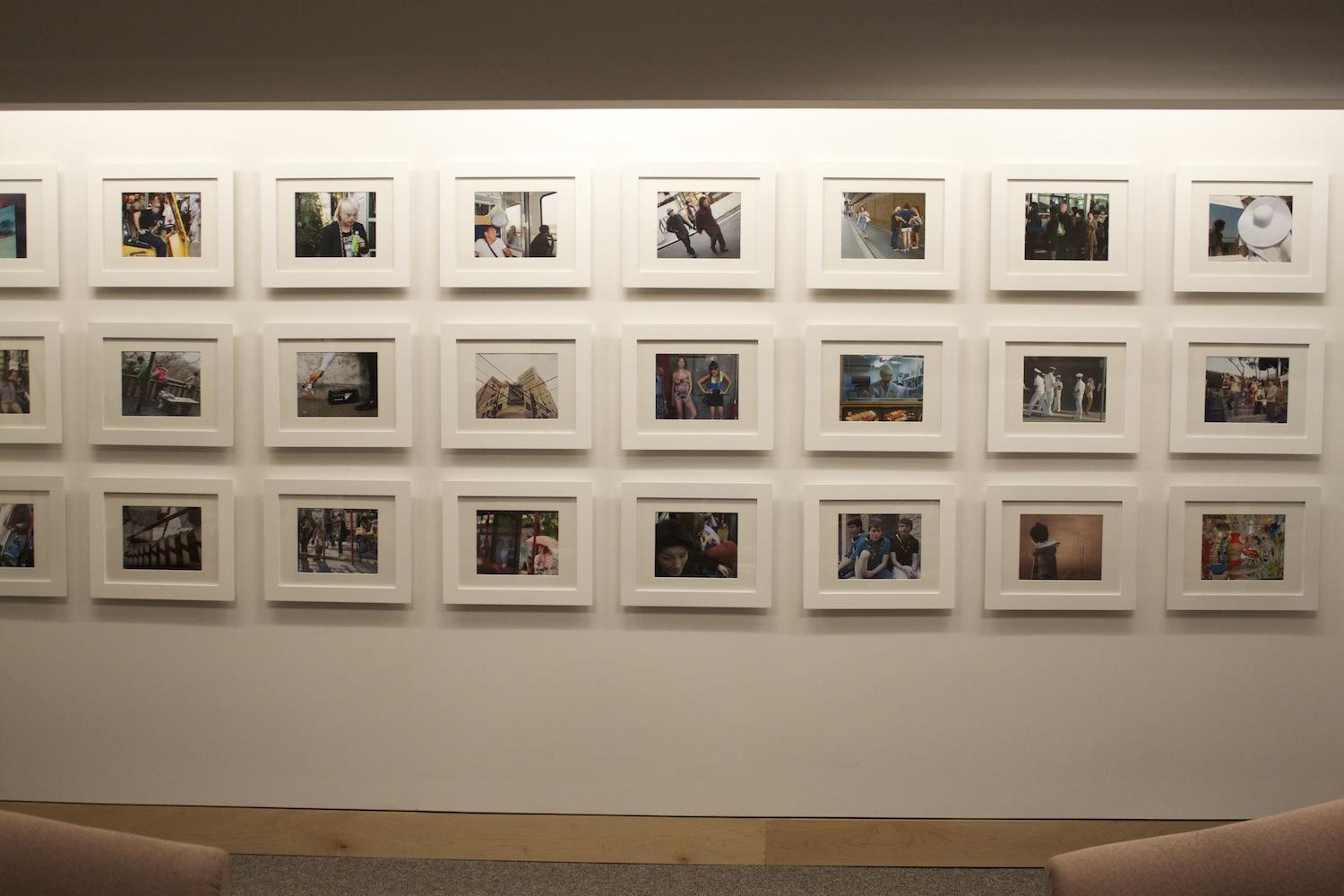 The first thing that new students see when walking into the Office of Undergraduate Admissions on the second floor of the Leon Lowenstein building is the Hayden Hartnett Project Space, now displaying pictures of the colorful streets of Japan. One picture in particular evokes joy: it shows children playing in a playground.
The photo was taken by Hayden Hartnett, a Fordham College at Lincoln Center (FCLC) student who passed away on Feb. 20, 2011 of a drug overdose in McMahon Hall, and the newly renovated art space is dedicated to her memory. Stephan Apicella-Hitchcock, professor of visual arts, shared some insights on his relationship with Harnett, as her professor during the first year of the winter class "Documentary Photography: Japan."
The program, organized by the visual arts department of FCLC and open to all Fordham students, allows students to improve their photography skills by exploring the suggestive landscapes and cities in Japan and, in the summer, Italy.
Because of Hartnett's enthusiasm for the trip to Tokyo, Apicella-Hitchcock decided to create a portfolio of pictures taken by Hartnett during the trip. The idea behind this decision was to share it with Hartnett's parents, who had never seen their daughter's work from the trip. Hartnett was a "great photographer and a joyful person," Apicella-Hitchcock said. "She was the kind of person that would walk into a room and made it a more pleasant place to be."
Apicella-Hitchcock told how crucial it was for the Hartnetts' to have their daughter's works—"Hayden couldn't stop talking about the trip; she was thrilled about it." The trip to Japan was so significant for Harnett, both personally and artistically, that Apicella-Hitchcock had one of her classmates, Hartnett's friend, print 20 pictures Hartnett had taken during the trip. "It was definitely hard for her," Apicella-Hitchcock said, "but I kept on reminding her how important this would have been for Hayden's parents."
Rev. Robert R. Grimes, S.J., dean of Fordham College at Lincoln Center and Keith Eldredge, dean of students at FCLC, agreed to finance the portfolio, which was sent to Hartnett's parents. After everything was done and sent, Apicella-Hitchcock said Hartnett's parents were thrilled by their daughter's talent and decided to donate funds to Fordham in order to help other students improve their own talents. That was the moment when Apicella-Hitchcock decided to create "The Hayden Hartnett Project Space," to which part of the Hartnetts' donations were destined.
The space's first exhibition, now still showing, displays some of Hartnett's and her classmates' pictures from the trip to Tokyo. During a later correspondence between the Apicella-Hitchcock and the Harnetts', Hayden's mother sent two pictures of her daughter as a child dressed in a kimono for a school project. She said that it had always been Hayden's dream to go to Japan. "It was the very last moment, that she remembers her daughter being happy," Apicella-Hitchcock said of Hartnett's trip to Japan.
Apicella-Hitchcock creates a book after every "Documentary Photography" program. For Hartnett's trip he named it "One Second of Photographs Made by Six People in Japan." The book documents the works of the students and in it Hartnett wrote, "I can see myself being very happy here."
"Hayden's parents are great people," Apicella-Hitchcock said, "you could tell that she had a supporting, loving family. None of us would have imagined how much she was struggling."
The Hayden Hartnett Project Space is open to everyone to see. It is located in the Admissions Office on the second floor of the Lincoln Center Lowenstein Building.
The space is, at the moment, being renovated. The wall has been made, but Apicella-Hitchcock is still working on getting it better lighting and a plaque that will honor Hartnett's name and her parent's contributions to Fordham. Apicella-Hitchcock commented, "As soon as it will be done, I will create a card that shows that it is now functioning, as well as on our website."