Engagement Suffers As Students Balance Roles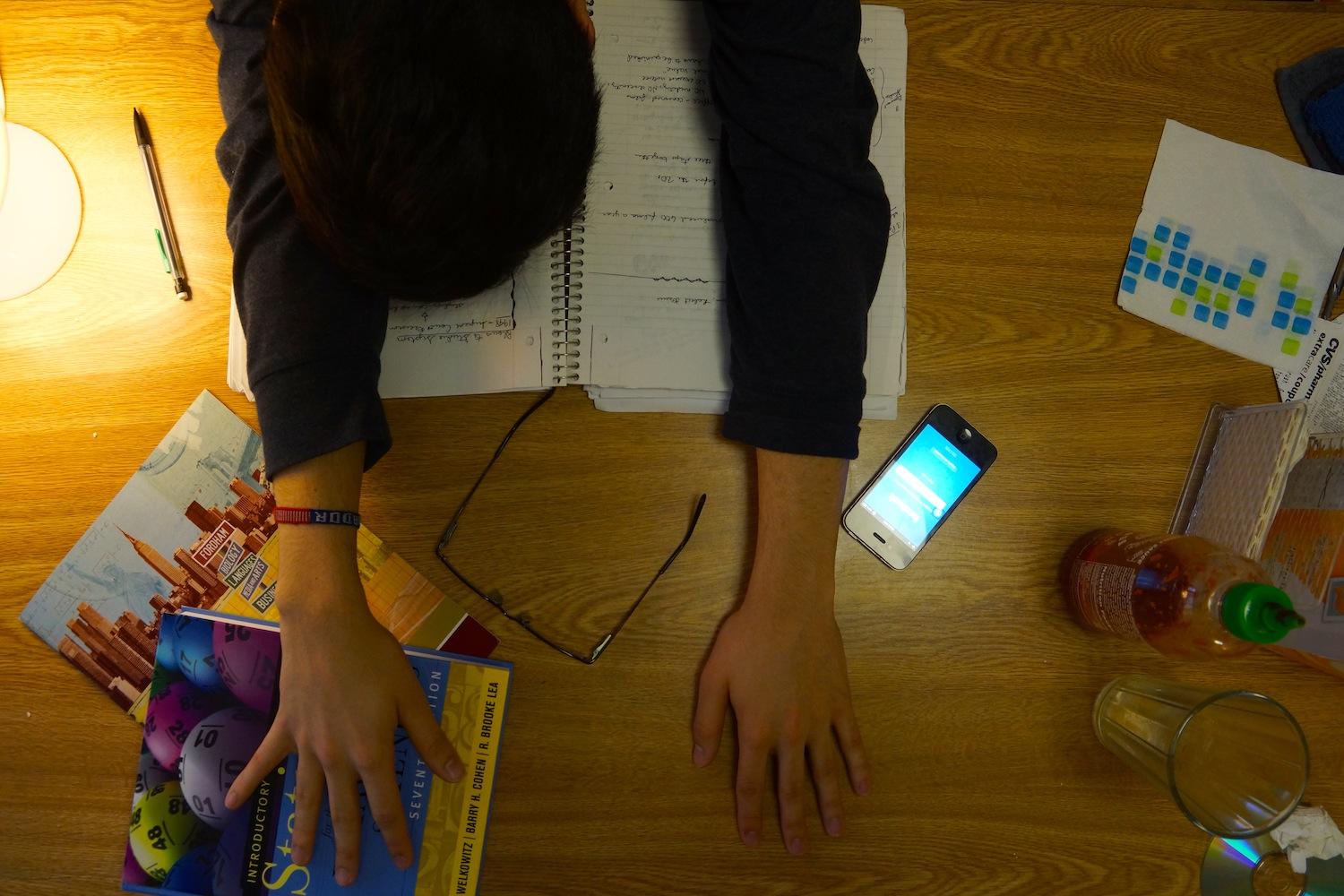 "New York is my campus. Fordham is my school." These words hang above the escalators in Fordham College at Lincoln Center's (FCLC) Leon Lowenstein building, reminding students every time they enter or leave school that they are not in a typical college environment. FCLC students said they see a trend in lack of campus community and school spirit because of campus location, busy schedules and struggles with time commitment.
Liz Ruhani, FCLC '15, said that FCLC's location is different from other campuses, and that those differences affect the campus community. "People are really just in and out. It's not like a lot of other schools where everyone's on campus and lives there, and they're around all the time," Ruhani said.
Referring to FCLC student life, she said, "I think that it's very difficult to get people to participate and get people together at LC because it's such a big commuter school and everyone has activities that they do outside of school."
But while some say students are distracted from extracurricular activities and school events by the bigger campus that banner promises, others cite a different reason.
According to Dean of Students at FCLC Keith Eldredge, "We're seeing a lot more students getting jobs to help pay for their expenses now, but also with the economy, students are worried about what jobs they're going to get once they finish school and they're looking at other experiences they can get via internships or things that are going to position them better in the job world."
As a result, some FCLC students said they have had to choose between work and participating in school clubs and events.
Caroline Iannacone, FCLC '13 and a former attorney for the mock trial team said, "At the end of last season I just realized what a time commitment [mock trial] was. I have a true passion for law and it's something I definitely want to pursue in my life, but I realized that the real-life experience I could get at a job was more valuable than the time commitment at mock trial."
Iannacone is employed at a law firm in Manhattan and said that the fact that she was getting paid was also "a major factor" in her decision to leave the mock trial program.
Students who are still active in clubs acknowledge that not everyone is lucky enough to be able to fit the extracurricular activities that Fordham offers into their busy schedules.
Alexa Rodriguez, FCLC '13 and United Student Government (USG) President, said she considers her leadership role to be a luxury. "I've been very fortunate in the fact that I can devote myself and be president because a lot of people might not have that opportunity to be able to make the time commitment."
In addition to not being able to consistently spare a few hours a week for clubs, some FCLC students said they cannot even attend one-time school events because of conflicts with work or internships.
"The challenge that has impacted attendance is finding a date and a time that works for people," said Dorothy Wenzel, director of student leadership and community development at FCLC. "We always get something like 'oh I wish I could've come to that event but…' you weren't available because you were in class or at your job or at your internship—all legitimate reasons."
Eldredge noted, however, that there does not necessarily need to be an either-or relationship between preparing for the future and taking advantage of the on-campus activities going on right now.
"I think the networking that clubs and events allow people to do will help them in the job world as well," Eldredge said. "And to take it to another level, I think the students who get involved in planning activities really do get some quality skills that compete on the level of an internship."
For these reasons, Eldredge encouraged students to try and get involved on-campus as well as off-campus, although he acknowledged "that students do have a lot on their plates, and I think those demands only continue to increase in this economy."