FCLC to Host Upcoming Arts, Media and Service Career Fair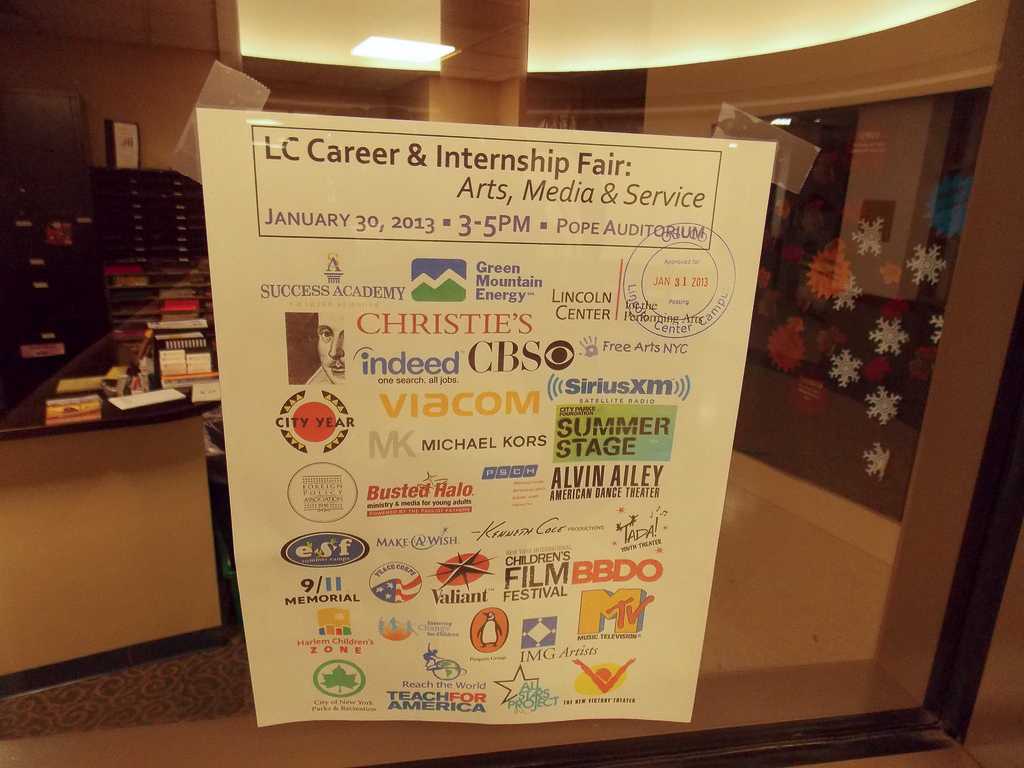 On Wednesday, Jan. 30, Fordham University at Lincoln Center (FCLC) will host the LC Career and Internship Fair: Arts, Media and Service in Pope Auditorium from 3-5 p.m. Organized by Career Services, the event will feature 36 employers in three distinct fields, including Arts and Culture, Media and Communications and Service. The event is open to all Fordham University students. Holly Rotchin, associate director of career services, answers some questions about the event.
The Observer: This will be Lincoln Center's first-ever career fair. Why did you decide to host this event at this campus?
Holly Rotchin: We wanted to develop a career and internship fair that reflects the unique, creative interests of Fordham students. With limited space, we had to be very selective. We felt that communications and media, arts and culture and service would be the perfect starting point for what we hope will become an annual LC event. Rose Hill has an annual career fair targeted toward accounting and finance. Taking advantage of our Lincoln Center location, we decided to go the creative route.
Observer: What types of employers will be at the fair?
H.R.: We are so excited with the turnout. As a sample, for arts and culture, there will be reps from Christies, Michael Kors, Lincoln Center for the Performing Arts and the New York International Children's Film Festival. From communications and media there will be Viacom/MTV, CBS, BBDO and Penguin Group. And for service, we invited Make-A-Wish Foundation, Teach for America and the Peace Corps. Again, this is just a sample; there will be many, many more. Green Mountain Energy will be there for those interested in environmental studies, as will the Foreign Policy Association for those interested in international studies. There's something for everyone.
Observer: Why did you choose to focus on these industries?
H.R.: We partnered with faculty, administration and student groups to decide which direction to take. So many Fordham students are interested in these fields; it seemed like a natural fit. We wanted to offer a specialized event, and to provide an exciting opportunity for students who are passionate about these areas.
Observer: How many students do you expect or hope will attend?
H.R.: The event is open to all students, so the more, the better! We hope that anywhere between 200-300 students will attend. This is such an incredible opportunity and we hope students will take advantage. A successful event will definitely lead to more targeted events going forward.
Observer: How should students prepare for the fair? What should they bring?
H.R.: As many copies of your resume as you can!  Have your resume reviewed beforehand, either through a scheduled appointment with Career Services, or during our walk-in hours, every Thursday between 12-5 p.m. We're also offering resume reviews in the Plaza every day leading up to the fair. One quick tip: tailor your resume to the industry and company of interest.  Find the list of employers under the "Events" tab in CareerLink, so you can research and prepare in advance.
Observer: How should students dress?
H.R.: Dress to impress! Approach the career fair like an interview. Employers will be looking to recruit for current openings, as well as future opportunities. This event is featuring a lot of employers in the arts, so it's okay to highlight a little personality, as long as it's appropriate and professional.