Students Extend Textbook Search to Online Retailers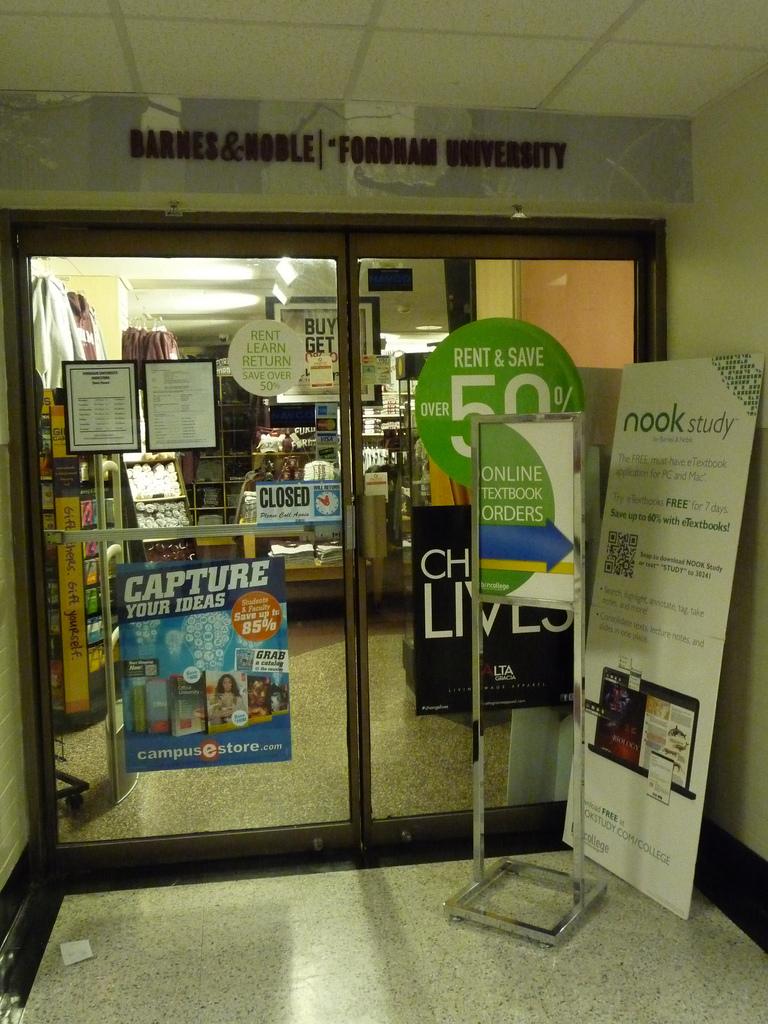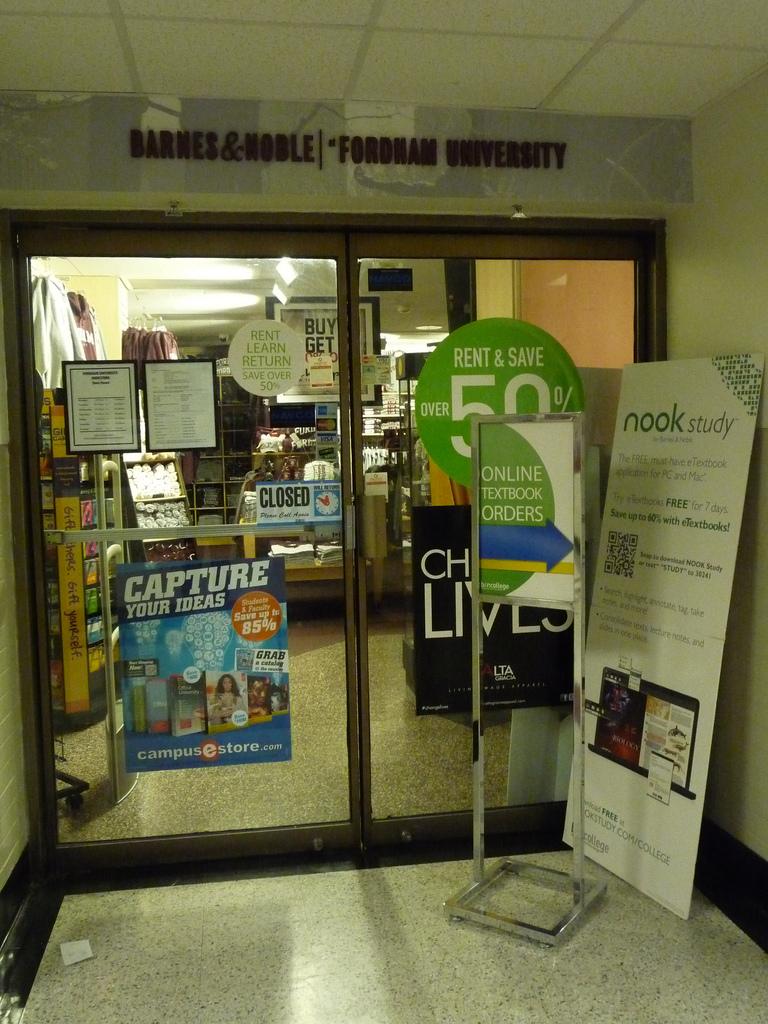 According to a New York Times article by Eric Weil, "How Students Really Buy Textbooks," 30 percent of students choose to buy textbooks from less expensive, online sources rather than from bookstores. Students at Fordham College at Lincoln Center (FCLC) began the spring semester last week, and with some books reaching high prices at Fordham's bookstore, many students at Fordham are also extending their searches to the bookstore's competitors, such as Amazon and Chegg, to find the best deals.
According to the general manager of Fordham bookstores Jason Figueroa, the publisher's cover price dictates how much is charged for various course books at Fordham's bookstore. "The bookstore sells textbooks based on the price given by the publisher. A certain percentage of our sale then goes to fund student activities and programs around Fordham," he said.
Many students say that the bookstore is not always the best place to purchase course books. According to Libby Heyman, FCLC '16, "Ordering a textbook from the bookstore is expensive. Plus, a lot of professors won't let you purchase the used or the rentals, making buying a new book even more expensive. The language books are especially hard to get."
Daniya Attal, FCLC '16, said she ordered a textbook for finite math, which cost over $200. "The books are very expensive. And it amounts to a lot of money in the end, just for buying books for one semester," she said.
Because of upcoming class assignments and readings for different classes, students sometimes order through the bookstore for immediate use. Manginder Kaar, FCLC '16, said, "Certain professors need the book right away for class, so you have to go to the bookstore. But when I need that book later in the semester, I look online."
Unlike college bookstores, online vendors take a certain percentage away from the publisher's cover price, thus letting students save a large amount of money. According to an NBC News article by Kelly Lucas, online retailers, such as Chegg, can save students up to 72 percent; the cover price of a $227.95 "Introduction to Psychology: Gateways to Mind and Behavior with Concept Maps and Reviews" is reduced to $63.49 when renting through Chegg.
Lizzie Latimer, FCLC '14, said she looks to compare prices with online sellers, and finds the cheaper price when ordering course books. "I do a mix of Amazon, the Strand and Fordham's bookstore. I pick based on which is the cheapest, and the time I need that specific book for my class," she said.
Like Latimer, Farrah Erik, FCLC '16, also looks through the various online sellers. "I look for the cheapest one online, and compare it with the bookstore. It all depends – sometimes the bookstore has better deals. Online, I go through Germ, Barnes and Noble, Amazon and Chegg," she said.
Regarding the bookstore's ordering process, associate professor of history, Christopher Maginn, said he and his students did not experience any issues when ordering books for the spring semester. "I keep the textbook for my class available at the bookstore for my students. But for the cheaper prices, my students tell me that buying online has helped them too," he said.
But despite the expensive prices of its books and competition against online vendors, Fordham's bookstore retains reliable service for students for the new semester. According to Figueroa, Fordham's bookstore maintains prompt availability of books for students to purchase or rent. "We have increased our inventory significantly; we are supplying a more than usual amount of new and used books for students to buy and rent. And when we see titles are running out, we continue ordering and restocking from wholesale companies and publishers," he said.
Alexandra Segalas, FCLC '13, said that she purchases her textbooks exclusively at Fordham's bookstore. "I purchase used books from the bookstore; the used books are always there, have useful notes in them, and are affordable," she said.
Despite the expensive prices of textbooks, Manginder complimented the bookstore's services. "The employees there are very helpful when trying to find a textbook for class. And the plus thing about ordering from Fordham's bookstore: the book is easily available," she said.
When having trouble ordering necessary books from online, Figueroa reminds students that the books are always easily attainable through Fordham's bookstore. "It is like the solid anchor where all textbooks will be found in one place," he said.