Point — Counterpoint: Should Fordham Have Cancelled Reading Days?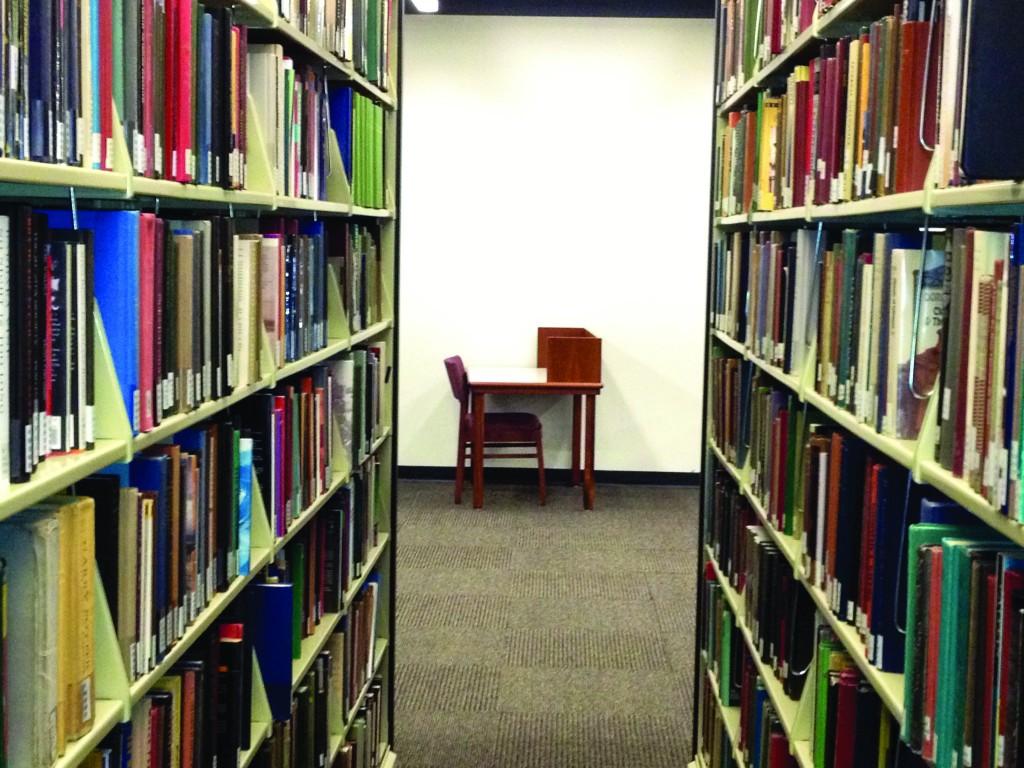 POINT: Yes, Students Can Use Their Time More Wisely
By ALISSA FAJEK
As students, we do most of our learning in the classroom. In the classroom, we interact with other students and, more importantly, our professors. Though we may do most of the physical work outside the classroom, such as reading and reaction papers, talking about these ideas in the classroom is what gives us the most understanding of what we have studied on our own. Without all of this time, we are put at a disadvantage. We are entitled to a certain amount of class time, and since we did not choose to miss classes, we should not be penalized come final examinations because we missed these opportunities to learn.
If Fordham had gone ahead with reading days and classes were never made up, our chance of doing well on exams would have been hindered. This is because many professors did not plan to change their syllabi after the hurricane. The last things outlined in the course may not have been completely understood, yet we would still be tested on the materials. With more class time, students are able to hash out any last confusion before finals. Though it would have been nice to keep the reading days I'm used to, there is a comfort in knowing that I have that extra class time to figure anything out with the help of classmates and professors, and feel fully prepared for exams.
Experts agree that extending time spent in the classroom will only help students to succeed. The National Center for Time and Learning advocates for expanding learning time to improve students' academic success and to promote a well-rounded education. I agree that having more time in class can definitely help students achieve.
Yes, reading days can serve a similar purpose, but only if students use their time wisely and prepare materials to study that are similar to the exam they will be taking. They are more likely to be studying information more relevant to their exams and the exam format will be given if they are in the classroom preparing with their professor rather than if they are putting in half the effort in the study lounge at 11 p.m. the night before the test. A collaborative effort between faculty and students can make a world of difference, even if it is just an additional 75 minutes. To quote Stephanie Hirsh, executive director of the non-profit Learning Forward,  "[You] can't afford not to find the time."
---
COUNTERPOINT: No, Reading Days are Essential for Finals Studying
As soon as my suitemate ends her four classes on Dec. 13, which follows a Monday schedule, she has to pull an all-nighter for a final exam on Dec. 14. Promptly after that, she will return to the library to study again to prepare for her language final the next day. On top of this, she will probably have to go to work for at least one of the three days (her employer isn't student friendly).
One might suggest preparing for the rendezvous now, right? Maybe it's doable for some people. However, with two final papers, a presentation and a quiz on her schedule the last week of classes, she faces some difficult upcoming weeks if she wants to do well. And like most students, she does.
Understandably, the school needs to make up days as part of state requirements. But reading days are an important part of the school year where students can fully prepare for their exams. Cutting that extra study time leaves students at an unfair disadvantage when taking their finals.
Some may say that other schools, such as NYU, manage finals without reading days. But I think the difference between Fordham and schools like NYU is that we're accustomed to having reading days. We expected it, and those who are not freshmen may be conditioned to it.
Virtually any student would agree that it is not only how much time you spend studying, but what you do in that time. So one can argue that in this case, studying or reviewing materials is more productive than lecturing during class time because it focuses on the end results—what's going to be on the final as a whole—rather than a small aspect of it. In addition, reading days allow students to focus on their weaknesses as well as meet with study mates or contact professors with questions.
Something that could help students deal with the stress of the finals schedule is the library. Starting Monday, Dec. 10 (four days before the first final), the library will be open 24 hours until exams are over. I'm sure this will provide an environment that those students like my suitemate can go to.
Although the university was put in a tough position, students are in an even more difficult predicament. Reading days are essential because finals are intense. We need the extra time to put in our last effort and be successful this semester.