Art4Aid: Creative Expression for a Cause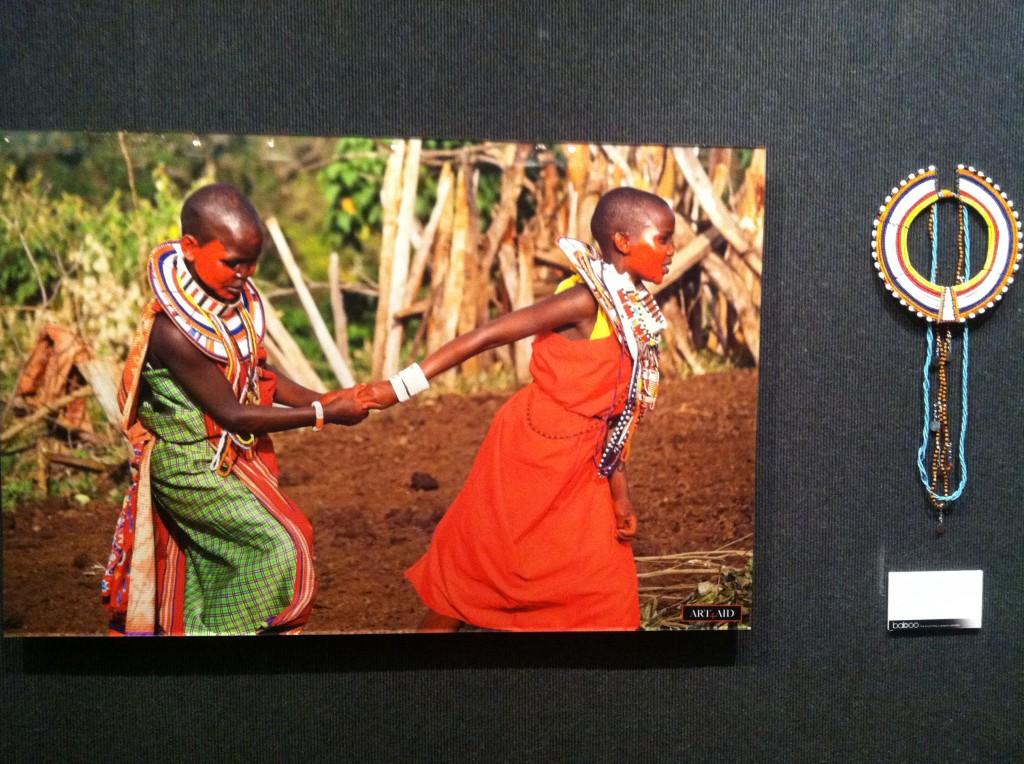 "What you should really do in life is what drives you." This is the statement that Carlo Zande, founder and CEO of the nonprofit foundation Art4Aid, told me when I first approached him as a reporter from The Observer. "See, I had many jobs during my life, but nothing I did really spoke to my deep self until I took the guts to follow my passions for photography and travel." On Nov. 30, the breathtaking location of The National Arts Club on Gramercy Park South, Manhattan, hosted the first exhibition by the newly launched nonprofit organization Art4Aid.
This first event consists of a photography exhibition of the Maasai of Kenya, a semi-nomadic cultural group which Zande had the opportunity to meet while promoting the importance of education through their children, especially females. Good thing he did. Zande left his position as a police officer, which he stressed, fulfilled his vocation to help others, but not completely.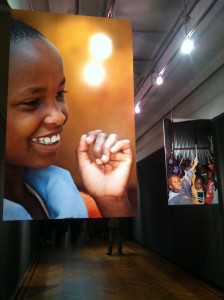 "This is the reason why I suggest that the young generations follow their dreams: I started this association as my life dream- we already provided 1,500 children by providing them class materials."
When he was young, Zande became very "wealthy," at least in his view.
"What I mean with wealthy, I refer to the wisdom that I accumulated thanks to the major opportunity of traveling that I had as a young boy." Having lived in many different countries (Italy, England, Spain, Mexico, Cadana, Brazil and Argentina), Zande felt the need to help children he saw striving to create a future for themselves.
On Nov. 30, his mission has succeeded. He stands in this space filled with wall prints of his pictures, next to the United Nations Ambassador of Kenya, Josephine Banjo, and the chair of AMREF (African Medical & Research Foundation), Carol Jenkins, who became aware of the organization and came to support the launch.
After years of volunteering in Cambodia, Tibet and most recently in Kenya, Zande founded Art4Aid to promote education to underprivileged children in remote communities around the world by providing them with school supplies and other resources. All proceeds from the sale of the photographs on display go toward the funding of the association's initiatives. The women walked almost four miles each day in order to access clean water in the city of Loita, Kenya; for women, that was considered a greater task than getting an education.
"I named my initiative 'Art4Aid' because I strongly believe that a person's artistic spark can lead to the better world we envision," Zande said. From the beginning of our interview, Zande proved to be very passionate and respectful toward  anyone's dream and passion. When I asked him what he thinks about "art" itself, he stated that it is a crucial means to share emotions and feelings, but as he said, " I want to add to that I want to use it as a way to give back."
Art4Aid's next plan is a "student-awareness program," where New York City students will have the opportunity to visit and help those areas like  Kenya that are slowly growing to better conditions. "This is a work in progress that we are willing to reach as soon as the association takes its path," Zande said. One of the association's other main goals for the future is to instruct students in the United States through workshops aimed at developing artistic and social skills for at-risk youth.
During the next few days following our interview, Carlo Zande will go back to Kenya to continue his mission with the new founds raised at this event, and provide underprivileged children with the means to construct their future and the one of their country. Zande fulfilled his dreams, and now it's their turn.