Tim Heidecker on "The Comedy"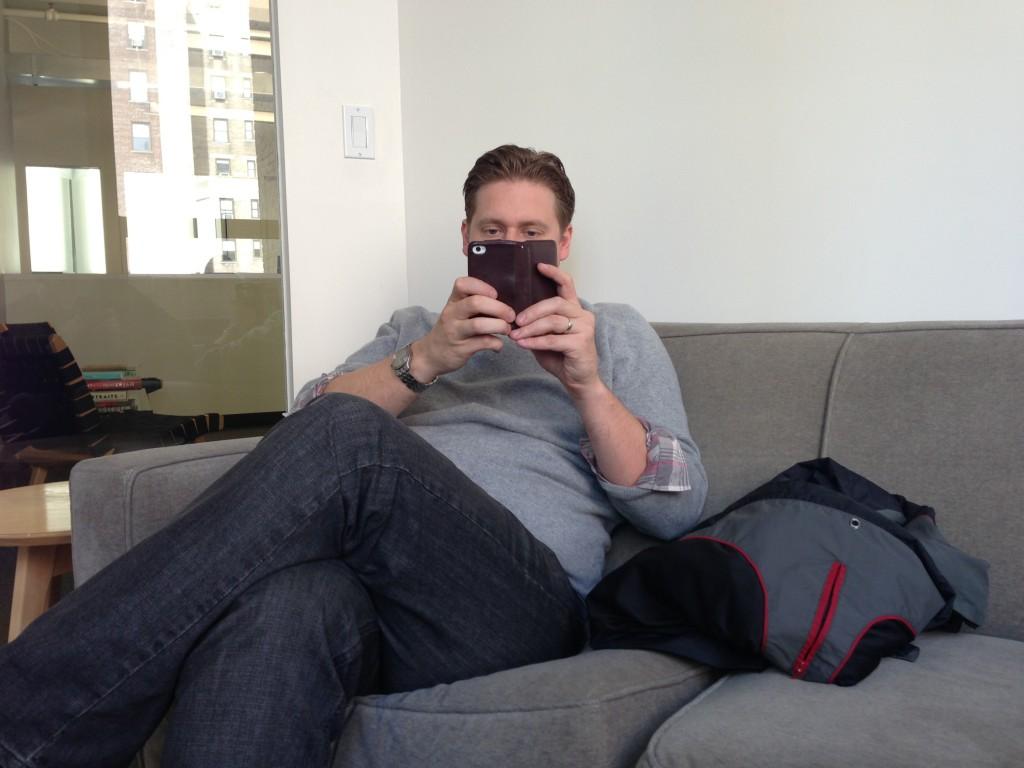 "I'm actually more interested in you than I am of myself," Tim Heidecker, co-creator and co-star of the incredibly popular and incredibly bizarre series "Tim and Eric Awesome Show, Great Job!" and star of the independent film "The Comedy," told me at the beginning of our interview. "So if I interrupt you with questions about you, it's just cause I'm bored of my own voice."
This proved an apt encapsulation of Heidecker's self-effacing sense of humor and friendly presence, far from the out there and obnoxious characters he has frequently been called to inhabit in projects.
Heidecker is most commonly known for the previously mentioned sketch comedy series "Tim and Eric Awesome Show, Great Job!," which pushed the envelope of taste and sarcasm to their outermost limits during its three-year run on Adult Swim. While "The Comedy" features much of the characteristic humor of Heidecker's previous work, as well as performances by "Tim and Eric" co-stars Eric Wareheim and Gregg Turkington, it proposed a somewhat different approach to working on their own show.
"We weren't really responsible for it, it wasn't our idea. So we just came into it very open-minded, just open," Heidecker said. "Having been behind the camera so much, knowing that the best way to behave with [director Rick Alverson] is to just give him the freedom to direct his movie and not try to manage it or get involved. So working together was fun, 'cause we just got to not worry about the other side of it that much."
In "The Comedy," Heidecker plays Swanson, a thirty-something Brooklynite whose father is on life support, leaving him with a good chance of inheriting his estate. Swanson is detached from both of these prospects, choosing instead to goof off with his friends around Williamsburg in an almost pathologically deadpan fashion. Rather than having Swanson's character trajectory specifically mapped out, director Rick Alverson applied a looser approach to the plot and the telling of the story, allowing the actors to try different things.
"There was a 15-18 page script with no dialogue, so it was almost like an outline or short story," Heidecker said. "It laid out the film and the scenes and the vibe, but the dialogue was all just improvised, and from the beginning that was the kind of movie Rick wanted to make. It made it a lot easier for me to relax and let the words come."
That sense of freedom and anything-goes attitude is apparent in the film. The striking opening scene, for example, features Swanson and his friends playfully spraying beer and tearing their clothes off in slow-motion. "A lot of those ensemble scenes were done pretty openly and freely, just trying to create the atmosphere to be as realistic as possible," Heidecker said. "So, it was summer, we were in Brooklyn, we invited a bunch of people over, we had a few drinks and put the music on and got into it."
As frivolous and silly as the movie may sound, there is something to be said about the way it captures this man's aimlessness and refusal to seriously consider the things going on in his life.
"In some ways it's a critique or criticism of the use of irony and the use of sarcasm and humor in a way that becomes very suffocating and alienating," Heidecker said. "It's something I know I'm capable of being, it's sort of an examination of that. And the idea of what an audience is supposed to expect from their hero… This movie challenges some of those expectations, I think."
As our interview came to an end, I was met with an unexpected request from Heidecker. "I want to document my press today," Heidecker said. "So I want to take a picture of you. Is that alright?" Caught off-guard, I quickly obliged and asked if I could do the same, resulting in the two of us taking photos of each other as we took photos of each other. I could not think of a more appropriately off-kilter way to end the interview.
"The Comedy" is currently available to watch online and on video-on-demand.