WNBC Anchor David Ushery Visits Fordham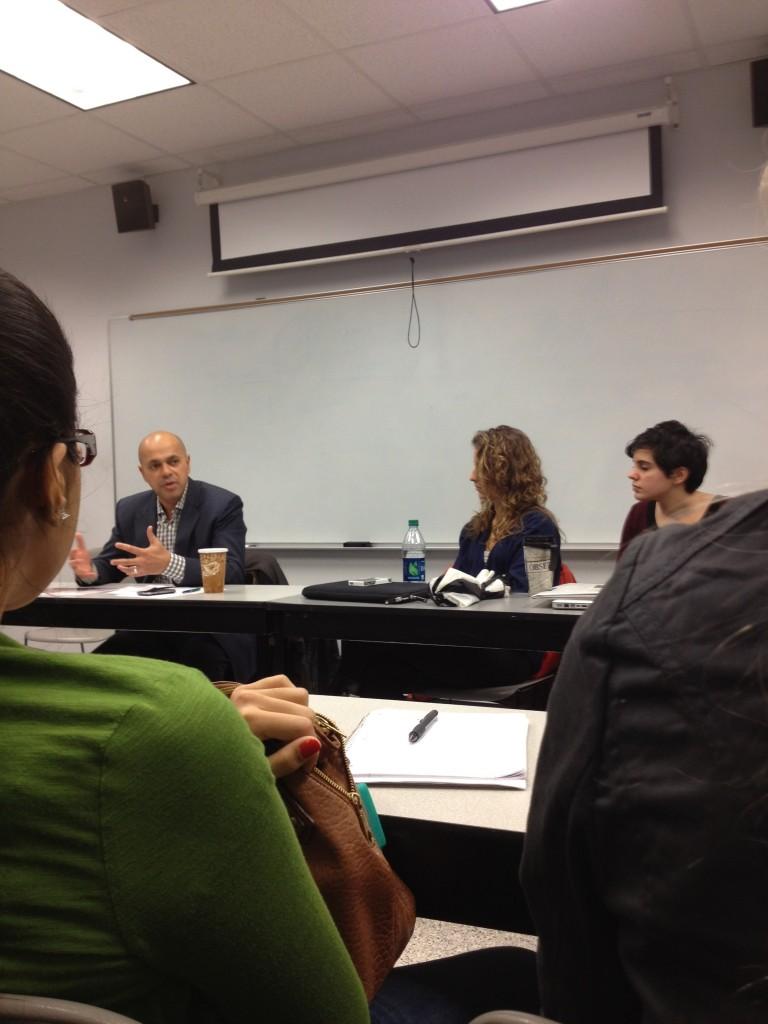 WNBC Anchor David Ushery visited Fordham College at Lincoln Center (FCLC) on Nov. 27 to speak to Professor Steve Knoll's TV News Innovators course about his coverage of Hurricane Sandy with NBC 4 and his show, "The Debrief with David Ushery." Ushery also discussed his experiences as a broadcast journalist amidst the changing landscape of modern journalism, as well as the dangers of an increasingly segmented audience.
"We're getting to the point where you can create your own media universe," Ushery said. Ushery explained that this kind of experience of news prevents people from really knowing what is going on. He related the example of his reporting on a United Nations Conference on Racism in September 2001, right before the terrorist attacks of Sept. 11. "We live in an iPod world, and it's getting easier and easier to tune out the other voices," Ushery said.
Speaking on the balance of principled, hard-hitting journalism and catering consumers' interests, Ushery said, "We go into journalism as a noble cause. But it is a business. We have to generate income."