Looking Sharp is Timeless: "Exoticism" at FIT Museum
Published: Febrary 14, 2008
If you thought the only things that Fordham University and the Fashion Institute of Technology had in common were their proximity to the A/C/E line and small class sizes, think again. The Fashion and Textile Gallery of The Museum at FIT's current exhibit, "Exoticism," presents historical fashions with global influences, holding significance for even the least fashion-forward Fordhamite. Particularly within the Fordham community, where professors and staff strive to "prepare students for leadership roles in a global community," this exhibit proves interesting, insightful and instructive.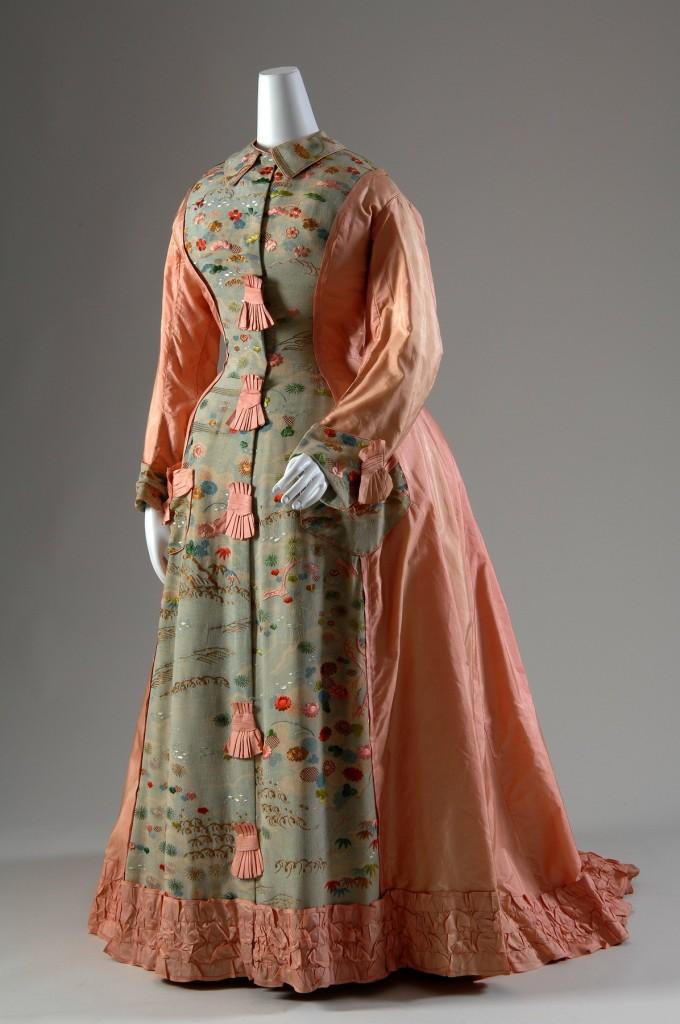 The exhibit takes viewers back in time and out of this world, presenting over 70 looks inspired by Asia, Africa, the Middle East and Latin America; it is organized chronologically, from the 18th century era of colonialism and imperialism to the modern rise of globalization and multiculturalism. "I think the exhibition is very relevant to people outside of the fashion community," said Molly Sorkin, Assistant Curator of Costume at the museum. Sorkin agreed that the exhibit holds significance for students and professors of history, art history, business, international studies and many other majors."All exhibitions in the Fashion and Textile History gallery span the 18th to 21st centuries. Fashion simultaneously reflects and predicts what is going on in the world, and this topic is especially relevant right now as society and the economy become increasingly global."
Pieces such as a 1940s Indian sari worn by royalty, a Chinese dragon robe, African kuba cloth, a 1920s wedding kimono and other unique pieces are on display, showing visitors the basis from which exoticism in fashion has been derived. Complementing these pieces are ensembles showing their contemporary impressions, such as a collection of sari-inspired frocks and gowns from the 1920s, '40s and '60s, and numerous pieces from Parisian couturiers like Yves Saint Laurent (who was well known for his famous African-inspired looks in the 1960s). Finally, modern looks from Brazil, Japan, China, Malaysia, Mali and South Africa comment on the ever-expanding market and recent emergence of designers and manufacturers across the globe.
In the contemporary realm of fashion, "exoticism" often suggests the idea of specific cultures borrowing ideas (i.e. color palettes, construction technique, beading, prints and other design elements) from one another or incorporating multiple cultures into one unique look, but these practices and non-Western influences did not always exist in fashion. Indeed, the rise of New Imperialism during the 18th century was a revolutionary time not only politically and socially, but also fashionably; and fashion does always reflect the happenings of the world during a specific period in time. Today, European designers often incorporate ideas from other cultures into their designs, whereas in New York, many designers have immigrated to America from other nations and draw inspiration from the cultures of their home countries.
While this exhibit obviously brings together different parts of the globe, it also relevantly merges the fashion world with many other fields of study in a way that is highly educational and extremely rare. Catch this free exhibit while you can, because God only knows the next time you'll be able to prove that parts of Fordham's core curriculum are fashionable. And who knows—you may come out actually (gasp) enjoying and appreciating the art form that is fashion.