Valentine's Day is All About the Sweet Stuff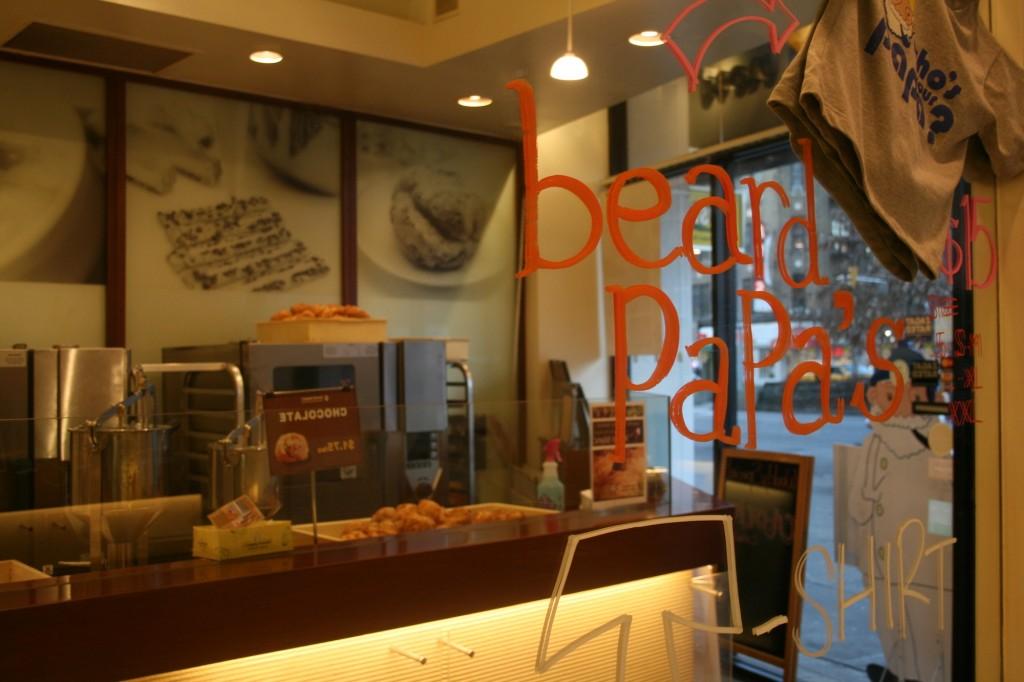 Published: Febrary 14, 2008
You can try ignoring the endless stream of dating commercials, the red hearts plastered everywhere or the holiday section of Duane Reade that's been strewn with cupids and Sweethearts since December, but let's face it—Valentine's Day is coming whether you want it to or not. If you have a significant other intent on celebrating the holiday or you feel like gorging yourself to compensate for your lack of a Valentine, dessert can be the unanimous sweet salvation.
Max Brenner
Average Dessert for Two: $19.50
841 Broadway (between 13th and 14th Streets)
212-388-0030
Valentine's Day: 8 a.m. to 11 p.m.
L, N, Q, R, W, 4, 5, 6 to 14th St–Union Sq
141 Second Avenue (at 9th Street)
212-388-0030
Valentine's Day: 10 a.m. to 11 p.m.
N, R, W to 8th St–NYU; 6 to Astor Pl.
With two downtown locations, these legendary chocolate emporiums have extensive dessert menus that may leave you and your date overwhelmed—in a good way. Toast with chocolate martinis and then indulge in one of the many desserts for two, including the Urban S'Mores, which comes with its very own grill, and the Chocolate Pizza. Although they serve regular dinner, you may want to grab a bite beforehand, as the strong aroma of chocolate that envelopes the restaurants may make your salad seem a bit unappetizing.
Kyotofu
Average Dessert: $9
705 9th Ave.
212-974-6012
Valentine's Day: 12 p.m.to 1:30 a.m.
How to get there: A,C,E to 42nd Street
Voted as New York Magazine's Best Cupcake 2007, Kyotofu offers a dessert bar fit for a more sophisticated palate. Incorporating combinations of tofu, fruit, syrups, creams and sauces, Kyotofu whips up delicacies such as the Apple-Pear Golden Anmitsu concocted from fresh apples and pears, azuki sauce and tofu mochi and the Warm Chestnut and Fig Mochi Chocolate Cake made up of pomegranate yuzu sauce, cocoa nib tuile, candied fruits and nuts. If you and your date are prepared to tackle a colossal challenge, a three-course dessert sampler will allow you to experience a bit of every sweet Kyotofu has to offer.
Dessert Truck
Average Dessert: $5
8th Street at University Place
Valentine's Day: 6 p.m.to midnight
How to get there: L, N, Q, R, W, 4, 5, 6 to 14th Street–Union Square
Don't be fooled by its mobile status, this Dessert Truck is filled with sophisticated treats—all for under $5. The lone dessert seeker will be praising this portable treasure as they indulge on the Caramelized Banana Sandwich made with toasted bread, nutella and sea salt or the classic Vanilla Crème Brulee. Who wants to sit in a restaurant alone on V-Day anyway?
Beard Papa's
Average Cream Puff: $2
2167 Broadway between 76th and 77th Streets
212-799-3770
Valentine's Day: 10 a.m.to 8 p.m.
How to get there: 1 to 79th Street
Who knew cream puffs came in so many flavors?  Treat seekers can choose from tasty puff pastries in every flavor from pumpkin, éclair to Earl Grey tea. If cream puffs aren't your thing, Beard Papa's offers alternatives such as Mango Ice Shower, shaved mango ice topped with chunks of mango, or Fondant Au Chocolate, chocolate cake made from fine Belgian chocolate.