UPDATED: McShane Responds to College Republicans' Cancellation of Ann Coulter Event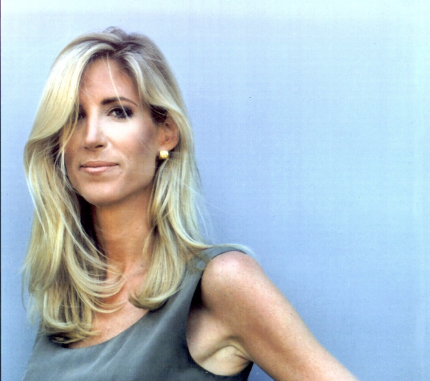 For more information on student organization against the Ann Coulter event, Father McShane's email or faculty and student reactions, click here. 
UPDATED:
On Nov. 10 at 12:46pm, Fordham President Joseph M. McShane, S.J., released a new statement regarding the College Republicans decision to cancel the Ann Coulter event scheduled for Nov. 29 in light of recent student reactions.
Below is the entirety of McShane's message:
University Statement | Ann Coulter Appearance Cancelled

November 10, 2012Late yesterday, Fordham received word that the College Republicans, a student club at the University, has rescinded its lecture invitation to Ann Coulter.

Allow me to give credit where it is due: the leadership of the College Republicans acted quickly, took responsibility for their decisions, and expressed their regretssincerely and eloquently. Most gratifying, I believe, is that they framed their decision in light of Fordham's mission and values. There can be no finer testament to the value of a Fordham education and the caliber of our students.

Yesterday I wrote that the College Republicans provided Fordham with a test of its character. They, the University community, and our extended Fordham family passed the test with flying colors, engaging in impassioned but overwhelmingly civil debate on politics, academic freedom, and freedom of speech.

We can all be proud of Fordham today, and I am proud to serve you.

Joseph M. McShane, S.J., President
---
Below, originally posted: Nov. 9th, 6:05pm
"We have decided that it was in our best interest to cancel the event," Theodore Conrad, Fordham College at Rose Hill '14, said.
Conrad, president of College Republicans at Rose Hill, has announced that the club is canceling Ann Coulter's scheduled appearance on Nov. 29 in the interest of the Fordham community.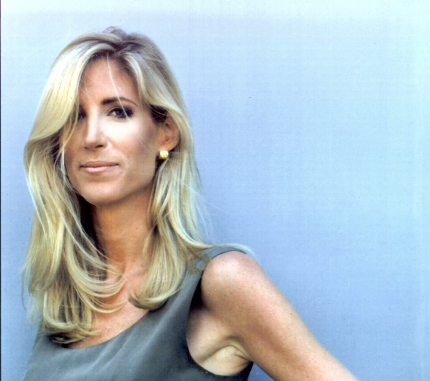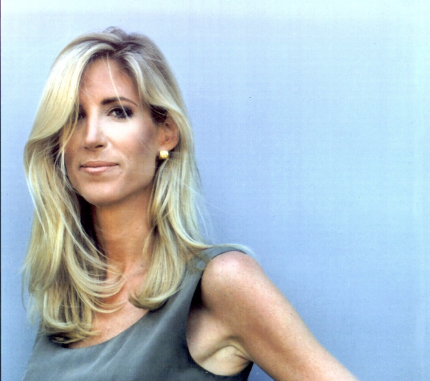 The decision was arrived at by Conrad early this morning, well before Father Joseph M. McShane, S.J. and president of Fordham, sent an email upholding her scheduled appearance.
"I do take responsibility in not doing the proper research," Conrad said. "We did not properly vet a potential speaker for Fordham University."
"The things that she said are not things our club stands for or anything at Fordham stands for and I feel we would be doing a lot of people a diservice in bringing a speaker like that to Fordham. The bad outweighs the good in this."
"We were not aware of comments that had been previously made," Conrad said when the decision to book Coulter as a speaker was made in September.
"That wasn't really appropriate from our university president. I love the president of my school but I think that if he had reached out to us before writing that email, he would have known [our situation]. I already met with Dean Rodgers and let him know what was going on. I think the president should have reached out to us," said Conrad of Father McShane's open letter to the university.
"It was hurtful to hear some of those words in regard to our organization," Conrad said. "A lot of people give a lot of time and hard work. But for him to publicly call us out, not only to the student body but to alumni, I think that was unfair. This club has done a lot of good things on campus and to be recognized publicly for the first time I can remember was unfair and hurtful."
The group had originally appealed for conservative author and journalist George Will but were not awarded the sufficient funds. In his place, Republican presidential candidate Herman Cain was selected as a possible speaker, but after hearing rumors of Cain's cancelations with other schools while still under contract, they were forced to find another speaker who would cost less than the $10,000 they were given.
---
Minutes before this post was published, Conrad wrote an email to his executive board and members informing them first of the decision. It can be read in its entirety below.
The College Republicans regret the controversy surrounding our planned lecture featuring Ann Coulter. The size and severity of opposition to this event have caught us by surprise, and caused us to question our decision to welcome her to Rose Hill. Looking at the concerns raised about Ms. Coulter, many of them reasonable, we have determined that some of her comments do not represent the ideals of the College Republicans and are inconsistent with both our organization's mission, and the University's. We regret that we failed to thoroughly research her before announcing, that is our error and we do not excuse ourselves for it. Consistent with our strong disagreement with certain comments by Ms. Coulter we have chosen to cancel the event and rescind Ms. Coulter's invitation to speak at Fordham. We made this choice freely, before Father McShane's email was sent out and we became aware of his feelings – had the President simply reached out to us before releasing his statement he would have learned that the event was being cancelled. We hope the University community will forgive the College Republicans for our error, and continue to allow us to serve as its main voice of the sensible, compassionate, and conservative political movement that we strive to be. We fell short of that standard this time, and we offer our sincere apologies.

Ted Conrad, President
Emily Harman, Vice President
Joe Campagna, Treasurer
John Mantia, Secretary