Social Media: Not a Distraction, But a Tool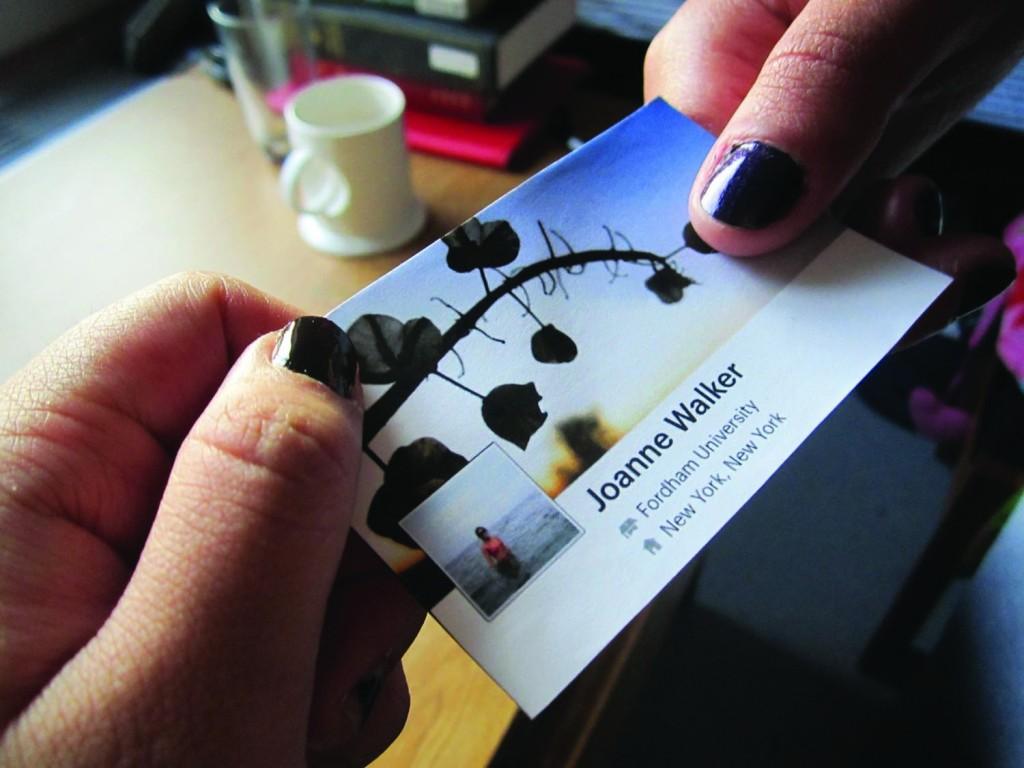 Comedian BJ Mendelson's makes a bold statement in his latest book "Social Media is Bullshit."  He claims that though everyone uses some platform of social media, your connections made online "mean nothing to you and your business without old-fashioned, real-world connections."
Except no one ever said that real-world interactions were null and void. It's the opposite. Our presence online helps us expand our abilities to make real-world connections outside of this digitalized sphere. With social media, we are able to reach an infinite number of people, all over the world.
Personally, I have found social media very useful. Aside from aiding me in procrastinating many assignments, social media has bolstered my success in a more professional way. Last year, I attended many Social Media Week events and met some interesting people the old-fashioned way… however, it wasn't until I contacted these individuals via Twitter that I had found any real opportunity. I got in touch with Tammy Tibbetts of nonprofit She's The First, and Cynthia Hellen, founder of nonprofit Girls Who Rock. I ended up working with Girls Who Rock, was eventually named the Director of Technology, managing the website and helping out with the annual benefit concert.
At the benefit, I met Jessica Latshaw, another young woman who had found her success through social media. Knowing this, I sent her a tweet, and within an hour I had an interview with the self-started YouTube musician. The fact that I was able to contact her, especially so last minute, with such ease, speaks to the effectiveness of social media in the professional world.
When approached with the topic of social media, and the statement Mr. Mendelson so poetically made about the bull quality of online connectivity, Latshaw recalled her own success, stating "Earlier this year, somebody filmed an impromptu performance of mine on the subway, threw it up on Facebook and YouTube, and it went viral within a week." A million hits later, this resulted in performances on television, and prestigious clubs both local and abroad, and contact with big shots in the industry for Latshaw.
She recognizes that she would not have had her "indie fairytale" experience this past year had she not been involved on various social media platforms. But it isn't that simple, as nothing ever is. Jessica also feels that it is important to stay active online and with fans, stating, "I update my blog, Facebook, and Twitter every day. Yes, every day." Without this involvement, one runs the risk of becoming just another one in the crowd. As Mendelson pointed out, real-life connections are what should be sought after. But if one uses social media correctly, and stays personal, they could theoretically share personal, "real-life" bonds with people across the globe.
Mendelson further says that social media is full of "myths of successes," in an "a-hole based economy." However, it is all in how you use social media. If you use social media only to tell the world what you ate for breakfast, then of course you won't be finding immense success in using these websites. It also depends on how you define success. Being a young woman pursuing journalism, I find it useful to take advantage of what social media can offer by simply getting my name out there. If I get any contact or recognition, I consider it a success.
Mendelson seems to classify success as purely financial. Yes, it is true that not every singer that posts a video online, or every comedian who makes jokes on Twitter will become a celebrity overnight, swimming in fan letters and paychecks. It all depends on what one puts into it. Social media is not a "get rich fast" gimmick, but only a world of open opportunities. It is up to us to take full advantage. Latshaw said, "social media, like many things placed in the lap of humanity, is simply a tool. Hand somebody that tool, and now you're seeing it get used for either good or bad. Productivity or bull." Social media is what you make of it, and there's no bull about that.