Business Minor Curriculum Set to Expand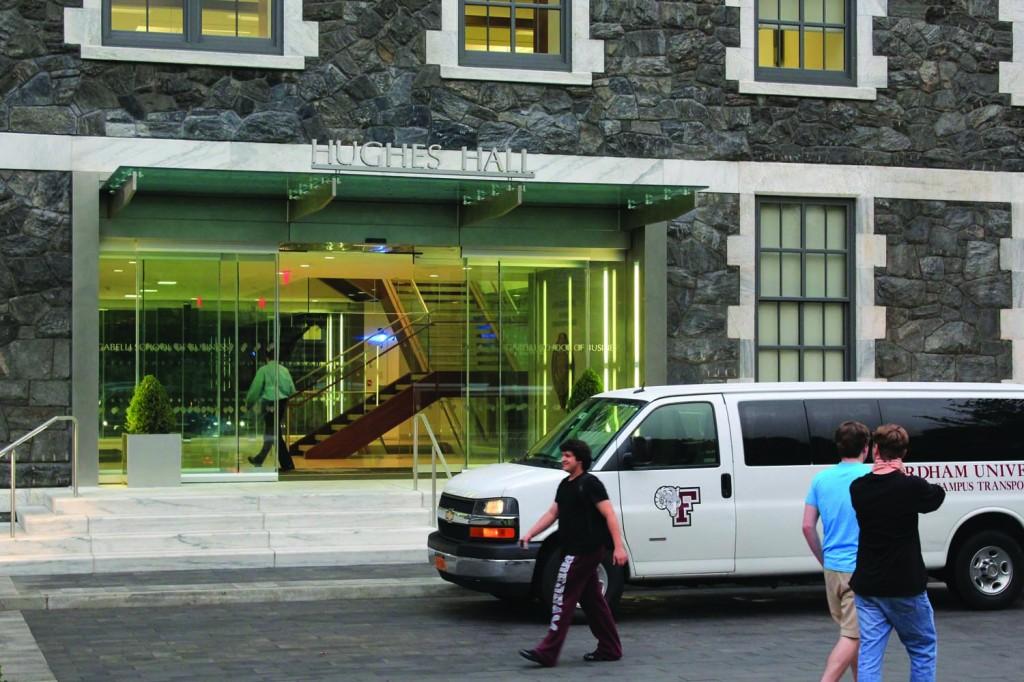 Fordham College at Lincoln Center's (FCLC) business minor will soon undergo a series of changes. Recently, the business faculty has revised the number of course requirements from seven to eight, adding a foundational course called "The Ground Floor," according to Donna Rapaccioli, dean of Gabelli School of Business (GSB). It's goal is to offer the necessary foundation for students when they go on to take courses with specific topics.
The business administration minor at FCLC and Fordham College at Rose Hill (FCRH) is offered to students as a program in conjunction with GSB.
"The [new] course exposes students to each business sector and to faculty and executives in those sectors," Rapaccioli said. "The course also encourages interdisciplinary thinking, and allows students to develop their teamwork skills."
According to Rapaccioli, "The Ground Floor" is a required class for all business majors, and the business faculty wanted to extend its benefits to business minors. The class is writing intensive, with writing assignments graded by English graduate students. Rapaccioli said this writing intensive aspect is really attractive to employers. Rapaccioli also touted the course's emphasis on entrepreneurship that aims to help students develop a plan to start their own business.
Ari Kaleen, FCLC '15, said the business minor's new foundational course would be helpful, but not essential. "I'm an international studies major so there are a lot of economics related things involved with it. I don't have any experience with business and it would be really helpful, but I don't know to say that [the foundational course] is necessary," Kaleen said.
Although the faculty has not decided which semester this new course will take effect, the new minor officially goes into effect once the business faculty councils at FCLC and FCRH decide on an exact date, Rapaccioli said.
Employers are looking for certain skills in business students, which, Rapaccioli said, the business faculty hopes to foster in business minor students with this foundational course. These skills include the "ability to think strategically and across traditional academic boundaries, write clearly and logically, understand team dynamics and think as an entrepreneur," Rapaccioli said. "It is also important for business students alike to have a wide understanding of a range of business areas along with a deep understanding of their chosen field."
Although the changes are intended to help business students develop skills necessary for their professional future, Kaleen said that the eight-course requirement is too large for a minor. "I think it is hard enough at Fordham to get your major and core requirements completed, and I feel like it almost discourages people from having a minor," Kaleen said.
Rapaccioli's response is that the complexity of the business field requires a larger course-load. "You can also think of the minor as consisting of three courses that may otherwise fulfill liberal arts core requirements (micro, macro, stats), and five business courses," Rapaccioli said.
Kaleen said that she does not believe that she will complete the eight-course business minor, her international studies major, and the core curriculum by the end of her projected graduation date in 2015. "I will have problems fulfilling all requirements most definitely," Kaleen said.