Office Hours…with Professor Brian Johnson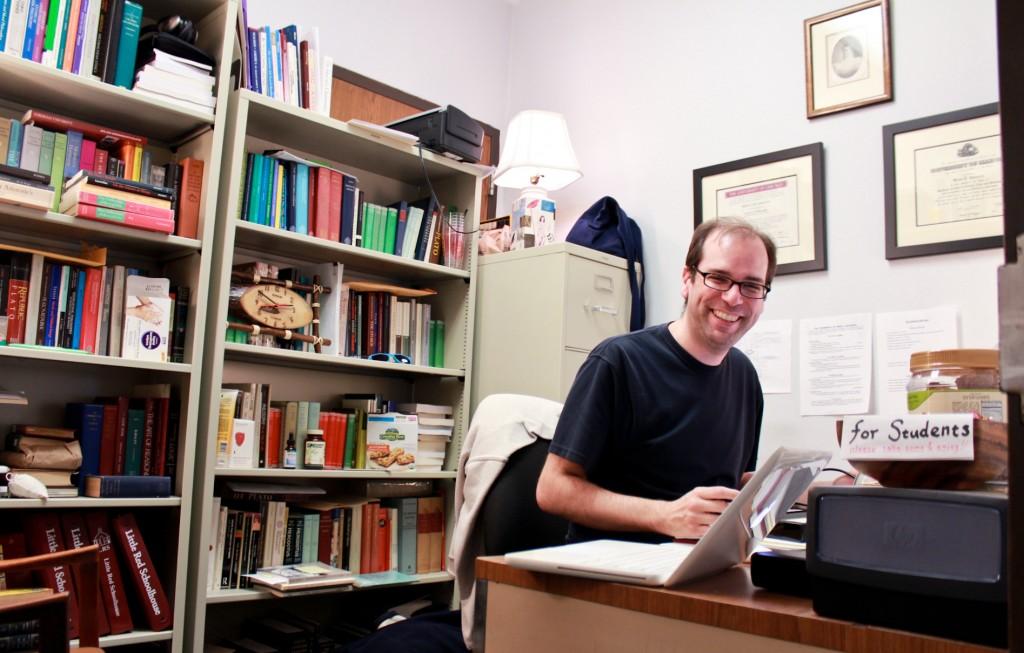 How does a philosophy professor kill time?  For Professor Brian Johnson the answer is making a family history documentary.  In today's Office Hours, Professor Brian Johnson tells us about how he decided to make this documentary, his special experience of graduate school, and the origin of his name.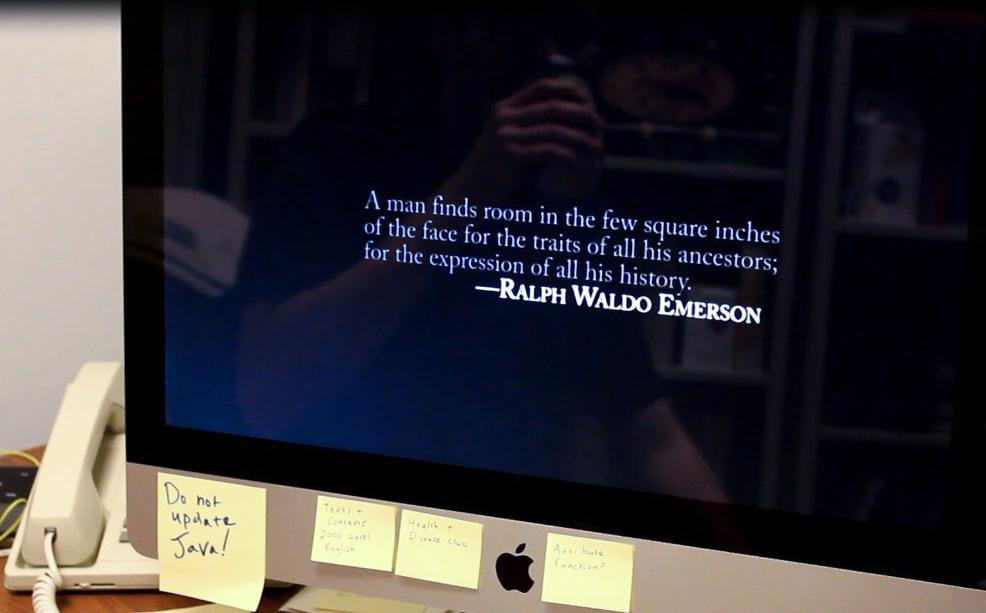 1. Family history documentary
"I do a lot of graphic design video projects in my spare time.  I started this documentary accidentally.  One year ago I decided to have my childhood photos scanned and I e-mailed my uncle some questions about those photos and he gave me so much information that I found that I need to use my computer to keep track of it.  Once I started doing it, I got hooked by the information he has saved.  And then he sent me two DVDs that are about four hours of footage that was a complete mass; it jumps out of time and has unidentified people.  I thought I should try to organize them so I use Adobe Premiere to start organizing it.  It took me about eight months editing it."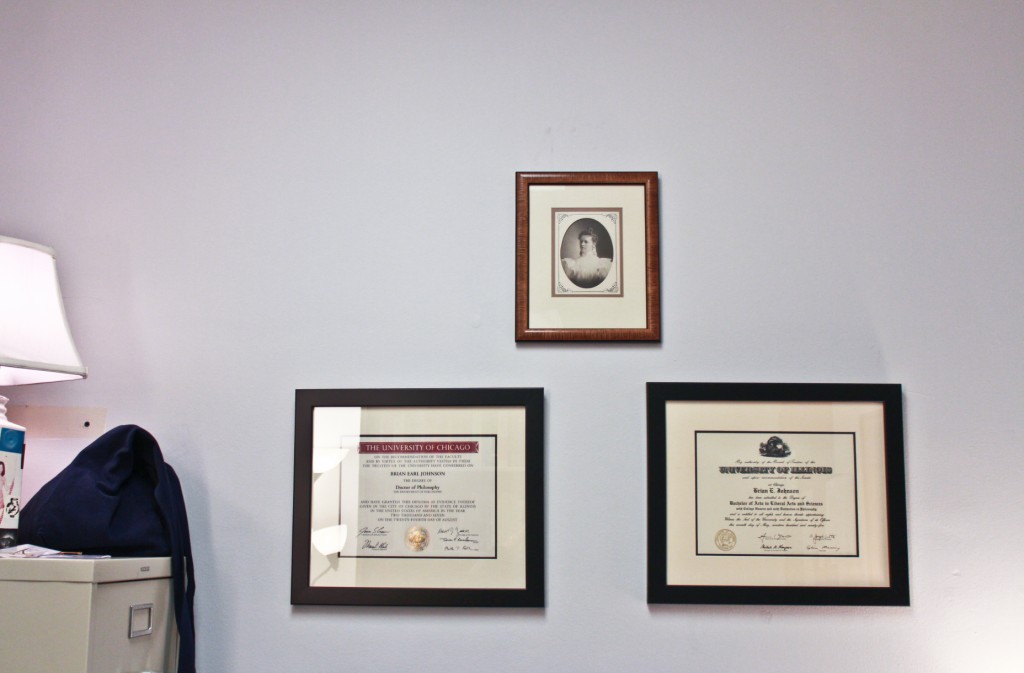 2. Bachelor and Ph.D diploma
"It took me 12 years, from 1995 to 2007, to do my Ph.D at the University of Chicago.  I knew I wanted to be a professor and I knew that the University of Chicago would be a hard school, but I didn't realize it was going to be that hard. There is a guy who has been there for 17 years for a Ph.D.  I was just waiting for them to tell me that my dissertation was done.  I wish I would have known it would take as long as it did. I might have gone to a different school.  The reason I came to Fordham is that I wanted a job in the New York area since my girlfriend got a job in a very big law firm in Manhattan.  When we saw the job at Fordham, which is only walking distance from where she works, I decided to get this job."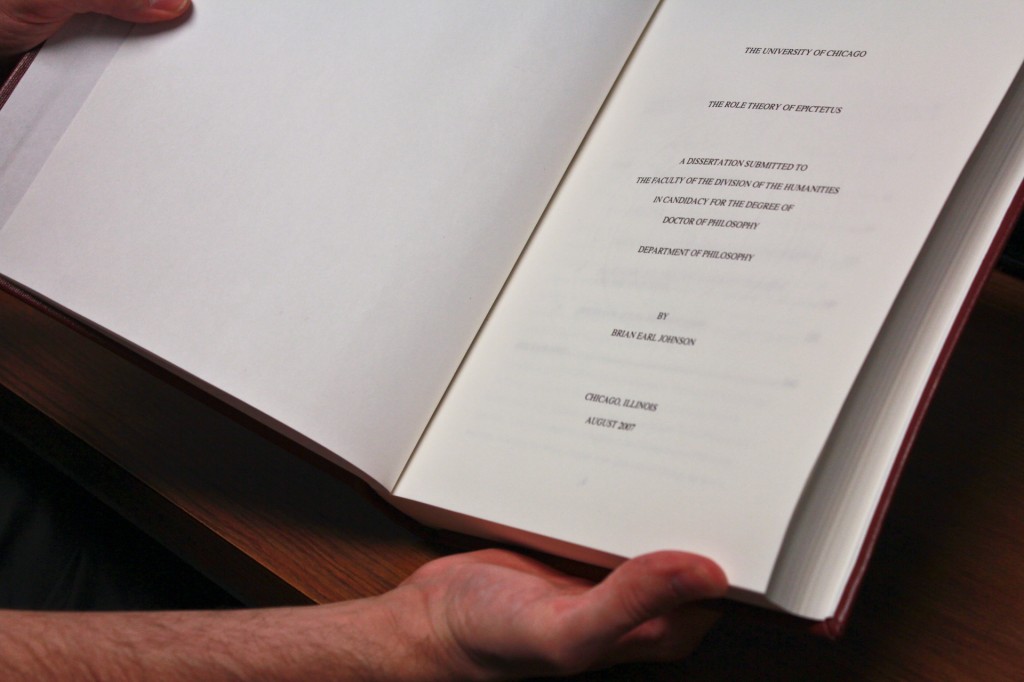 3. Dissertation
"To get a Ph.D you have to write a dissertation.  For me, I spent six years writing this."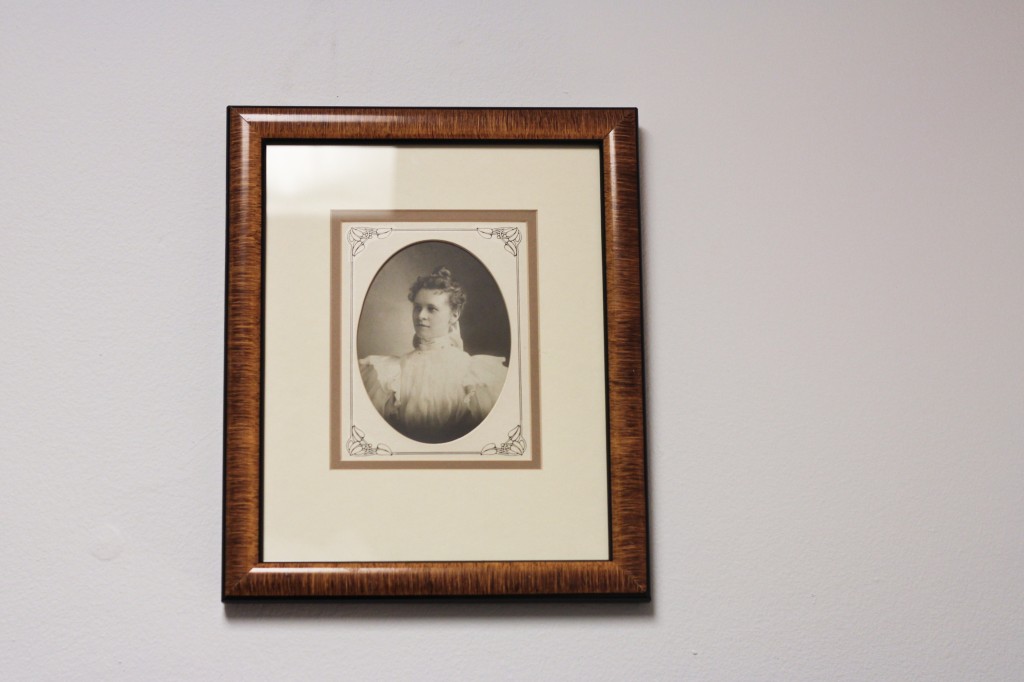 4. Picture of his great grandmother
"Whenever I feel I have a lot of work to do, I just think of my great grandmother, who is the first of my Swedish ancestors born in the United States.  She was just a homemaker who had a very hard life.  Her husband died in 1920 and she was self-raising her two sons.  She did not go to college but she taught herself about science.  Without even finishing high school, she got everything from an encyclopedia.  Most people think my last name is English because Johnson is a very common English name, but my last name is actually Swedish, originally Johansson.  When she married, they Americanized her last name to Johnson in 1900.  When some of my distant relatives knew I was doing research on the history of my family, they mailed me this picture of my great grandmother."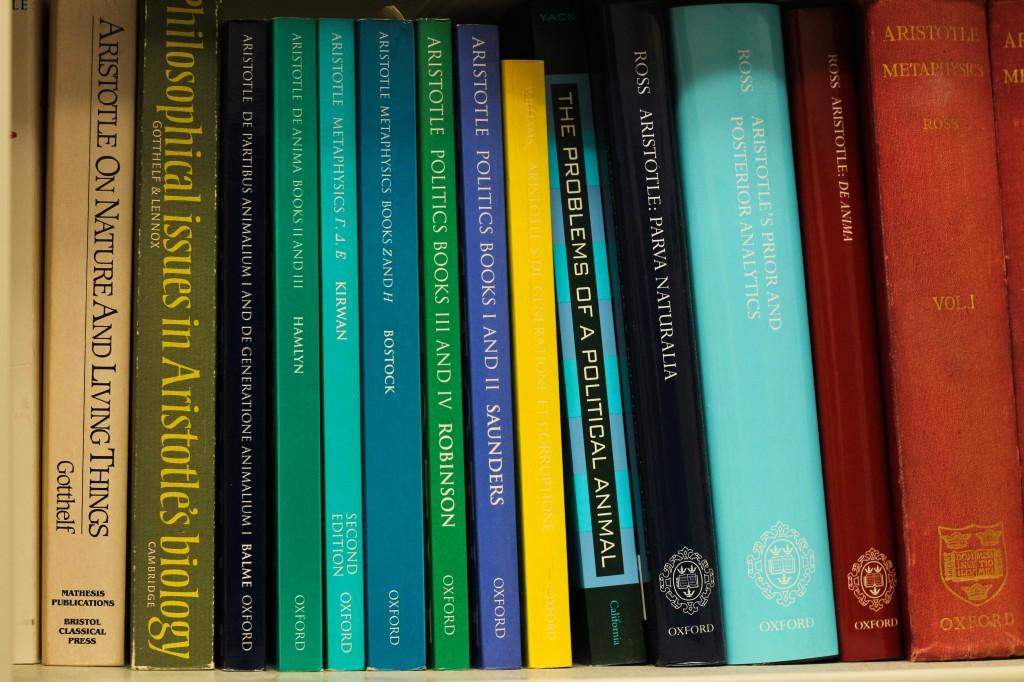 5. Books
"My books are the biggest part of my office.  They are organized by subject with a majority being ancient philosophy. "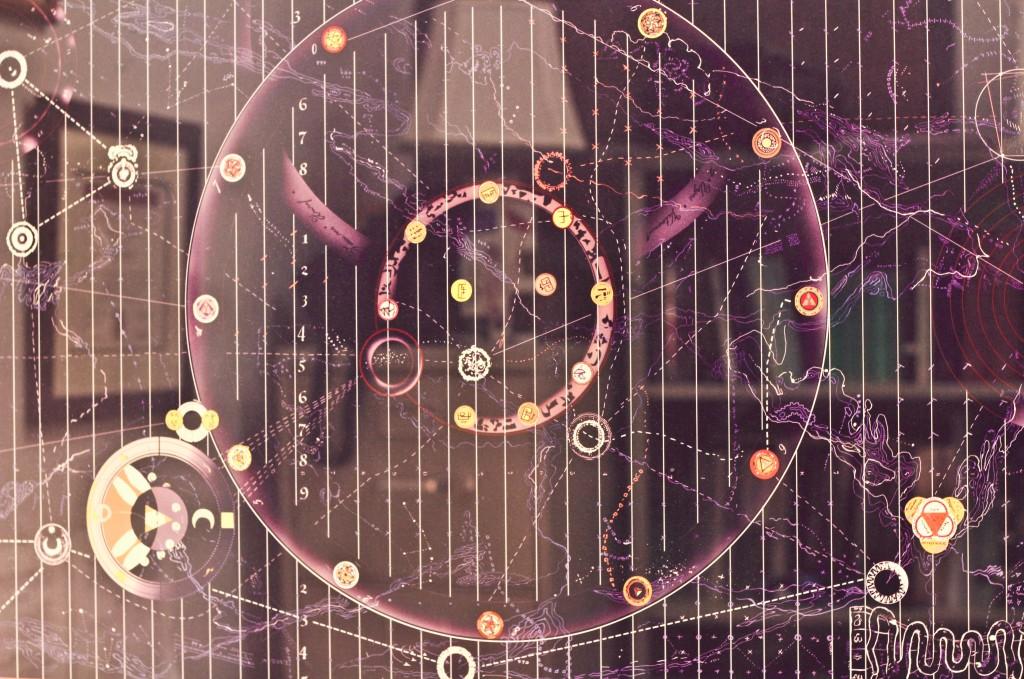 6. Prop of Time Bandits.
"This is a copy of a prop from the movie "Time Bandits."  I always thought the map of the movie was really cool and I found a guy who worked to remake the map.  As I'm interested in history I always like movies about time travel."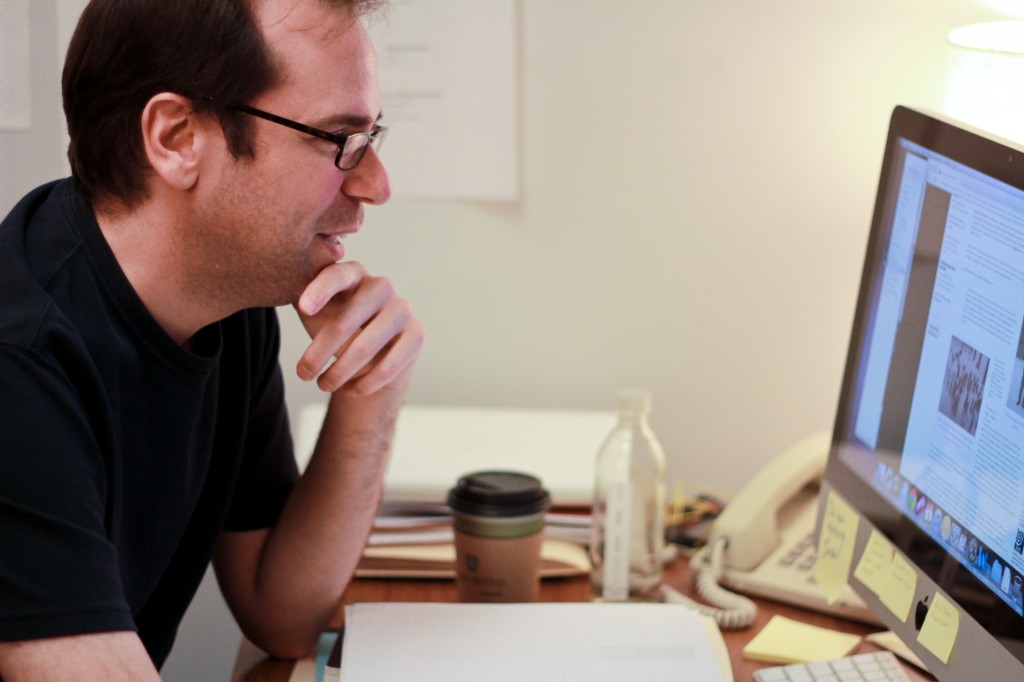 7. Blogs 
"I like reading technology blogs, like Gizmodo and Boing Boing."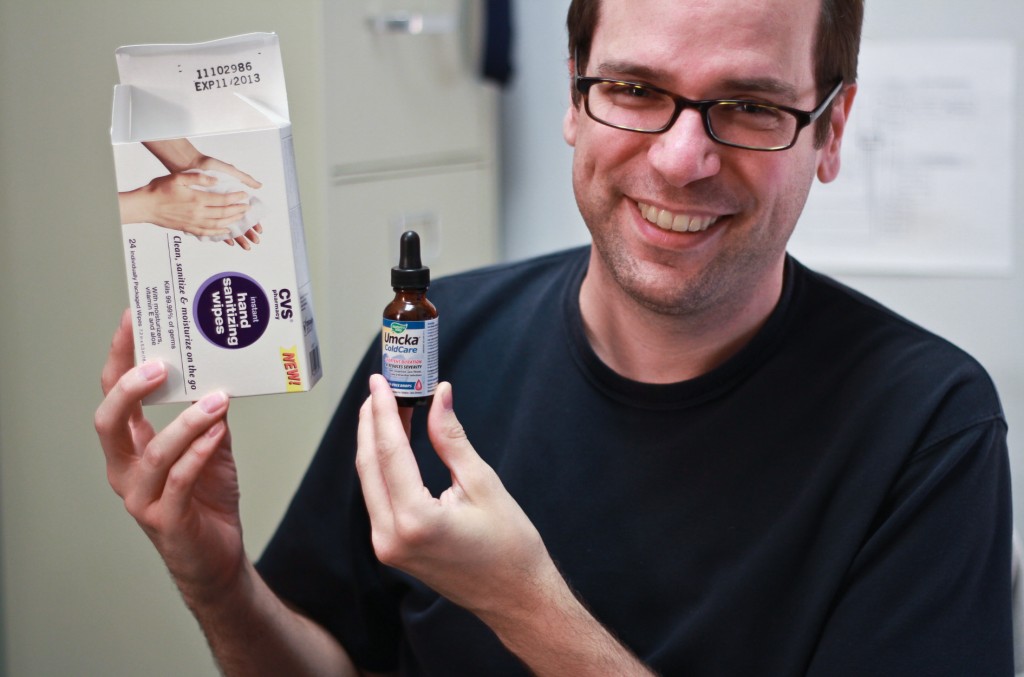 8. Cold care and hand sanitizing wipes
"Students get sick very often, especially freshmen.  Colds and the flu are being passed around, so I got my little flu care.  If students start getting sick I will take this.  Just in case."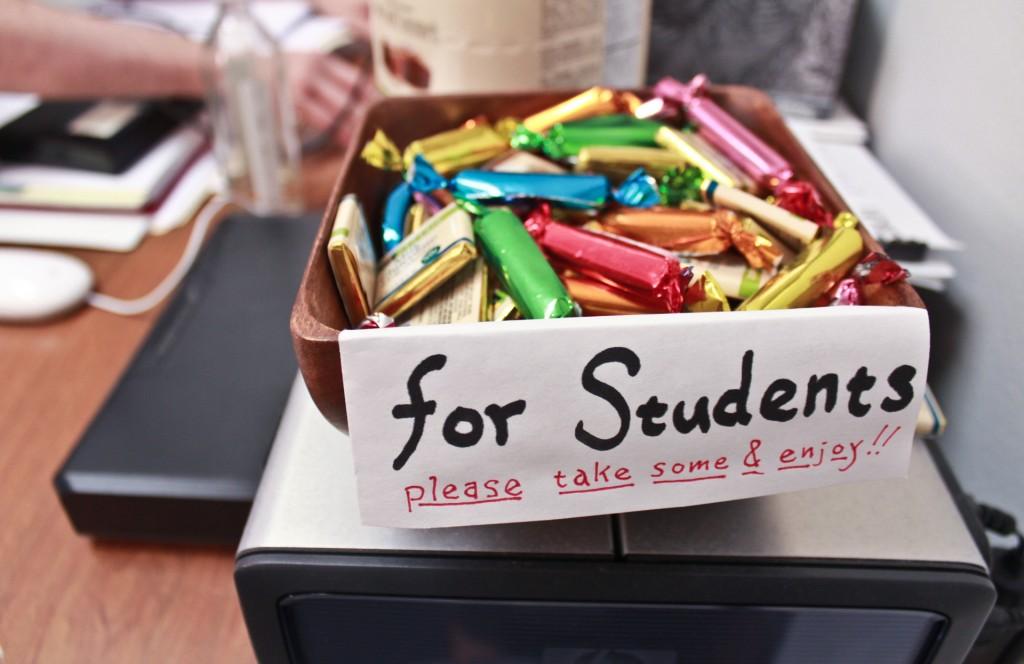 9. Candies for students
"I prepare some candies for students who come to talk to me because I want them to feel more comfortable here."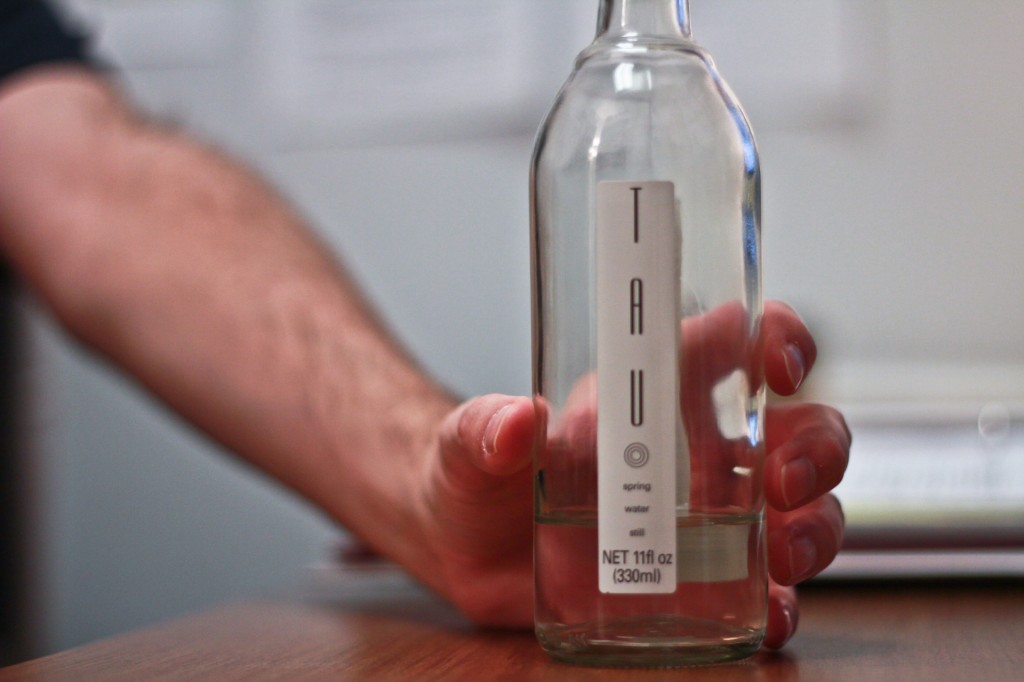 10. Water bottle
"Many students think I'm drinking alcohol all the time because of this bottle, but it really is water.  I just recycled this glass bottle and made it to my water bottle."