Then and Now: Robert Moses Plaza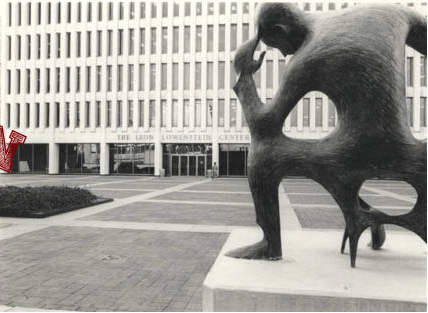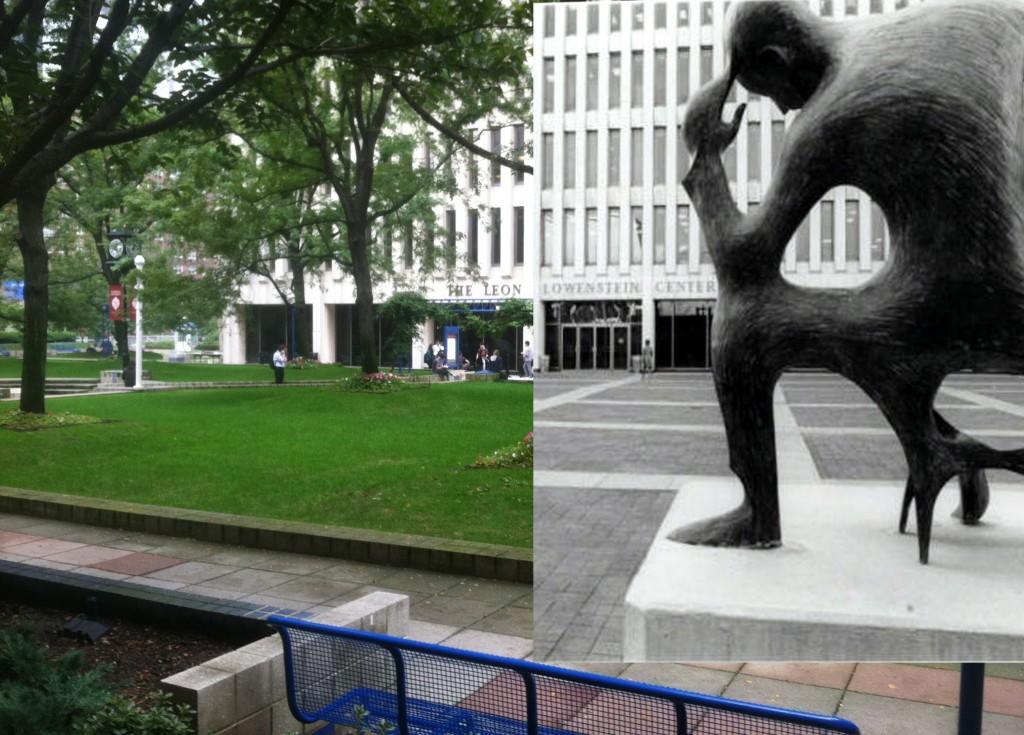 Fordham College at Lincoln Center (FCLC) seems like it is perpetually under construction.
This road is blocked. Oh, wait, that road is blocked, too.
Nope, can't use this door; construction.
Wanted to sleep in? Gotcha! Construction.
Walking to class? Be careful of the construction workers that are catcalling at women from ten stories up.
But construction is always exciting and often necessary to bring about extraordinary change.  What makes FCLC great, in a way, is that it is always prepared to change. While the photo from the Fordham Archives was not dated, the plaza was formally dedicated to urban planner Robert Moses in 1970. Moses, New York's "Master Builder," was one of the main figures who helped Fordham acquire the land to build FCLC as part of his Lincoln Center Renewal Project in the 1960s and 70s.  And since it's inception, our campus' plaza has evolved from a desolate concrete space to a flourishing green oasis, reminiscent of Sheep's Meadow only a couple of blocks away.