Thrifty in the City: Students Give Old Threads New Life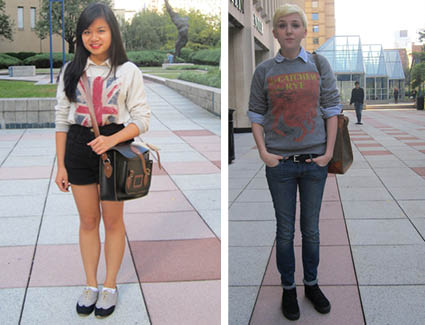 New York City is arguably one of the best cities in the world for thrift shopping. Thrift stores are scattered across the city, so whether you're taking a stroll in the Upper West Side or exploring the East Village, it's almost guaranteed that you'll stumble across one of these adorable stores brimming with unique designs and velvety fabrics. Like chain stores, different thrift stores mean different price ranges. Certain stores may only offer vintage designer duds while others are purely donation based; on a thrifting trip one can find anything from a vintage Chanel bag to the softest worn tee.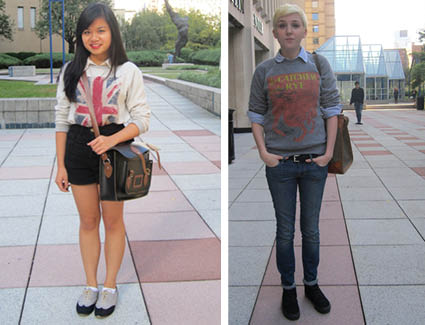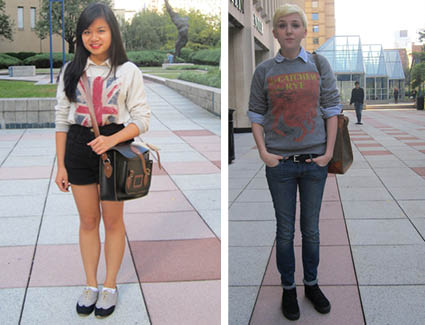 Where to go, what to expect
Popular thrift stores include Beacon's Closet, Housing Works and Buffalo Exchange. Beacon's Closet in Williamsburg and Manhattan is considered to be the best in variety of clothing. Leanna Rosien, store manager at the Williamsburg location, said that when buying from sellers, they tend to keep the "younger, artistic, hip customer" in mind. In general, they look for "funky things" and "the stranger, the better" when it comes to clothing. She also thanks the person who parted with the spectacular out-of-season Gucci bag that recently came into the shop. When it comes to Beacon's Closet, one can expect to find both vintage and designer pieces.
Housing Works features not only clothing, but furniture, accessories and other knick-knacks as well. Everything in their stores is donated, and proceeds go towards helping those affected with HIV and AIDS.
My personal favorite, however, would be Atlantis Attic in Brooklyn. This store offers an amazing selection of cheap clothing starting at $5. I've found everything from military jackets to old Boy Scout uniforms. Ladies, if you love menswear, this place is definitely worth checking out. One could easily spend hours looking through the endless racks of vintage T-shirts.
Brooklyn Flea on Saturdays is also worth a trip, although don't expect anything to be "thrift-store cheap." If not for the clothing, I would still strongly recommend going solely for the food.
A little closer to home, Screaming Mimi's is also worth a visit when you're in East Village. Alice Blythe, store manager, said they look for "vintage clothing that still makes sense today." One can expect to find a variety of "modern-vintage" clothing here. As for prices, the range starts at about $20 dollars and can rocket up to $2,800.
Wisdom from Fordham's thrifting aficionados
Once you've settled on a thrifting destination, how do you approach the shopping process? Is there a method to the madness? Many students agree that the fabric that the item is made from is an important concern.
"If you don't like the material, you're never going to wear it" Cassie Spain, Fordham College at Lincoln Center (FCLC) '12, said.
For AJ Quiray, FCLC '12, "Material comes first, then the functionality of it and lastly the brand name."
At thrift shops, sizing is another factor that needs to be accounted for. Finding the right size is generally tricky because many of the older brands use different scales. However, it can be refreshing to stop focusing on sizes and instead embrace those pieces that actually flatter your body, be they size two or size eight.
The general consensus among students at FCLC is that thrifting is like traveling back in time. The appeal for Min Kim, FCLC '15, lies in the possibility of "finding something that is out of my time period."
For Jessie Bonaventure, FCLC '15, thrift shopping allows her to have "more freedom" in the sense that she isn't restricted to the one-dimensionality of our generation's fashion sensibilities. Yet interestingly enough, the desire to own something that is outdated has become one of the biggest trends of our time.