Bringing Musical Dreams To Fruition, One Gig At A Time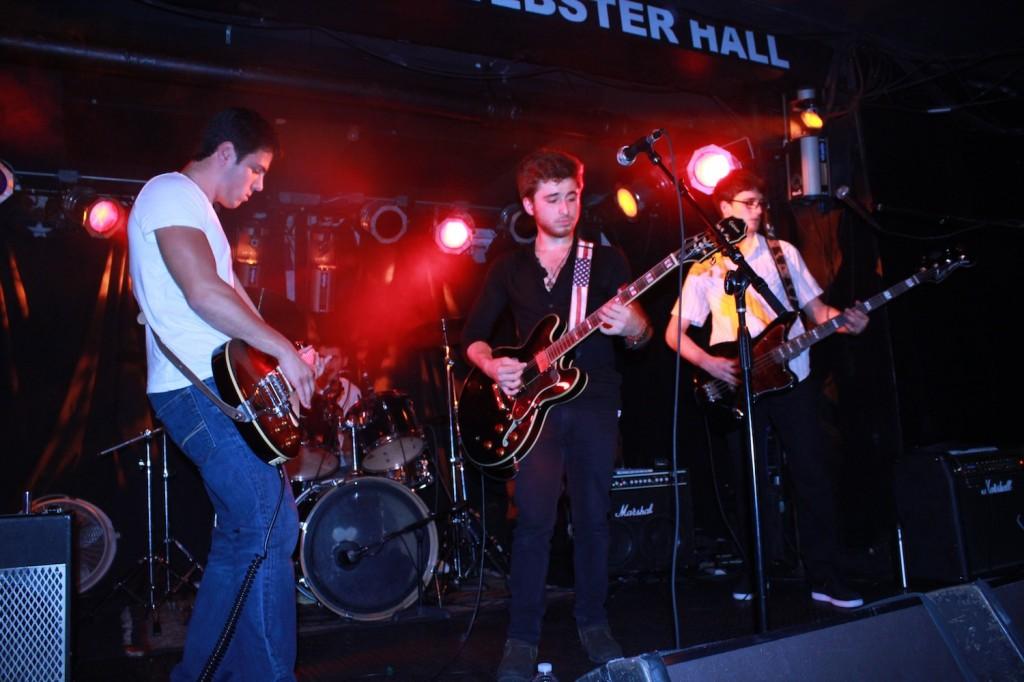 On Sept. 19, Matt Mirro, Fordham College at Lincoln Center (FCLC) '14, and his band Jarflower played Webster Hall, a performance venue that has seen the likes of Florence + the Machine, Foster The People and Greenday.
In true Jesuit style, Mirro's interests span far and wide. He's an economics major (which he jokingly admitted confuses people because he "has a personality"), but is also interested in comedy (he has a "ridiculously cynical" comedy blog, mmirrored.wordpress.com). While he is genuinely enthusiastic about all of his interests, Mirro's love affair with music started very young.     "I [grew up] with music," Mirro explained. "My dad played music in the car, a lot of '90s and classic rock. In high school I got more in touch with my musical side; I began developing my abilities and writing my own songs. I always wanted to put a band together."
Last February, Mirro said he realized that "the time is now; we have access to the people." He solicited friends and acquaintances to join. Soon Jarflower consisted of Mirro on vocals and guitar, Robert Hill, a New York University student, on bass, Steve Kocal, an Adelphi student on drums and Jake Stamoulis, also from Adelphi on lead guitar.     "It's hard when we all go to different schools," Mirro said. He went on to comment that being a full-time student and band member was "a lot of practice and time management" but that they always made it work, even if they had to practice in pieces or send music to the other members to ensure that they were on the same page.
Last June, the new group began playing regular gigs, which they scored by emailing or calling venues they knew to be new-band friendly.
Mirro describes his sound as alternative/hard rock. "We all bring to the table different influences. I love acoustics and ballads, Rob loves ska and punk, Steve loves hard rock, Jake likes punk but also loves post punk (the Cure, Goo Goo Dolls)." One thing all members have in common is a dislike for the current music scene, which Mirro derides as being "very cookie cutter."
He said, "I don't like any of it. I wanted to sound different, so we got together and played on influences creatively." This negative view of the modern music scene is highlighted in the very name of the band; "Jarflower" is a nod to Goo Goo Dolls' album "Gutterflower."
Mirro said he considered the Webster Hall show a success and felt that it fostered a sense of community. "I got a feeling that we shook something around here," he said.
When it comes to giving advice to other fledgling musicians, the multi-talented junior suggested that one "dive headfirst. We thought it would be crazy to try for Webster, but we did it. We have good rapport; we're best friends, not just bandmates." Jarflower is looking to record a demo soon, and is also looking to branch out to other venues, though repeats of Webster may be in their future.