Absentee Voting: A Guide for Students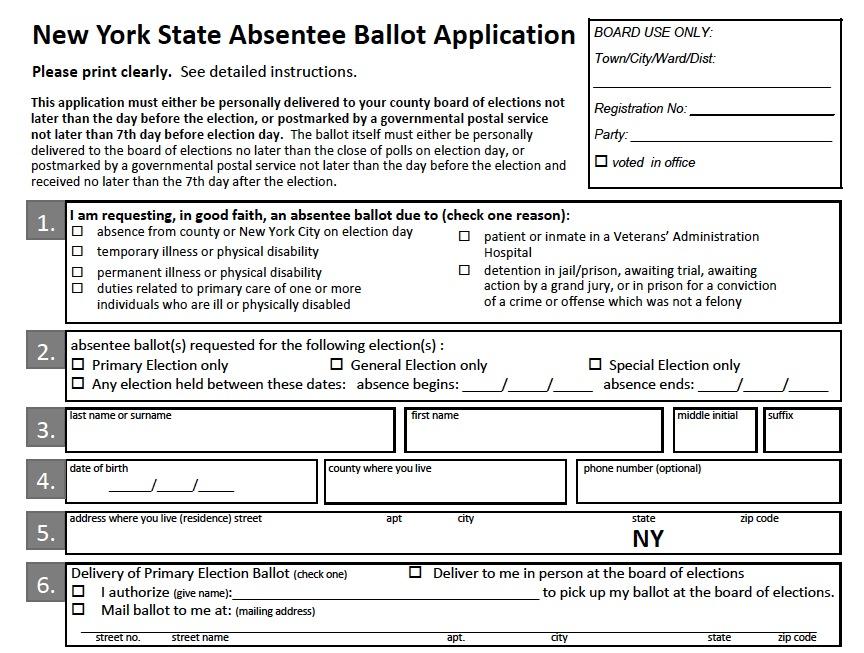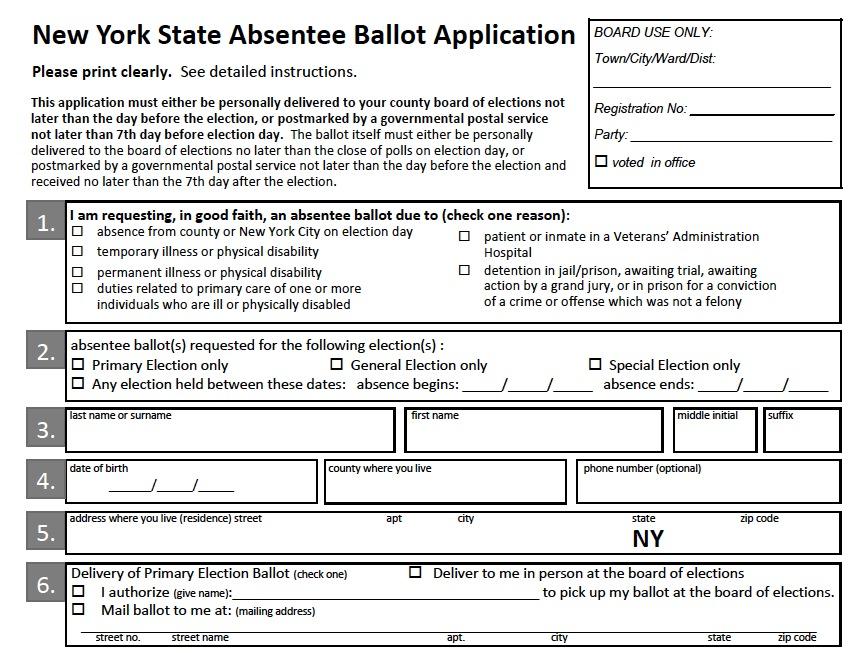 For Fordham students, fall is a time of firsts: first internships, first apartments, first semesters at college. And in fewer than 50 days, many of us will experience another exciting fall milestone: our first time voting in a presidential election.
But first, we have to do some planning. In order to cast a vote in the upcoming election, students who travel out of state to attend Fordham will need to request and fill out an absentee ballot. The process involves a couple trips to the mailroom, but it's all worth it in the name of civic participation. To make it even easier on you, we've laid it out in a few simple steps; follow them to make your opinion count in this year's highly contested race.
1. Get registered to vote
The first step toward voting in the election is to register to vote in your state if you haven't already. Many states have downloadable forms on their government websites that you can then mail in per the website instructions. Otherwise, contact your town's local election official. That contact information can be found on your state's government website.
2. Request an absentee ballot
Once you have successfully registered to vote you can begin your absentee ballot request form. Again, most states now provide you will a downloadable form or an online registration form. States have different deadlines for applying for absentee ballots, but most are around a week before Election Day, which falls on Nov. 6. So, make sure to get your requests postmarked by the end of October at the latest. Oct. 25 should be a safe bet if you want to make sure that you get your ballot in time to vote.
3. Determine your absentee ballot requirements
States vary in a few laws and requirements for requesting absentee ballots. About half of all states require you to provide an excuse as to why you will not be present in your state on Election Day. These states provide a list of possible excuses on their forms; simply check the box that indicates that you are attending school out of state.
4. Get your identification in order
States also differ in the identification you have to present when registering to vote and requesting an absentee ballot form. Many states, like Massachusetts and Maine only use the minimum HAVA (The Help America Vote Act) requirements, which are that you provide your name and address upon request. If there is further reasonable suspicion of voter fraud then a social security number and further identification can be requested. But there has been a new trend in states to tighten voter identification laws. For some states, you must present a current driver's license or government issued photo ID. Others require that you bring a non-photo ID. In those states that require ID you must make a photocopy of your driver's license, government issued ID or some other form of identification and mail it in with the ballot request form. Information on ID requirements are available online on most state government websites.
5. Receiving your ballot
About a week or two before Election Day you should receive your ballot in the mail. You simply fill in the ballot for the candidate you want to vote for per instructions on the ballot. It comes with another envelope for you to mail it back in (postage is pre-paid).
6. Voting
Different states have different rules for the actual voting procedure for absentees. Alabama and North Carolina require you to have a notarized ballot or have your ballot be witnessed by two adults. In Mississippi and South Carolina all ballots must be returned with an oath and which must be witnessed. If you come from a state that requires witnesses, you will have to find two family members, faculty members or friends over the age of 18 to watch you fill out your ballot. They don't have to see whom you voted for, just that your identity matches the name you filled out on the form. There is then a spot at the bottom of the ballot for their signatures. For those states that require an oath there will be a piece of paper for you to sign with the oath which is to be mailed back with your ballot All ballots must be postmarked by the day before Election Day, Nov. 5, and can only be returned by mail.