McMahon Undergoes Drop In Number of Residents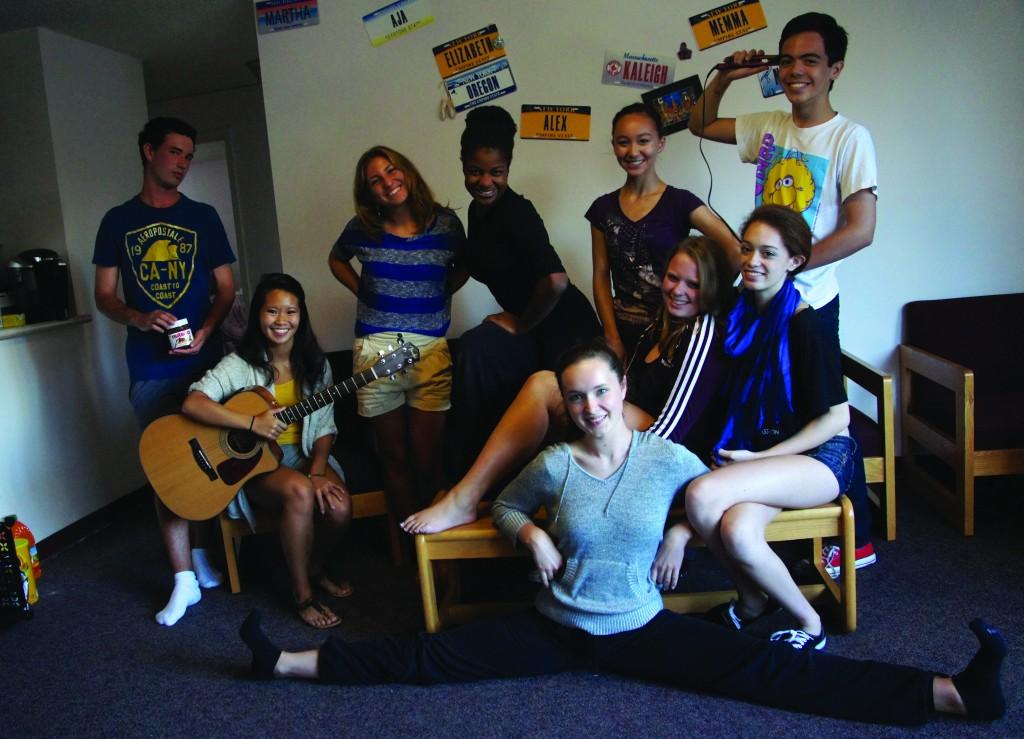 The 2012 fall semester marked a population change in McMahon Hall at Fordham College at Lincoln Center (FCLC). This school year, the residential dorms experienced a drop of both upperclassmen (seniors and juniors) and underclassmen (freshman and sophomores).
According to Jenifer Campbell, the director of Residential Life at McMahon Hall, there are several differences between the four class years in relation to the number of residents living in McMahon Hall. For the freshmen class, there are currently 255 freshmen residing in the dorms, compared to the 271 freshmen last year.
For the sophomore class, there are currently 250 sophomores living on campus compared to the 260 sophomores last year. For the junior class, there are currently 143 juniors living in the dorms compared to the 125 juniors last year.
Lastly, for the senior class, there are currently 79 seniors residing in McMahon Hall compared to the 109 seniors last year. This means there are a total of 728 residents in McMahon Hall this year compared to the 765 residents last year, a 37-person drop. This data does not include the law school students.
Some students gave possible reasons for the drop of residents in McMahon Hall. According to Bryan Noonan, FCLC '15 and treasurer of the Resident Hall Association (RHA), some students find living off campus to be cheaper. "I think many students in general, not just upperclassmen, decided to move out because McMahon is expensive to live in. I remember reading somewhere that [McMahon Hall] is the third most expensive dorm in the country. Sometimes, it is cheaper to move off campus," Noonan said.
Amanawil Lemi, FCLC '13, said he believes this change is due to an increasing number of upperclassmen finding off-campus apartments. "As a senior, I know that many of my resident friends who I've known since freshmen year have gotten their own apartments off campus because many upperclassmen want complete independence," Lemi said.
Marc Solinas, FCLC '15, also said hebelieves upperclassmen want a sense of independence. "It is more economical for upperclassmen to find a place to share with other people, off campus. Upperclassmen also want more independence since they are more mature and know how to handle themselves better," Solinas said.
McMahon Hall may be on the expensive side but it has not stopped all the students from coming back. "The main reason I chose to stay in McMahon Hall is because of my heavy involvement in RHA, which I would not be able to do if I moved out. Also, [McMahon Hall] is one of the best locations in all of Manhattan and I just love the sense of community within McMahon, which I fear I will lose if I move out," Noonan said.
Some of McMahon Hall's new residents seem to be unaffected by the drop in the number of students. For Kathrene Binag, FCLC '15, a commuter-turned-resident, living in McMahon Hall has made school much easier. "I do not have to revolve my time in school around my bus schedule, which was very strict because there were only certain times the bus ran by my house in the morning and at night," Binag said.
Maria Victoria Recinto, FCLC '16, and Marie Lloyd Paspe, FCLC/BFA '16, enjoy the perks of being a resident. "I'm glad I'm a resident because everything is pretty convenient when it comes to hanging out at Central Park or getting to my classes. I'm also very close to my floor mates and my roommates and we've got a great community going," Recinto said. Paspe, a native of Massachusetts, said, "My experience as a resident has been amazing, and the students I've met are all incredibly friendly and interesting to get to know. I've always wanted to live in the city and now that I'm here, it's so much better than I expected."