City Council Candidate Targets Students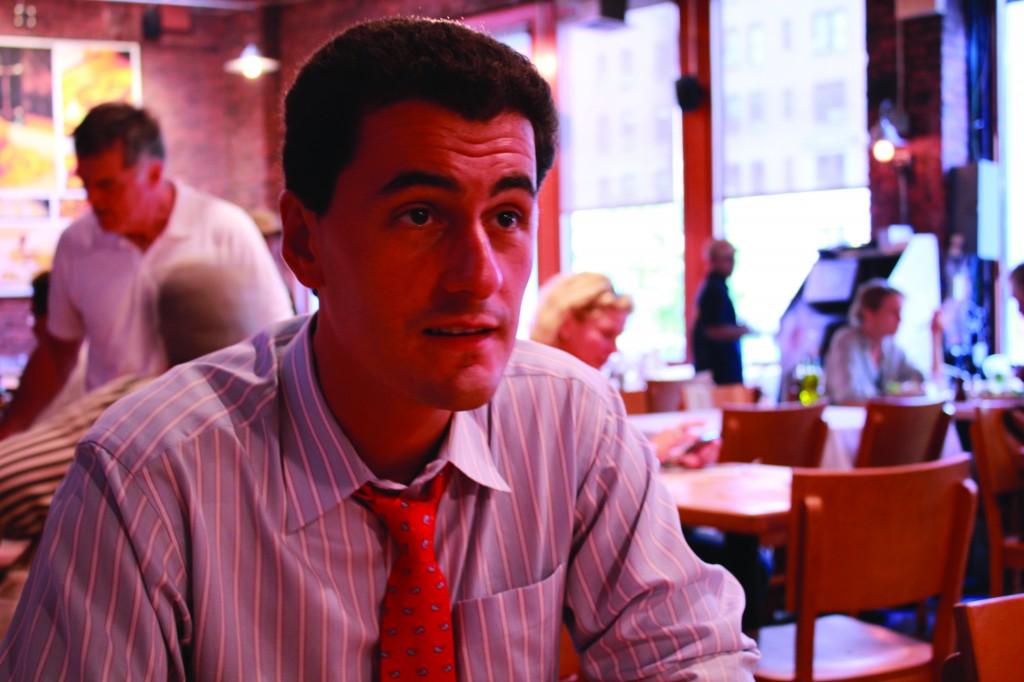 The 2013 City Council elections, which will be taking place next spring, has Ken Biberaj, a Democratic City Council candidate from the Upper West Side, running for the sixth District City Council Seat. The district, which includes Fordham College at Lincoln Center (FCLC), runs from 54th Street to 96th Street and from Central Park West to the Hudson River. The winner of the election will replace current City Council member Gale A. Brewer.
Biberaj said he aims to make sure new development and construction is more affordable for both the lowest income population and the growing middle class, which are predominantly college students and business owners. One of the ways of doing so, Biberaj said, is working with other elected officials, public advocates and Mayor Michael Bloomberg to make programs that target the middle class.
Some students are affected by the price of housing in Manhattan.  Paolo Perez,  FCLC '15, said, "It is much cheaper to afford housing in the Bronx rather than Manhattan, which is one of the reasons I do not live in the city."
Molly Spater, FCLC '15, said she agrees. "Housing this summer in Manhattan was extremely expensive, which is why I decided to move to Brooklyn and become exposed to a new environment."
Other students felt a bit differently. Nalina Bhasin, FCLC '15, said, "I decided to live off campus to experience life on my own and grow as an individual. Cost is not a bigger factor than my decision to live in a city with ample opportunities."
Biberaj also addressed the issues of the MTA train and bus delays and the confusion faced by people in New York that are not familiar with the public transportation system. "We need to find ways to speed up transportation and efficiency, but we do not have the budget to create very large public projects. We can utilize technology to create and upgrade lights, sensors, maps and Wi-Fi in the Upper West Side subways to reduce delays and confusion," Biberaj said.
Some students seem to face difficulties with the MTA on the Upper West Side. Joan Ablelardo, FCLC '14, said, "My biggest difficulty is taking the train during rush hour. Not only do you not have a chance to get a seat, but you are lucky if you even make it onto the train."
Biberaj raised the issue of a large number of chain businesses in the city. "I saw that the city isn't very helpful when small businesses try to expand. There are a large number of chain businesses like Duane Reade that are displacing smaller businesses," Biberaj said. According to Biberaj, city planning limited the size of store frontages to stop banks and Duane Reade by restricting the size of their stores, however, this limitation does not affect corporations like McDonalds and other companies, which can still do business despite the size restrictions.
Like Biberaj, other candidates have managed to gain support as well. Filmmaker Michael Moore supported candidate Helen Rosenthal, former chairwoman of Community Board 7, for her ideas on improving recycling and organized labor. Prior to running for City Council, Rosenthal worked in the city's budget office. Rosenthal also gained the support of former City Council member Ronald Eldridge and has high hopes for improving the Upper West Side.
Some students seem to support Rosenthal. Devi Gopal, FCLC '13, said, "I think Rosenthal has a lot of New York political experience and I'm glad she is emphasizing recycling here in Manhattan."
Some have said that Biberaj is too young to be in the race for City Council and students said they agreed. Javed Yunus, FCLC '14, said, "While I do think Biberaj is energetic and knowledgeable, this is still his first time running for a position in public office and he may need more experience."
In response, Biberaj said, "I don't think anyone wins an election by saying their competitor is too young. I attended American University for politics, have a master's degree from Harvard Kennedy School, worked for President Clinton in the foundation office and worked in John Kerry's presidential campaign, so I have plenty of experience."
Others agree with Biberaj. Julien Martinez, FCLC '13 and president of College Democrats, said, "A good democratic campaign is one that gives voice to the common man and woman and one that raises the issues of economic equality and justice. This is something I see Biberaj doing and his age is a factor that promotes it."
Biberaj emphasized the importance of college students participating in the upcoming election when he said, "Our focus has really been to engage new voters on the West Side of all age groups, which includes students at Fordham and John Jay. We are one of the younger campaigns that aim to motivate people by looking for volunteers and interns through fundraisers with FCLC, Fordham Law and John Jay College."
According to Biberaj, Fordham students that are planning to stay in New York are going to be worried about finding a place to work, live and pay off loans. "Our campaign is going to be one about the younger generation and the future, so I highly encourage Fordham students to step up to the plate and register to vote because it truly does matter," Biberaj said.