Yankees Pitching Suspect Early in 2012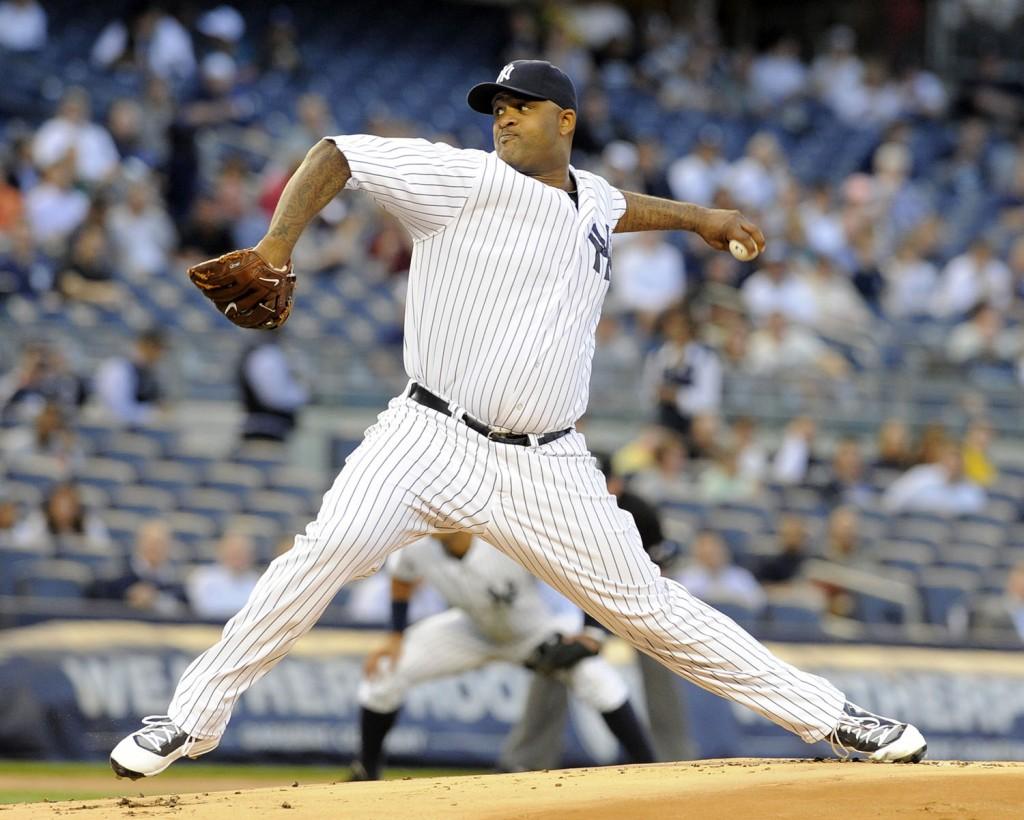 With baseball season underway, New York City is once again buzzing with the success of the Yankees. The Yankees have kept pace early with a 13-9 record through their first 22 games to start off the season. This is no surprise to baseball fans, as the Yankees have consistently been a powerhouse organization with a history of 27 World Series Championships, though it is probably welcome news for a fan base that has watched its team stumble out of the gate the last few years.
Over the course of these past 22 games, the Yankees have experienced a real lopsidedness in terms of their performance. Offense has not been an issue. In fact, the Yanks are currently third overall in runs scored with 120, third overall in batting average with a cumulative .273, and number two in on-base percentage with .350 percent. In layman's terms, the Yankees are not having any trouble at the plate. The team has been relying heavily on their offensive prowess due to a weakness at the mound. Pitching, however, is lacking thus far this season. Statistically speaking, the Yankees are 25th overall in ERA, 28th overall in quality starts and 21st overall in WHIP. These stats might certainly make Yankees fans wonder what's going on at the mound.
It is rather puzzling that such a skilled, winning team could be having issues on one side of the ball while dominating on the other. What exactly is the cause of this imbalance? We can quickly rule out experience as a fault. "CC" Sabathia has been in the league since 2001, first pitching for the Cleveland Indians, followed by the Milwaukee Brewers and leading up to the Yankees. Another Yanks starter, Ivan Nova, is relatively new, entering the Majors in 2010, but he does not lack experience. Since 2010, Nova has won 20 of the 26 games pitched. So what has led to the team's imbalance?
For years now, much of the offensive success has been due to the short-stop slugger, Derek Jeter, and so far, the script remains unchanged. Despite his age of 37 years, considered old in terms of professional sports, Jeter has maintained his place as a prime leader in the Bronx Bombers' lineup. So far this year the captain's batting average of .392 leads the team. He's second in runs scored with 14, first in hits with 37 and third overall in RBI's with 13. With such strong leadership, the Yankees offense has been dominating. While the defense looks solid from a win-loss standpoint (8-3 among qualifying pitchers), the team is still waiting for such a leader to solidly emerge. After last season, most fans are expecting Sabathia to continue to assert himself as the alpha-pitcher, yet so far he has underwhelmed a bit. This season Sabathia has racked up 35.1 innings pitched, has an ERA of 5.27, third amongst the Yankees starters and three wins. Ivan Nova has pitched 19 innings with three wins, and an ERA of 5.18, second amongst starters. While neither has a loss on their record, both sport ERAs above five, making pitching somewhat of a cause for concern for a team like the Yankees, who sit in a rock-solid AL East where the current last-place team has a .500 record.
With the current dominance at the plate, the Yankees should have another successful season, but unless the pitching improves, that might be all. Fans are hopeful that after stability amongst the pitchers is determined, there will be another Yankees championship.