Brooklyn Festival Has Much to Offer for Music, Art and Film Lovers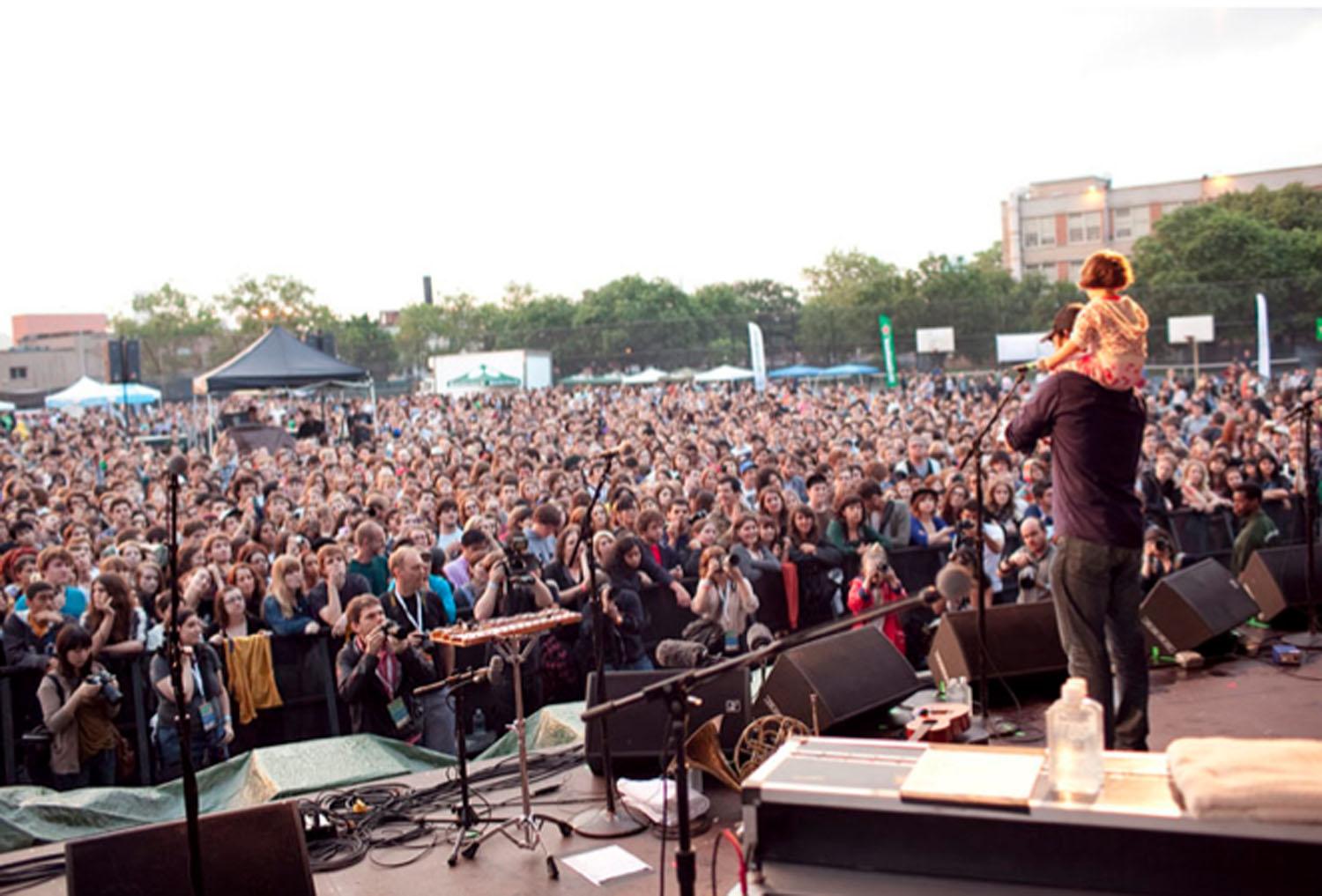 Summer is fast approaching and already the city is actively gearing up for the season's constant flow of events. The summer is always a time for excellent concert series in New York, from events like Central Park Summerstage to free shows on the Stuyvesant Town Oval all season long. One of the most exciting of these events, the Brooklyn Northside Festival, is just around the corner. From June 14-21, the neighborhoods of Bushwick and Williamsburg will become home to this festival of music, films and panels.
Though it is only in its fourth year, the Northside Festival has gained a lot of publicity for bringing in some of the best musical acts, both locally and from around the globe, to its relatively small patch of Brooklyn. The quality of the musical acts that the festival is able to bring, both unknown and familiar, have many music critics warning other festivals like Austin's South  By Southwest (SXSW) to watch closely. This year will be no different, as well-known acts including Of Montreal, Questlove and Screaming Females have already been scheduled to appear.
In addition to music performances, there will also be four days of film screenings, both old and new. Another exciting aspect of the festival will involve over 100 visual artists in the area opening up their studios to the public to exhibit their work and promote creative collaborations.
The festival is concentrated in several venues that are only a short walk from the L or G trains.  The close proximity of all these venues is convenient, because with more than 350 bands playing more than 70 different shows, you won't want to be hopping onto the train and wandering all across the borough to get to the next show.
The Northside Festival is presented by Northside Media Group, which also publishes periodicals including "The L Magazine," and holds other events in the area. According to Northside Media Group's CEO Scott Stedman, "Brooklyn has become an adjective for 'what's next,' and Northside Festival defines and showcases that adjective for a regional and national audience."
Much like SXSW or NYC's own CMJ, you will be able to purchase badges that grant access to any show of the festival or buy individual tickets to each show. Although the festival runs for a full eight days, the different events are not spaced out equally among these dates. The concert series will run from June 14-17, at which point the film festival will begin and run until the entire festival ends on the June 21.
For anyone who will be in the city this summer, the Northside Festival promises to be one of the best cultural offerings of the entire year.
IF YOU GO

Brooklyn Northside Festival
When: June 14-21; detailed schedule pending
Where: Venues across Williamsburg and Greenpoint in Brooklyn. All venues are within short walking distance from stops on the L or G train.
Price: Badge prices range from $40-$250 or tickets can be purchased for individual events.
More Info: http://northsidefestival.com