Unsound Festival Returns to New York City For a Third Year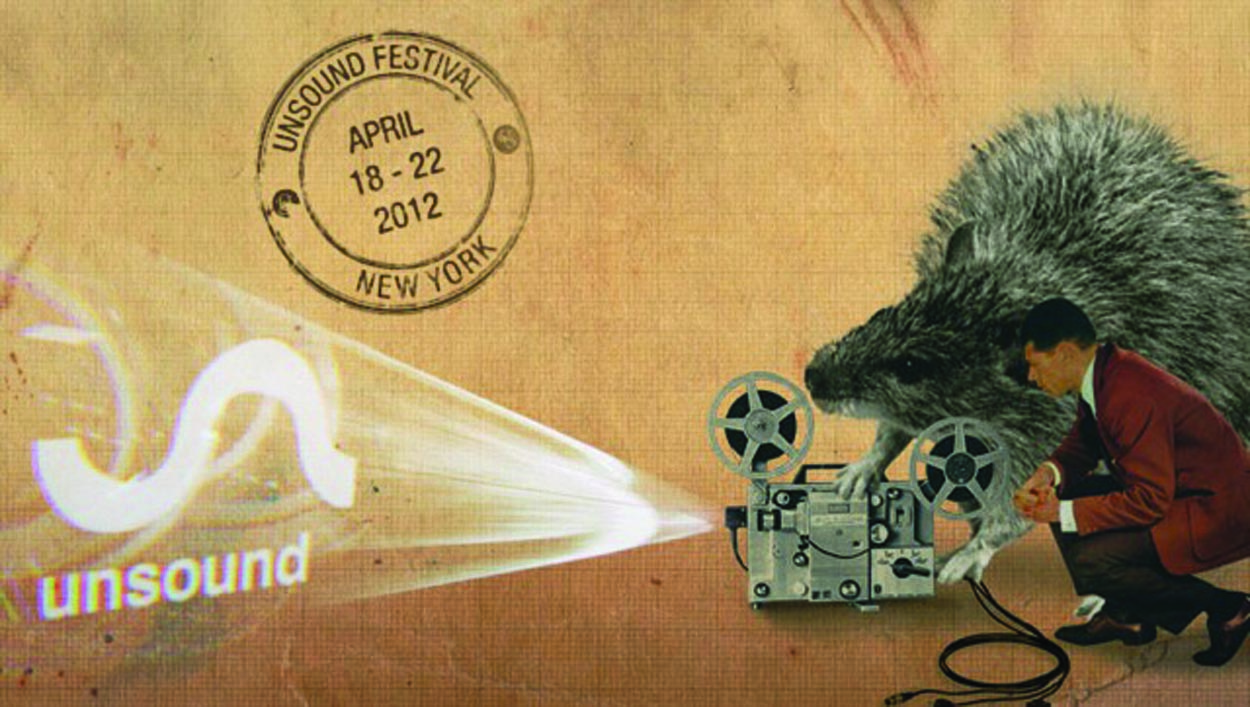 The city will be diving into some experimental waters from Wednesday to Sunday as the Unsound Festival returns to New York for its third year. Rated as April's number one music festival by Resident Advisor (residentadvisor.net), the festival brings musicians to the city who push the boundaries of genre and sound to display an eclectic mix of noises.
Several venues across Manhattan and Brooklyn will be hosting a range of shows ranging from minimalist electronic music to a solo cello performance, as well as events such as artist discussions and related film screenings.
The festival will be next door to Fordham College at Lincoln Center (FCLC) on April 19 at Lincoln Center's David Rubenstein Atrium. At 8:30 p.m., the dub-influenced duo Peaking Lights will be performing lo-fi electronic music incorporating elements of krautrock, dance and pop music. To kick off the night, LXMP will offer a percussive interpretation of the classic Herbie Hancock album "Future Shock." The show begins at 7:30 p.m., but be sure to get there early; the free events tend to fill up.
Nihal Ramchandani, FCLC '13, has attended Unsound since its first year in 2010. He described the festival as an exciting place to hear music that doesn't usually get represented in a city like New York.
"It's generally all forward thinking, experimental and fresh," Ramchandani said. "You'll have string quartets and things like that in the evening, and then you'll also have club nights that have DJs playing, but it's all interesting music. A lot of artists also have their North American debuts at the festival who wouldn't otherwise come."
If you're willing to hop on the subway, there's no shortage of events scheduled a bit farther afield. On Friday night, the festival-commissioned piece "TRINITY" will be given its world-premier by Norwegian ambient artist Biosphere and LA artist Lustmord. The inspiration for the piece came when the pair visited the early atomic weapons test sites around New Mexico and they incorporated the experience into their work.
"Lustmord is very dark, and Biosphere is the opposite of that," Ramchandani said. "They're doing a collaboration for the first time which is really exciting."
Another highlight will be Saturday night's Bass Mutations show, which has been billed to feature a smattering of trailblazing artists in bass music from both sides of the Atlantic. The show will also feature a live A/V show and DJ set from established New York City based artists Praveen and Dave Q.
Though relatively new to New York, the Unsound Festival has been around since 2003 in Poland where it began, and continues to grow in popularity. Originally an underground event, the festival has become a big name that has curated events across Europe. From these beginnings, Unsound Festival New York began in 2010 and has already become an established annual festival.
To get a feel of the music to look forward to this year, tune into the official festival playlist provided by the music blog Hype Machine (hypem.com). The full event lineup and a venue map for this year's festival can be found online at unsound.pl.en. Tickets will be distributed by the individual venues hosting the events, and can be purchased directly from them.