Rainbow Alliance Brings 'Queer' Awareness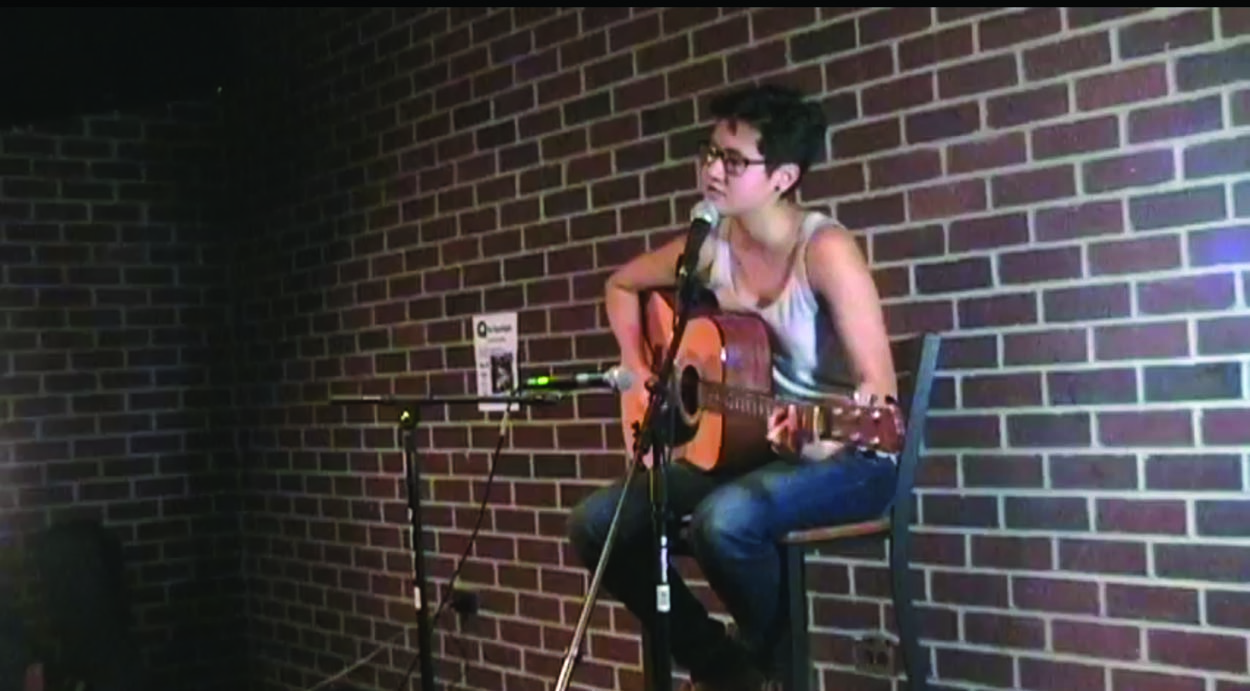 Fordham College at Lincoln Center (FCLC)'s Rainbow Alliance, a club for anyone identifying as lesbian, gay, bisexual or transgender (LGBT) allies, has been striving to educate students and staff at Fordham about a word that is central to their organization, "queer."
To promote awareness, on March 28, FCLC's Rainbow Alliance held an academic panel to discuss the word, which has become the subject of controversy. Also, on April 3, Rainbow Alliance held "Q the Spotlight," a night of musical performances.
Rainbow Alliance's vice president, Dan Drolet, FCLC '12, who worked with other members of the club's executive board, said, "I feel that 'queer' is such a powerful word for so many reasons: as a personal identifier, and for its political and academic uses." Rainbow Alliance decided to hold this academic panel, led by sociology and anthropology teaching fellow Ron Nerio, English Professor Anne Hoffman, women's studies Associate Professor Fawzia Mustafa, theology Associate Professor Ben Dunning and modern language and literatures Professor Arnaldo Cruz-Malavé. Their goal was to, as Drolet said, "connect Rainbow Alliance to those deep academic roots, and build relations between students and faculty."
The faculty panelists shared their opinion on the word and its use, specifically in the classroom. Nerio said, "Sometimes class is the first time people have discussed sexual orientation," and that sometimes the word receives bad reactions. Dunning said, "The problem isn't that the term 'queer' is offensive, it's that it's scary… It makes a lot of people nervous."
Rainbow Alliance has been working to educate others on the term "queer" as a self-identifier. As Rainbow Alliance's secretary, Thomas Welch, FCLC '15, said, "Not enough people are educated on the word." He feels that many people write off the term as not applicable to them: "They think the push is a just a gay thing, but people don't realize the word is meant to encompass many different identities."
For many in Rainbow Alliance, educating others on the power of the word "queer" is very important. Jackie Mosteller, FCLC '14, said, "I think it's important to have campaigns like these that educate the general public…" She also says it's important to have this discussion now, even though some people may find it offensive. She said, "Using the argument that it is offensive is invalid, because if we kept waiting until people aren't scared, nothing would ever get done."
While Rainbow Alliance is pushing to allow use of the word "queer" in FCLC student activities, the club has experienced resistance. The club has tried to speak to Student Affairs about using the word, and Rainbow Alliance members say they will work to, as Mosteller said, lessen "the fear with the word 'queer.'"
Rainbow Alliance has many goals that came out of the academic panel. Drolet said in the future he would like to see a Queer Theory, Gender and Sexuality or Queer Studies course, the continued challenge of "heteronormativity" in the classroom, and to have student affairs become involved with faculty in the discussion of "queer" on campus.
As part of the club's efforts to foster awareness of the word on April 3, Rainbow Alliance held their third "Q the Spotlight," which consisted of musical performances by Fordham students Lauren Giangrasso, FCLC '15, Claire Lorenzová, FCRH '13, and Megan Lang, FCLC '13.
Lorenzová said, "I look forward to coming down to Lincoln Center for Tuesday night Rainbow meetings every week. The club fosters a welcoming, safe and supportive environment to talk about LGBT issues… but really we can talk about whatever is on our minds." She said she was honored to play at "Q the Spotlight," and said, "Events like 'Q the Spotlight' are crucial to this community bond we have because they're fantastic opportunities to bring everyone closer together, and of course to showcase how talented our club members are!"