Cheap Dates That Don't Require a Cafeteria Swipe
Love makes you do crazy things, but going broke on a date in New York City doesn't have to be one of them. Around here, dinner and a movie can cost as much as a hardcover business textbook, and the date will probably be just as boring. For a fun and memorable rendezvous, get creative, whether you're trying to impress your beloved, your soon-to-be beloved or that cute, lanky guy in your class that makes you swoon (what, you too? Jeez, back off). If all goes well, you can put the money you saved toward paying off Fordham's overnight guest fines, if you hear what I'm saying. Here are some affordable date ideas that are sure to impress, unless this person is a gold-digger. In that case: you're welcome.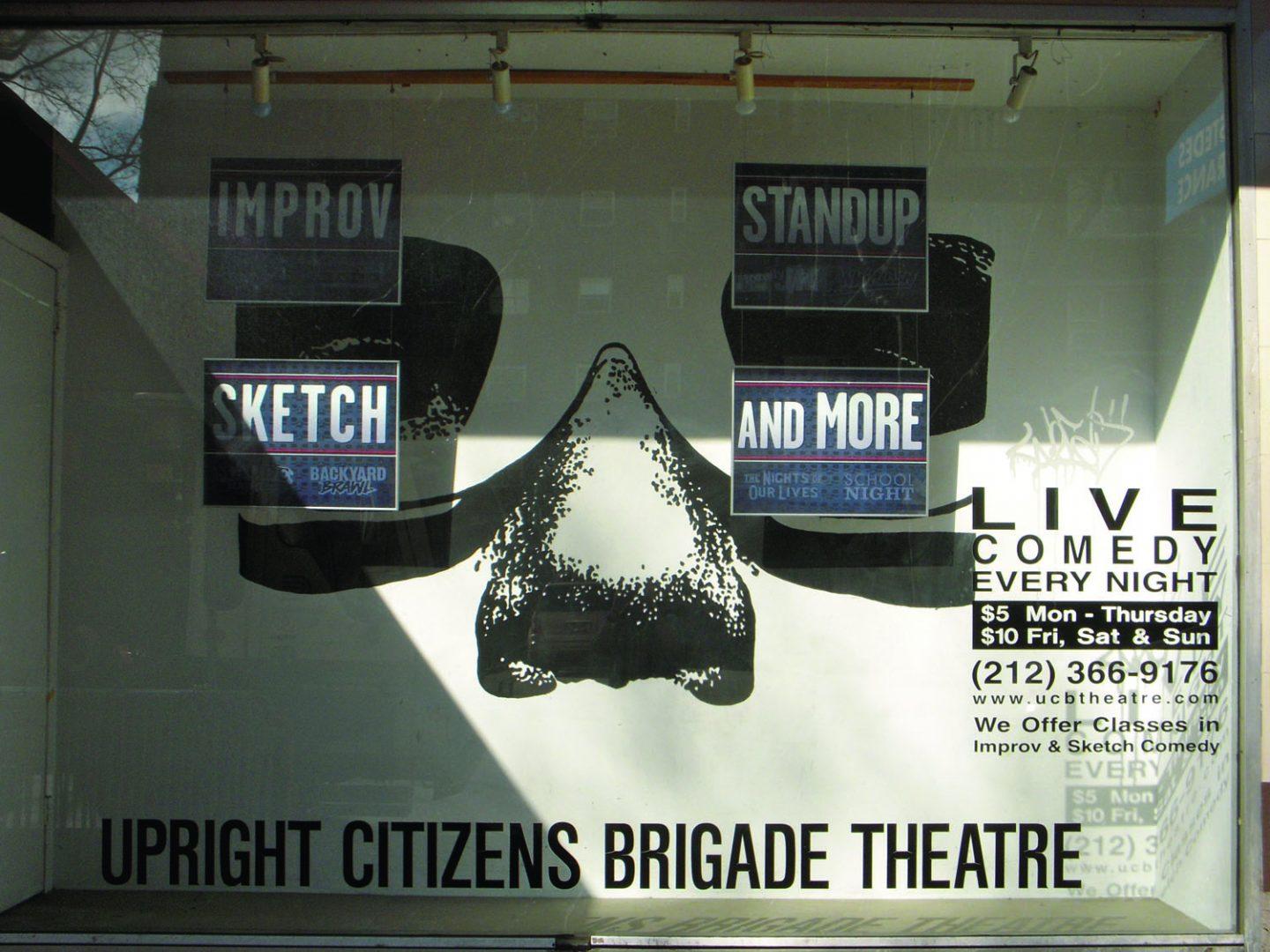 Upright Citizens Brigade Theater
307 W. 26th St.
Take in a bit of comedic theater at the UCB or UCB East (153 E. 3rd St.), offering improv and stand-up shows for around $5 to $10 a person. They feature pretty well-known comedians (fun fact: Amy Poehler's career started right here), so you won't have to cringe through one awkward open-mic victim after another. I highly recommend their monthly show, "Nights of Our Lives".
If you really like him/her: They sell wine (in a can!) for $6 a pop.  View 307 W 26th St in a larger map.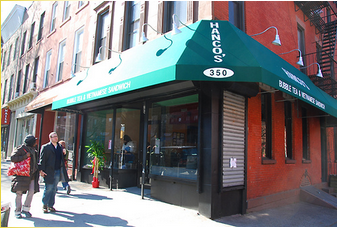 Hanco's
350 7th Ave.
Impress your date by going someplace far away and exotic…like Brooklyn. The crowded F-train gives you an excuse to get uncomfortably close to your date, among all the other strangers, and hey, at least it's not in Queens. Hanco's makes amazing, no-frills Vietnamese Sandwiches with prices to match ($5.75 each). Their menu offers a variety of options from the classic Banh Mi with pork to the more tame, albeit delicious, chicken version. Also, skip the tic-tacs, nothing is sexier than Sriracha breath.
If you really like him/her: Spring for the bubble tea at $4 each.  View 307 W 26th St in a larger map.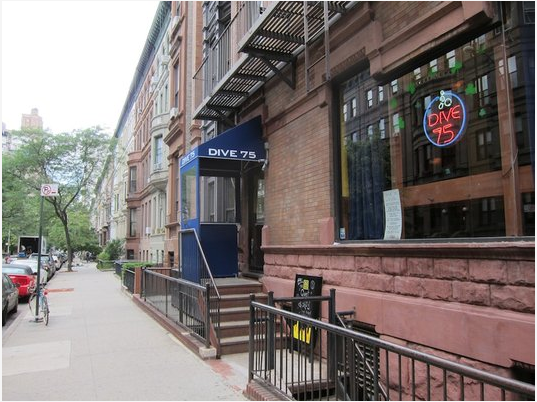 Dive 75
101 W. 75th St.
Of all the dive bars near Fordham, Dive 75 has earned mention because of their huge collection of board games, comfy couches and abundance of candy dishes. It's a perfect place for a date because it's never too crowded and it encourages a bit of friendly competition.. Take your date out for happy hour (Monday – Thursday, 5 p.m. to 7 p.m.; Friday 3 p.m. – 7 p.m.) and you get two-for-one deals during your Scrabble showdown. Don't forget your dictionary, lest your date is an idiot and hasn't heard of the word jehu.
If you really like him/her: Nothing says "I find you sexy yet respectable" quite like a single malt scotch for $6.  View 307 W 26th St. in a larger map.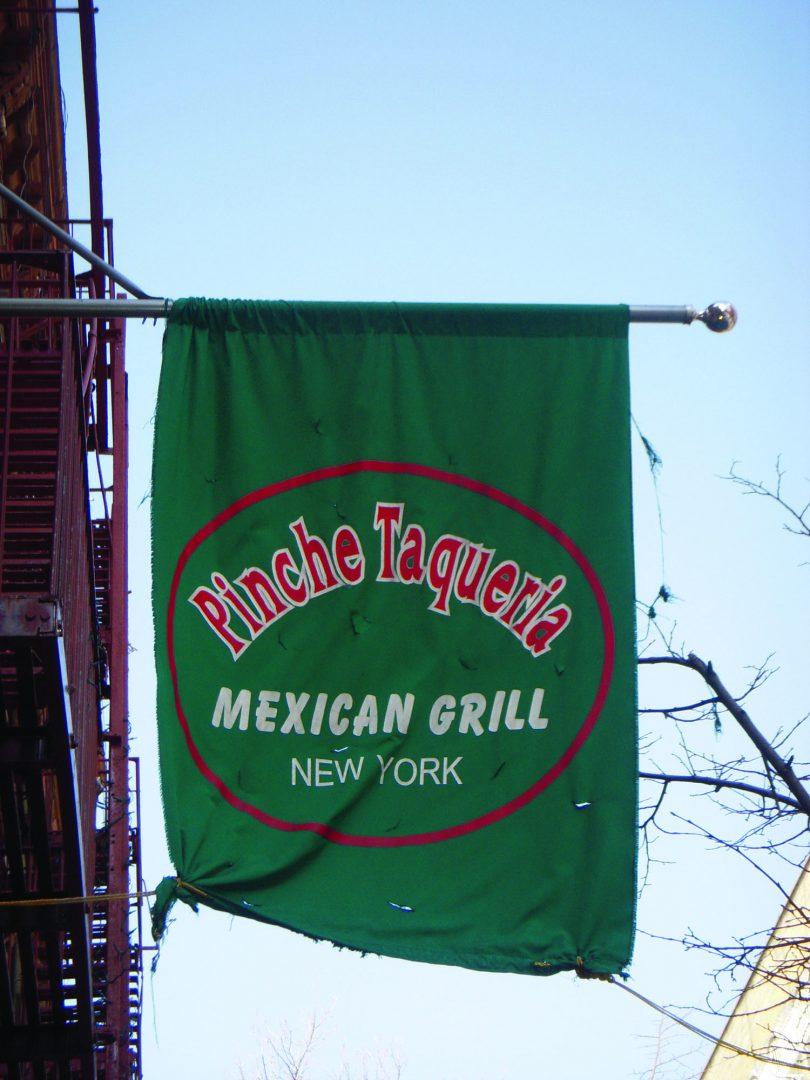 Pinche Tacqueria
333 Lafayette St.
Pinche's is cheap, fast and delicious.  On a warm night, the outdoor seating makes it an ideal date spot. Their delicious tacos (starting at $2.95) are evocative of any good relationship: spicy, satisfying and sometimes a little bit messy. If you and you're beau are getting serious, order the Elote (spicy/cheesy corn on the cob), only recommended for couples well past food-in-teeth embarrassment.
If you really like him/her: Ask for two straws with your order of sweet Horchata (cinnamon rice milk) for $2.75.  View 333 Lafayette St in a larger map.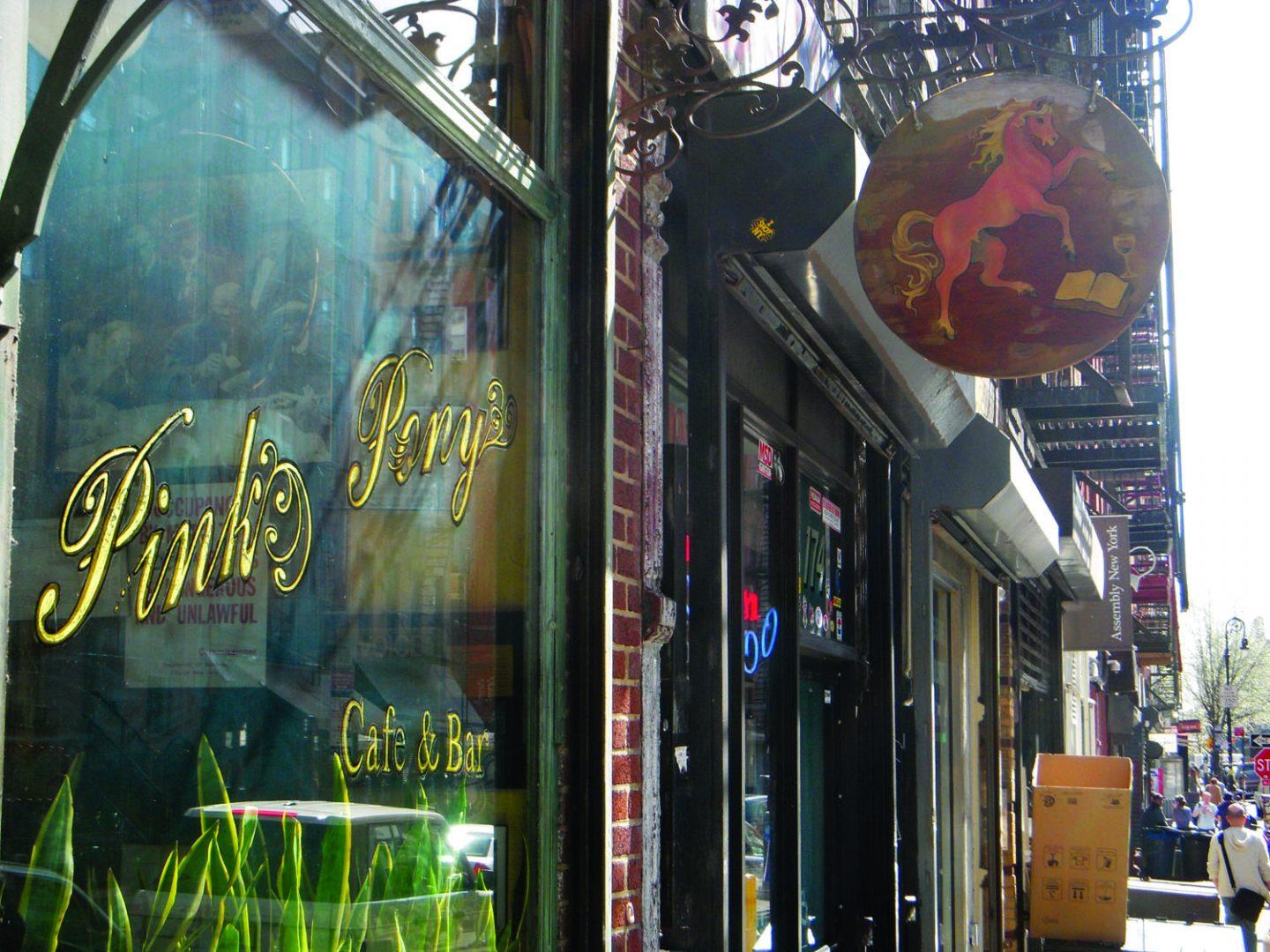 The Pink Pony Café Litteraire and Cine Club
176 Ludlow St.
This little French café offers free movie screenings (check their schedule online for dates). Entrees are reasonably priced if you consider how much you're saving on movie tickets, but for a truly cheap date, stop in for a late-night snack and feed each other frites ($4).
If you really like him/her: Order something unpronounceable in your best broken French. The more you stutter the more sympathy points you'll receive from your date!  View 176 Ludlow St in a larger map.
The Morgan Library
225 Madison Ave.
Museums are perfect for a little cerebral intercourse, but the Met is an obvious choice. The Morgan Library is a perfect combination of ancient book smell and modern museum. They always have a few exciting exhibits on show in addition to their historical library collection. It's free on Fridays after 7, so you can afford to grab some refreshing apple cider in the Morgan family's original dining room.
If you really, really like him/her: Their menu offers libations referenced from the pages of Vonnegut, Dickens, and Hemingway at the high-roller price of $12 each. View 225 Madison Ave in a larger map.