Searching for Big Screen Stardom in New York City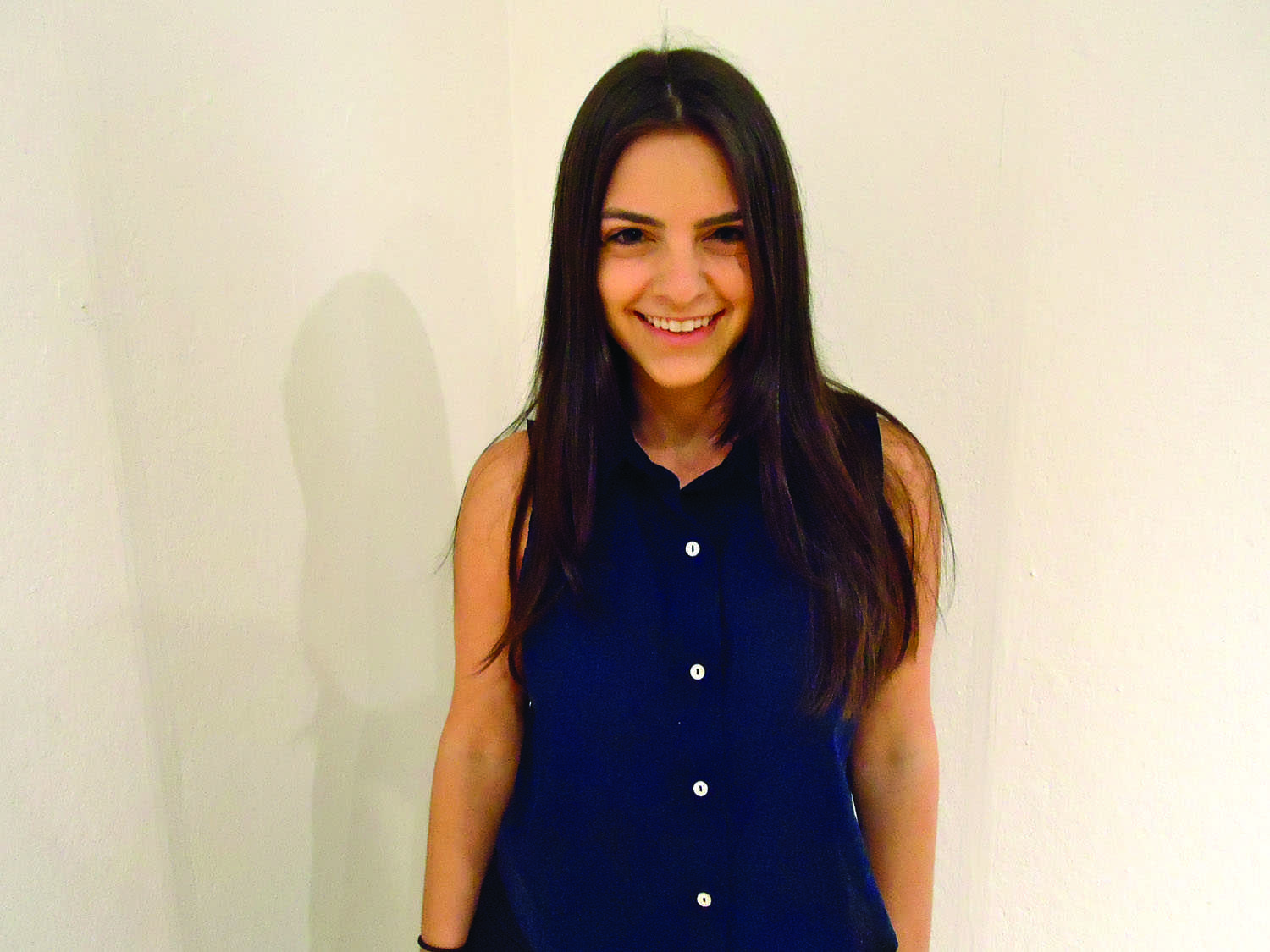 For many people, the prospect of acting in a film is a distant fantasy or pipedream. For the dedicated students at Fordham College at Lincoln Center (FCLC), it may be a legitimate goal for the future. Sara Kapner, FCLC '12, has managed to turn her aspirations of appearing on the silver screen into a reality.
Kapner appeared in the independent film "A Little Help," which received a limited release last summer. Starring Jenna Fischer and Chris O'Donnell, the film gave Kapner the opportunity to work alongside established talents.
"Working with seasoned actors was both nerve-racking and thrilling," Kapner said. "I was definitely a little out of my comfort zone, but once we started shooting, it was a blast."
Although Kapner does not study acting as part of her undergraduate education at Fordham (she is a communication and media studies major with a minor in Spanish), she has had a passion for acting since she was very young.
"When I was nine or 10, I went to a musical theatre class on Long Island where I grew up. I was just taking it for fun with my friend, but the woman who ran the program thought I should start doing it professionally," Kapner said. "I loved it, and my parents were on board, so then I started auditioning."
Upon entering college, Kapner decided to scale back her acting career in order to devote more time to her studies, only giving thought to projects with real potential. "When I went to college, I decided with my old agent that I would only hand-pick the scripts," Kapner said. "So I decided that I would only audition for scripts that were Broadway, off-Broadway, movies and television."
"A Little Help" was one of the projects that happened to come her way. Upon receiving the character breakdown of the role she would be auditioning for, she knew it would fit right in with the characters she had portrayed in the past. "Basically, I'm good at playing 'the brat,'" Kapner said. "My characters always have some edge. I've never been the sweet ingénue. So when I first read the role, I thought, 'That's me!'"
The process of Kapner getting the part lasted only about three weeks, but was thorough, involving a series of callbacks with the producers and eventually the director. "I figured I didn't get the part," Kapner said. "But a week later, I was walking down Fifth Avenue and 45th Street, and I got a call from my agent telling me I got the part. I was so excited and energized, I walked all the way home to 95th Street." The film went into production in May 2010, just as Kapner's sophomore year was ending.
"I had to go to the readthrough late because I had a final," Kapner said. "So when I got there, Jenna Fischer was in the middle of this really emotional scene. It was definitely nerve-wracking sitting around a table of famous people and rich people who are investing in the movie."
The five-week shooting schedule proved grueling and rigorous. "The hours were insane," Kapner said. "I didn't get a lot of sleep, because we would shoot all night. There are very strict rules where you can only shoot for so long at a time, so we had to work very fast."
The experience on the film also gave Kapner, whose background in acting was on the stage, a chance to find out what it's like to act in the medium of movies.
"In theatre, you have an audience and you know what they are going to respond to," Kapner said. "But with film, it's like a little bubble, there's no real outside opinion. We thought we were hilarious, but who knows what the world thinks."
Kapner has continued cultivating her acting career alongside her education at Fordham, and upon graduation plans to go at it full force. "A big reason why I chose to come to Fordham was because it's smack in the middle of the city and I could make it to auditions easily," Kapner said. "It still was hard to split my focus, so I'm excited to put all my effort into acting again."