Helicopter Parents Hovering at a Distance from FCLC
Unlike Other College Kids, LC Students Keep Their Parents in the Background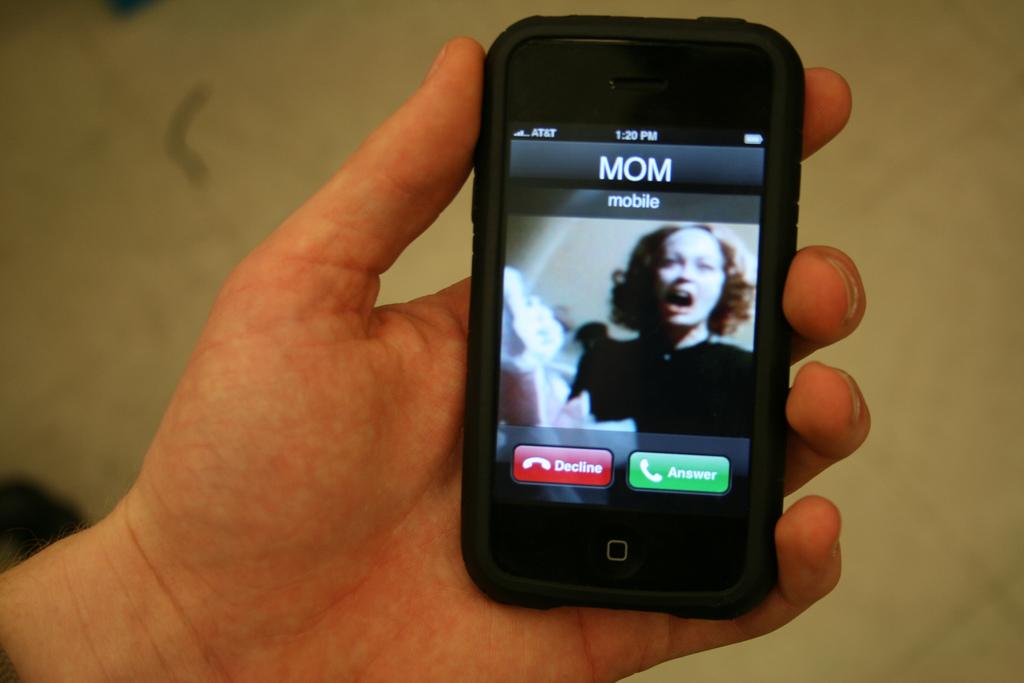 Published: December 13, 2007
Transitioning into college life can be a rough time, often making parents a resource to run to with the problems and woes students may be experiencing.
Charlotte Coleman, Fordham College at Lincoln Center (FCLC) '11, was one such student, complaining to her mom and hoping for not only support, but also resolutions to the problems she had upon arriving at Fordham. "There was a period of time when I was just not happy with my college experience. During Parents' Weekend, my mom and I met with my academic advisor to figure out how I could get more out of Fordham," Coleman said.
Since then, however, Coleman has adjusted, and though she talks to her mom often, Coleman feels her mother isn't trying to control her life.
In fact, while intervention from mom may seem foreign to some, according to the National Survey of Student Enlargement (NSSE), college students have become increasingly reliant on their families in recent years, and unlike in the past, reliance is no longer limited to finances and moral support.
Helicopter parents, as this unique breed of very involved moms and dads have been nicknamed, have managed to swoop in on everything from academics to roommate conflicts, all in the name of helping their babies adjust to grown-up life.  Rather than addressing the problem directly, the survey found that students tend to rely on their parents to fix an issue.
George Kuh, who conducted the NSSE survey, claims that the rise in the visibility of helicopter parents is partially due to the new means of communication available on college campuses, such as cell phones and the Internet, which simply weren't available even as little as 10 years ago. Kuh further states that this issue has two distinct sides.
On the upside, students who frequently see or talk to their parents tend to be more involved in activities on campus. On the other hand, however, these same students tend to have a lower grade point average than those who are given more independence and the permission to make their own choices and mistakes.
The survey found that 70 percent of the students surveyed speak to their parents "very often," though researchers did not define the exact frequency of student-parent contact.  Furthermore, the trend has not infiltrated all college campuses, with Fordham College Lincoln Center (FCLC) being one of the schools that seems to be only mildly affected.
Nina Bova, FCLC '10, and Matt Conlin, FCLC '09, both talk to their parents about three times a week, while Erica Barrow, FCLC '08, who is currently studying abroad in Barcelona, admits she talks to her parents once a day. All three, however, say their parents do not intervene directly.
Bova said that her parents definitely have expectations but are more encouraging than demanding. "They have definitely pressured me about grad school, going abroad, getting a job after college, my future—but not in a bad way," Bova said.
In fact, though FCLC students tend to communicate with their parents on a regular basis, they don't find themselves acting as marionettes in their parents' hands.
"If they know I am enjoying something, they encourage me to keep at it, and if I am not, they suggest I drop it. In the end, though, the decision is always up to me," Patrick McDonough, FCLC  '11 said.
Jeremiah Hernandez, FCLC '08, said that his parents are supportive and want him to succeed, but they don't get directly involved in his endeavors at Fordham. "My parents listen to me rant and do nothing about it—maybe for the better. They know I can handle things by myself. I'm in college, baby!" Hernandez said.
Morgan Gould, FCLC '08, reiterated his point, and said that she chose her major on her own. "They just want me to choose the path that is best for me," she said when asked if there were any expectations placed upon her in terms of her plans after graduation.
FCLC certainly seems to be an exception to the NSSE statistics, as most parents are far from qualifying for the Helicopter Awards. Meanwhile, students across the board appreciate this non-invasive behavior as their families listen to their problems but continually encourage them to act on their own accord.
"[My parents] are very supportive in everything I do.  They kind of rock.  Jealous?" Joseph Martinez, FCLC '11 joked.
Whether it's the result of having so many opportunities at their doorstep or their own willingness to take life by the reins, the independent spirit of the FCLC student lives on, striking a harmonious balance between seeking advice from parents and coming to their own conclusions regarding a future that is ultimately theirs.