Jaunita John Sings Her Way Toward YouTube Stardom
In less than a month, Jaunita John, Fordham College at Lincoln Center (FCLC) '13 has accumulated 100,000 YouTube views of her video "'Nadia' – Shankar Tucker ft. Jaunita John." With all the sudden focus on her video John is simply shocked by the attention she has received for her singing. "I just have to say I am taken aback by all of it," she said of her recent musical collaboration with Shankar Tucker, a clarinetist and who specializes in fusions of Indian classical music and Jazz.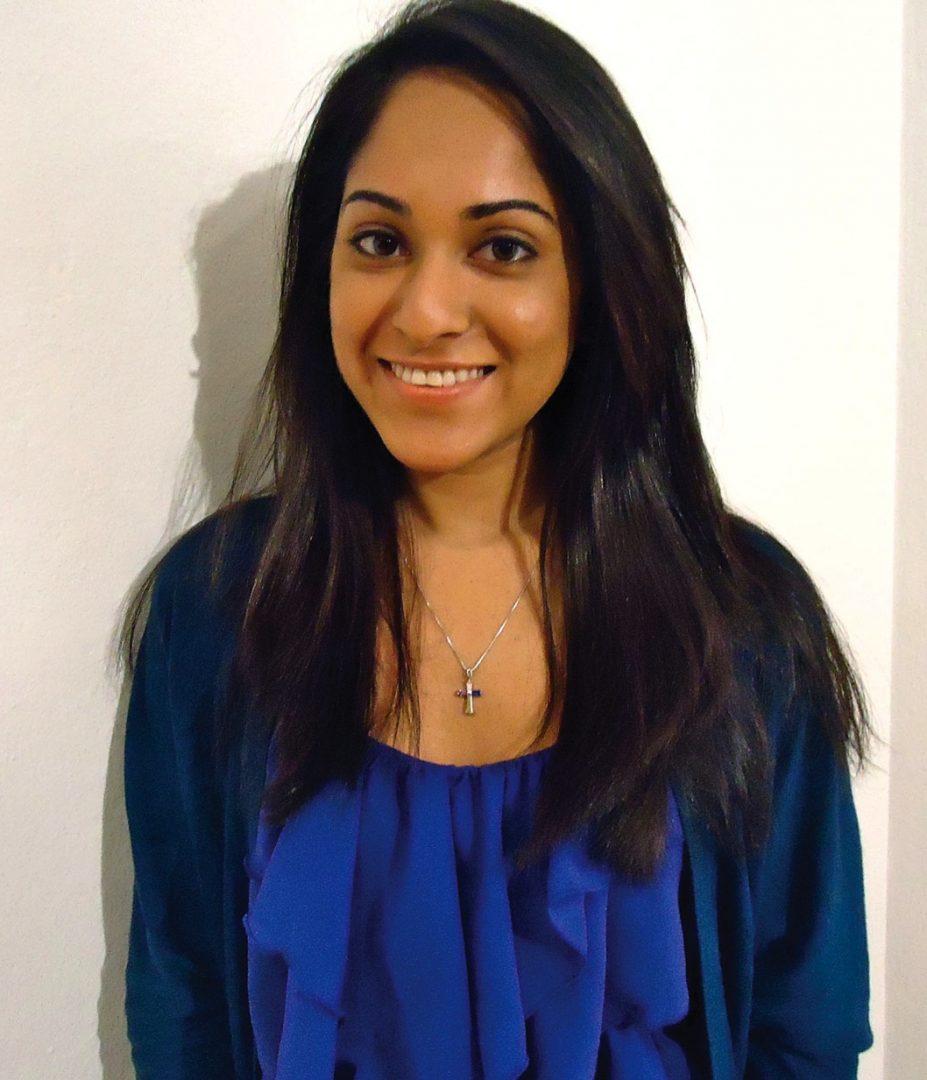 "I had been listening to this guy [Shankar Tucker] music for about a year and I loved his stuff, so I just decided I would try to contact him," John said. "I didn't expect a response or anything because he has had millions of views, but he e-mailed me back saying "I would really like to work with you." Posted on Feb. 8, John's collaboration with Tucker on the video has received over 200 comments, with seemingly unanimous praise for John's voice; "The voice is so clear and pristine," "what a mesmerizing voice!" and "seasoned voice at such a young age!" are just samplings of the comments John has received.  When asked about comments like these, John responded with humility. "I have to say, to be honest, I am really humbled by this whole experience. I didn't know how to take such positive compliments. I still don't know how to take it in.  I am just so thankful for all these nice comments," John said.
The music from the video, which incorporates John's singing and Tucker's clarinet skills, is an example of Hindustani classical music, originating in northern India. "The style I have been trained in is a south Indian singing called Carnatic singing," John said. "I just wanted to try something new."
Her training in Carnatic singing began at the age of 4, when her parents, prompted by John's love of singing aloud and popular Indian music, signed her up for lessons.  "They sent me to classes. I loved it and the teacher liked me. We clicked," John says of her teacher, Saavitri Ramanand, president of Mukthambar Fine Arts Inc. "I go back on weekends to take classes and learn. I also take Indian dance lessons back with my teacher as well," John said.
"There were a lot of community competitions that my teacher sent me for when I was little. I was competing with kids my own age, singing the basic Carnatic music songs.  And I guess I ended up with a couple of prizes, which was nice," John said. After completing her Carnatic singing program when she was 13, John has focused more on community performances. "I have been in the Metropolitan Youth Orchestra, the Children's Chorus, and the Youth Choir in high school and middle school. We just performed at different places; performing at Carnegie Hall was a great experience. I was singing with a huge group of people and we were singing classical music. It was really fun; I love English classical music," John recalls.
In addition to English classical music and Carnatic singing, John has also been trained in opera, jazz and Broadway-style singing. While no longer competing, John still performs in many of her vocal styles.
With a double major in political science and music, John has many options for the future. "Maybe in the future I'd teach private lessons, and I'd love to keep performing, but at this time, I have no idea."
For the time being, John is very happy that her YouTube video is being recognized and she's looking forward to working with Tucker. "I would love to [collaborate with him again]. I know he is busy and I know he likes to try out new artists so I'm not sure if that would be possible. But in the future, that would be great, or I would keep looking for new things to try." In any case, keep your eyes on YouTube for John's inevitable return.