Cellar Door Game Show Gets in Students' Heads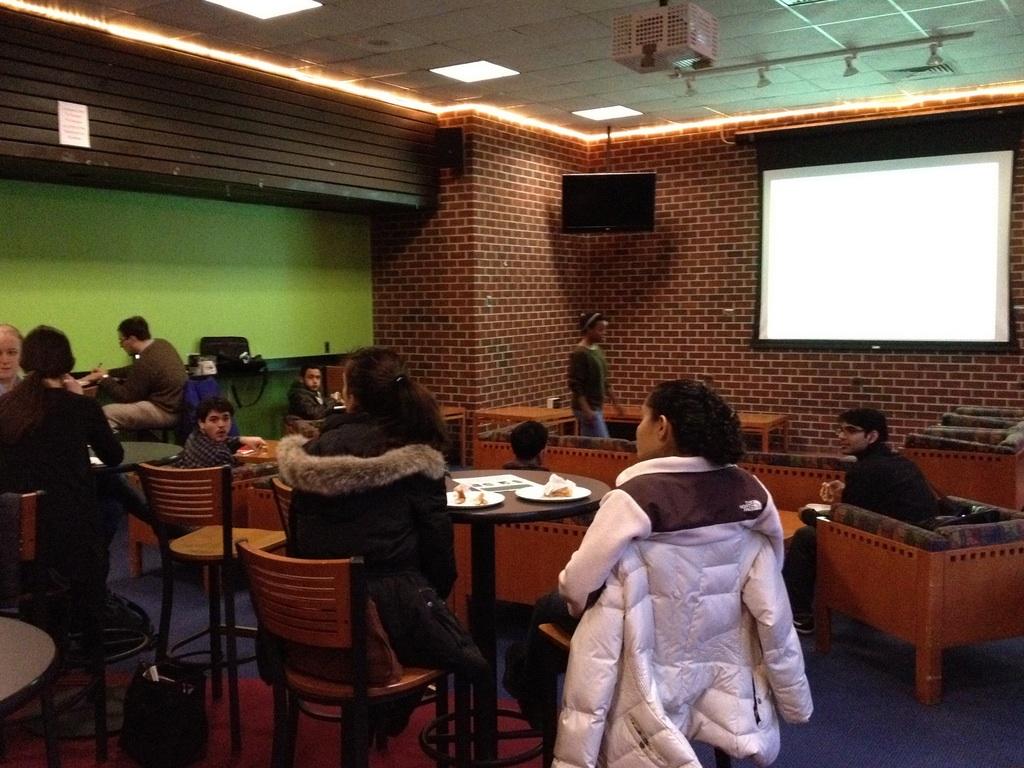 Fordham College at Lincoln Center (FCLC)'s Psychology Association held "The Cellar Door Game Show" on Thursday, March 1, at 5:30 p.m. in the Student Lounge. This was a psychology question-based game with pizza, refreshments and three $25 gift card prize opportunities. The game was organized by the association's vice president, Jake Kaufman, FCLC '12, with the collaboration of its president, Catherine Doran, FCLC '12, and secretary, Kamil Lowe, FCLC '13.
As advertised on the game show's Facebook event page, all Fordham students were invited as contestants and audience members of the event to learn fun facts about Freud and other psychology-related facts, in addition to finding out why the association gave the game show its name to begin with. Apparently, "the cellar door" is argued to be the most harmonious set of words in the English language. The name was Jake Kaufman's idea and it was intended to be one of the many interesting psychology facts of the game show.
The competition involved three rounds with three contestants in each. The winner of each round won a gift card to Starbucks, Urban Outfitters or Best Buy. When asked what brought her attention to the event, winner of the first round Rebecca Lamorte, FCLC '13, said, "I saw the signs around school and it sounded interesting, and I wanted to see if I could get a gift card." Several pizza pies and refreshments vanished within the first few minutes of the game as well.
The game consisted of questions such as "Which neurotransmitter is not associated with pleasure?" or "Guess this psychological disorder…" Theatre major Meaghan McLeod, FCLC '15, acted the answer out for the contestants to take a guess. When asked what brought her to participate in the event she responded, "Jake sent out a request calling actors to help out. I was interested and here I am."
Doran explained that the incentive of holding "The Cellar Door Game Show" was to "promote the club and have a fun and interactive experience." She added that she was happy with the turnout taking into consideration that during her freshman year, the association was not well known among Fordham students. She also said she would like to hold the event again in the future because "it seemed like people had fun and people who aren't psych majors learned some interesting facts."
Kaufman said the idea was "very spontaneous." He joked, "I decided I should exercise my authority in some way." He described the components of the organizing process, stating that it involved talking to theatre majors to find a voluntary actor or actress, contacting students and brainstorming questions. "It was fun. People laughed, people got prizes… If possible, I think it was good enough to do it again," Kaufman said.