Weary of the Met and MoMA? Try the Noguchi Museum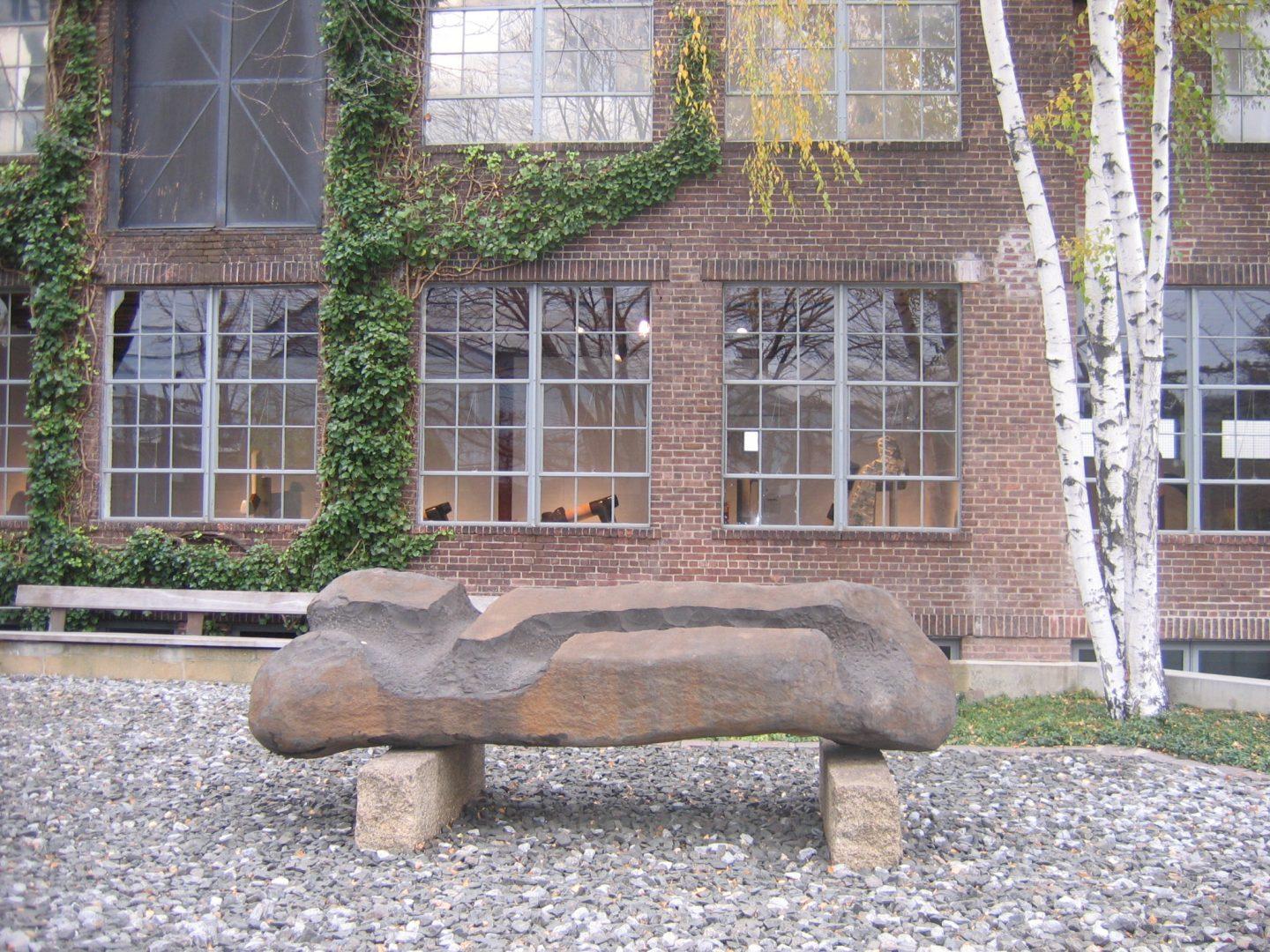 Published: December 13, 2007
Most people think of "The City" as the borough of Manhattan, but there's another city worth mentioning just a stone's throw over the East River. Not only does Long Island City, Queens, have a captivating view of the Manhattan skyline, but it is also in the process of establishing itself as a center for art and culture. One of its fixtures, the Noguchi Museum, is home to beautiful art sculptures that make it an alluring place to visit.
The Noguchi Museum, which has 13 galleries and an outdoor garden, is located at 901 33rd Road at Vernon Blvd. Just one block from the East River, the museum offers intricate designs that are worth taking the N train for. Open Wednesday to Sunday, this quaint museum costs only $5 for students with a valid ID and is free every first Friday of the month.
Progenitor Isamu Noguchi was a Japanese sculptor and artist who turned a former factory into a space where he could keep a collection of his works. That space later became the museum it is today. Noguchi's works mainly consist of stone, metal, wood and clay, ranging from designs of a man being lynched to images of lightning bolts. To the naked eye, some of Noguchi's sculptures might appear to be randomly made, but each has an interesting design that makes the interpretation of the art exciting. His sculptures come from the modern art movement and the abstract constructions are what make his works so unique.
The Akari Light Sculptures created by Noguchi are beautiful because they capture the essence of light through the use of paper lanterns. These creations hang on a string from the ceiling or are propped on metal bars resembling a normal lamp on a table. Other household items such as coffee tables and chairs created by Noguchi are also on display. Replicas of the lanterns and furniture are for sale through the museum store.
The garden encircling the museum has some of his finest abstract granite sculptures—which you could find yourself studying as the leaves swirl around you in the wind. It's a peaceful atmosphere that is the perfect place to view some of Noguchi's works.
Don't rule out the Noguchi as a peaceful study spot either. The exhibit's straw mat floor and abstract aesthetic make it a nice alternative to a stale dorm lounge or a crowded Starbucks. And you certainly won't face many other distractions save for the sound of trickling water or the occasional fellow museum patron.
From now until May 28, 2008, the main exhibition at the museum will not only feature Noguchi's work, but that of his former friend, Isamu Kenmochi as well. Their most famous collaboration was of a woven bamboo chair, which has been re-created for the exhibition, since their original was never manufactured. The designs reflect the influence of western civilization on Japanese culture, since Noguchi spent most of his early life in America while Kenmochi was purely a Japanese industrialist.
Given the slew of over-trafficked museums in Manhattan, the Noguchi offers a chance to experience something new and innovative at the expense of only a quick train ride. It's a short trip that is definitely worth taking.