Turning a New Page For Young Writers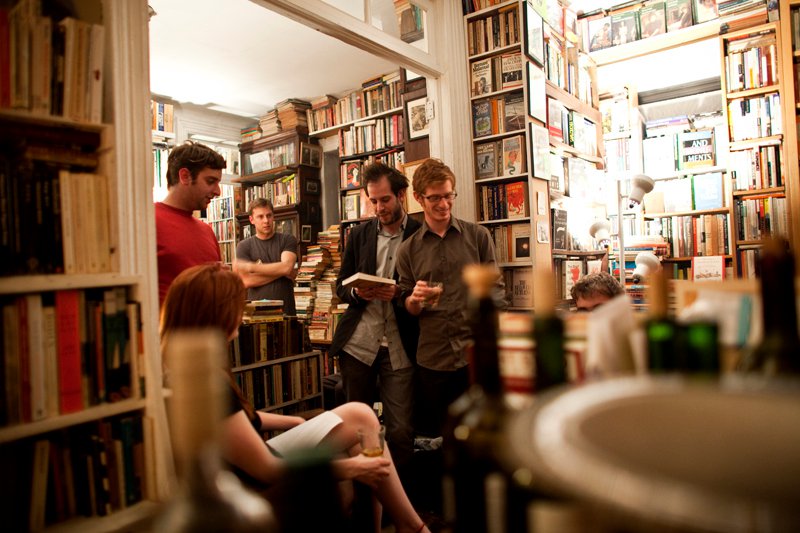 The popularity of blogging and the infinite amount of venues for sharing ideas online has made it easier than ever before for people to "publish" their writing.  Despite some obvious advantages, the overabundance of material is making it increasingly difficult to find new publications with well-written, informative and thought-provoking pieces.
A group of young intellectuals, most only a few years out of college have had trouble finding jobs in publishing. In turn, this young group of intellectuals have taken it upon themselves to create an outlet for exceptional written work and they call it The New Inquiry.  Formed three years ago by current Editor-in-Chief Rachel Rosenfelt and two friends, The New Inquiry is an online journal that publishes new, long-form, non-fiction essays and reviews on art, culture, film, literature, current events, controversies and more.
So what makes The New Inquiry stand out among the thousands of other online journals?  According to Willie Osterweil, film editor for The New Inquiry, it is the talented staff and the high quality of the content they create.  "We do get a fair amount of attention, but it's mostly because we get great writers," he said. "And because we get great writers, great writers want to write for us. We don't schmooze as much as some of the other publications.  What's most important to us is the writing."
The journal is also unique in that its book reviews are primarily on works from small and independent publishers.  "We like to support small practices as much as we can," Osterweil explained.  "By doing that, we support a lot of communities that don't otherwise get a lot of coverage."
The variety of topics covered by The New Inquiry is vast, ranging from a review of Hungarian novelist, László Krasznahorkai's book, "Satantango," to a commentary on Tim Tebow's recent media attention.
The pieces, written by intelligent, well-educated and opinionated young writers are insightful and witty, which is evident just by looking at the titles of past works.  A review of David Cronenberg's film "A Dangerous Method," for example, is titled "Keira Knightley's Vagina."  An essay about Facebook's new 'timeline' layout is called "You and Mark Aren't Friends."
The New Inquiry also functions as a salon where writers and thinkers can go to meet other young intellectuals to discuss ideas and perform readings.  Osterweil described it as "a space for intellectual dialogue and cultural criticism."
Like many online publications today, The New Inquiry was "just a Tumblr" when it began.  But it is making a name for itself, and was recently featured in an article in the New York Times.  Osterweil said, The New Inquiry is becoming recognized as a journal for good writers, and this recognition has helped writers get jobs at larger publications."
There is even more evidence of it's continuing success and acclaim.  The homepage features comments from renowned writers Jonathan Lethem, Todd Gitlin and Douglas Rushkoff, praising the journal.  Gitlin describes The New Inquiry as, "an elegant and quietly urgent canvass of critical honor and cultural intelligence."  Rushkoff's comment declares that it is "…not print's replacement, but very possibly its salvation."
Writers wishing to have their work published by The New Inquiry can submit pitches or already finished pieces to the "Submissions" section of the website.
Osterweil predicts that The New Inquiry will continue to evolve, and hopes that it can set the precedent for future online publications of its kind.
"Even though print is dying, people aren't stopping reading or thinking or writing," he said.  "I think that new opportunities are going to look different and I think some of them will look more like The New Inquiry."