New York's Underground Music Scene Loses a Haven
Located just a block away from Brooklyn's waterfront, Monster Island has been a haven for New York's underground music and art scene for the past seven years. However, starting in November, this collection of performance spaces, studios and a surf shop will be razed to allow for new development.  While it is still unconfirmed what will be constructed on the land, followers of the underground music and art scene have lost a popular destination.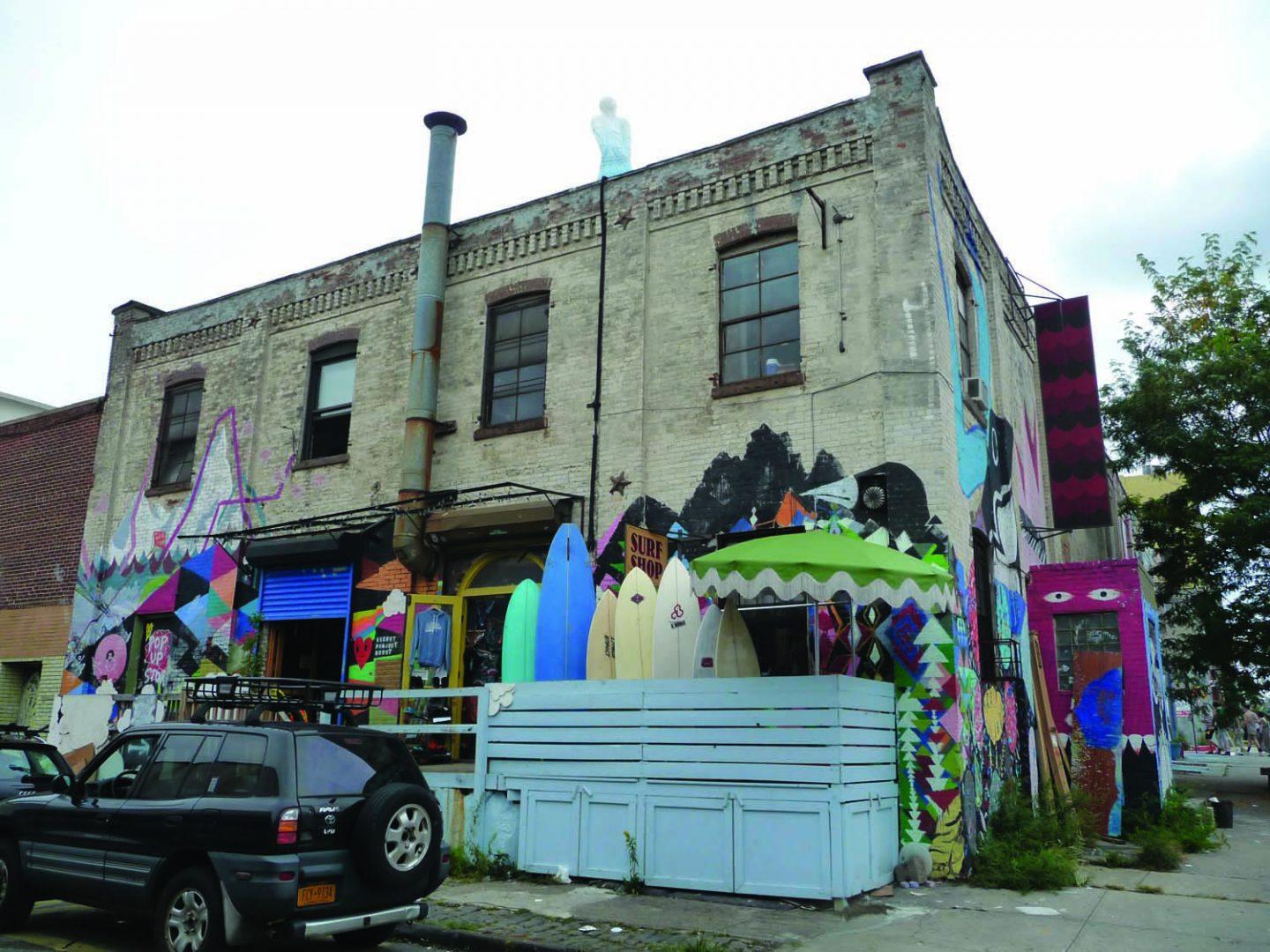 While gentrification and legal issues often force underground venues to shut their doors, New York City remains a thriving center for music and art. Those saddened by the news still have many opportunities to hear music that has yet to make its impact on the world at large. As an alternative to Monster Island, try heading to one of these other venues to get a taste of New York City's thriving underground music scene.
285 Kent
A few blocks south of the former Monster Island and directly across from the Domino Sugar processing plant is 285 Kent— conveniently named for its street address on Kent Avenue. Many popular indie bands often make stops at this warehouse venue (Screaming Females and Thee Oh Sees will be playing in November), but the majority of performances are by new bands from the city and elsewhere that are just beginning to make a name for themselves. Shows here will rarely cost more than $10, and the venue has a very laid back vibe, making it a great place to come for a show, even if the bands are unfamiliar.
More info: 285 Kent Ave., Brooklyn (Take the L to Bedford, then walk southeast towards the waterfront)
The Bitter End
This small rock club on Bleeker Street has been around long enough to earn a veritable place in music history. Since opening in 1961, many musicians, including Neil Young, Bob Dylan and Curtis Mayfield, have played at The Bitter End on their way to greater success. Shows still happen here every night, and its Manhattan location makes it only a short subway ride away from campus.
More info: 47 Bleeker St. (Take the A, B, C or D to W. 4th Street, and head south to Bleeker Street)
www.thebitterend.com
Shea Stadium
No, this is not the former Queens ballpark where the Mets played. However, there is a definite Mets theme to this warehouse venue and recording studio which features a large Mets logo on one wall and graphic of the stadium's seating chart at the top of their blog page. Shea Stadium is dedicated to documenting the live performances they put on, and consequently their website has an extensive collection of live recordings from past shows. Though their online catalog allows them to bring live music to the listener, it is far more rewarding to make the trip to Brooklyn and see the performances in person.
More info:
(20 Meadow St., Brooklyn. Take the L to Grand Street, walk east. Venue is between Waterbury and Bogart)
http://liveatsheastadium.com
Zebulon Café Concert
For those who love music of any style, there is no better place to stop in Brooklyn than Zebulon. Shows happen here every night ranging from jazz to disco to Middle Eastern music and everything in between. Not to mention that many shows here are free and there is no drink minimum, so you need not empty your wallet to listen to live music. The laid-back vibe and Parisian atmosphere combined with the opportunity to hear great live music make Zebulon a great spot any night of the week.
More info: 258 Wythe Ave., Brooklyn (Take the L to Bedford, then walk southwest)
Zebuloncafeconcet.com

View Zebulon LLC in a larger map