Fashion's Night Out Favorites of 2011
A look at one of the most anticipated nights in New York City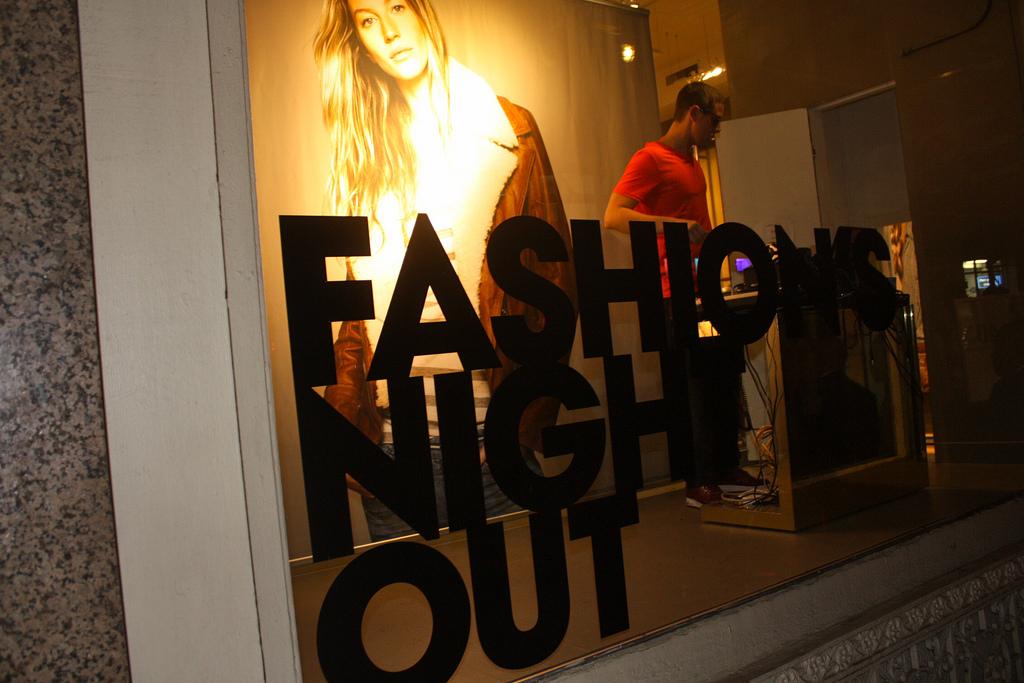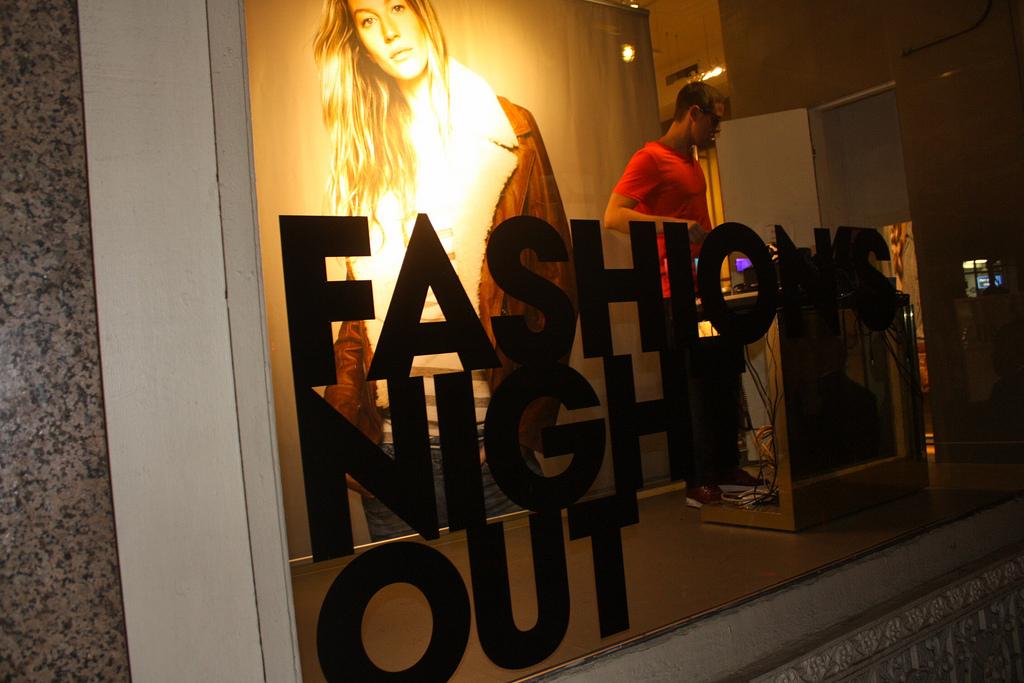 There's nothing like New York City during Christmas time…except for New York City during Spring Fashion Week.  The white Mercedes-Benz tents at Lincoln Center, fashionista-flooded streets, and exclusive events blaring music until the crack of dawn, all lend a hand in transforming Manhattan into a fashion free-for-all, making Fashion Week a largely anticipated event among many FCLC students— both fashion-followers and not.
Fashion Week happens twice a year—once in February and once in September—but with the start of a new semester and the crisp autumn air slowly replacing the summer heat, September's Spring Fashion Week is definitely the more celebrated amongst fashion-savvy students, who eagerly await to find out which of this season's trends they will add to their winter wardrobes.  From September 8 to the 13, some of the biggest names in fashion, along with eager up-and-coming designers, showcase their latest collections at the white tents (which can be seen from many McMahon Hall apartments), as well as at various venues throughout the city such as Milk Studios and the Metropolitan Pavilion, both in Chelsea.  Everyone's heard of the front-runners like Michael Kors and Ralph Lauren, but Fashion Week is also a chance for the next generation of fashion royalty to be discovered.  Runway shows, store openings, product launches, and after-parties take place all over NYC, leaving plenty of opportunities for students to explore..
So with an entire week devoted to fashion fun, which of the eight days do New York City residents get most excited about?  Fashion's Night Out (FNO).  On the first night of New York Spring Fashion Week, stores around the city open their doors to the public until 10 or 11pm, and host celebrity appearances, musical performances, treats, sales, and giveaways.  Popular shopping spots, most notably Fifth Avenue and Soho, become filled shoulder-to-shoulder with celebs, models, designers, stylists, photographers, journalists, and anybody wanting to get a taste of the Fashion Week frenzy.  Even if you aren't a fashion fan, you'll appreciate the free champagne and celebrity sightings—it's kind of like trick-or-treating, but for booze, breadsticks, and if you're lucky, gift cards, t-shirts, and even haircuts.  New York natives can attest: this is one of the only times tourists seem to dissipate, and New Yorkers are the ones occupying the typically tourist-friendly shopping areas.  There's something for everyone, and with Sept. 8 being only the third annual FNO, this event is proving to get better and better every year.  I hit up Fifth Avenue and Soho for this year's FNO and can definitely say this was the best one yet.  Here are my top 5 favorite hotspots for FNO 2011:
ARITZIA, 524 Broadway, Soho
This Canadian clothing store opened a flagship in the heart of Soho just this summer.  Why is it my number one favorite FNO spot for 2011?  I walked in and an overwhelmed sales associate grabbed my hand and branded me with a bright pink stamp that said "Aritzia."  Minutes later an announcer with slicked back hair and a snazzy bowtie pulled me in front of a crowd and told me to spin a wheel.  The wheel stopped on "Wilfred" (one of the brands they carry) and I was instantly whisked away into a back room where they took my photo in front of a step-and-repeat (one of those backdrops covered in logos that you see on Red Carpets), and handed me a $100 gift card.
MICHAEL KORS, 610 Fifth Ave
As I pushed through the crowds on 49th St and Fifth Ave, I recognized a familiar voice—one that I've heard on reality show and design competition, "Project Runway," many times before.  It was Michael Kors.  To celebrate the opening of his newest NYC store, located just an avenue away from Rockefeller Center, Kors welcomed the Radio City Rockettes to the small stage in front of the store, and stood in the middle as the girls performed their legendary kick line to Sinatra's "New York, New York".  There's nothing I love more than New York City pride, and this FNO hotspot certainly captured the essence of why New York is the greatest city in the world.
Fossil, 689 Fifth Ave
Although I was admittedly skeptical at first, the loud music and huge cluster of people spewing from the front door of Fossil sparked my curiosity and I wandered in.  To my surprise, it was actually one of the best giveaway spots of the night.  There were buckets of ice-cold sodas and bottled water, along with the freshest, tastiest bakery treats I have ever had—brownies, chocolate chip cookies, you name it.  Everything was unlimited, delicious, and free.  Associates were also giving out a ton of freebies (but only if you showed them your favorite dance move).
ZARA, 530 Fifth Ave
Free breadsticks on your way in, a free champagne bar upstairs, and a super-stylish crowd.  What more could you ask for?  The DJ was set up at the entrance and happily handed me his business card: a blue and red piece of plastic the size of my thumb.  It turns out Gen Art, a national organization for emerging talent in the arts and entertainment, named him 2011 DJ of the Year, and he's been featured in New York Magazine, Vogue, and the New York Post.  He seems to have a successful career ahead of him.  Check him out at www.ChristopherSealey.net/music.
ALL SAINTS, 512 Broadway, Soho
I didn't get here until close to the end when the festivities had already died down, but the styles were enough to make the All Saints store in Soho a must-see.  After all, Fashion's Night Out is about the fashion.  Sequined mini-dresses, chunky cowl neck sweaters, leather motorcycle jackets and distressed combat boots—all in neutral tones of gray, beige, brown, and black.  There were also free drinks, a flipbook photo booth, and the entire fall collection was 20 percent off.  The store itself is a sight to be seen on any day, decorated with exposed brick walls, antique clocks, hundreds of vintage sewing machines, and iPad stations where shoppers can browse the website while they shop.