THE OBSERVER ARCHIVES
From the Archives: Black History Month
Trigger Warning: mentions of racial violence and brutality
Editor's note: In honor of The Observer's 40th Anniversary and the ways we have changed and grown in the past four decades, we are taking a tour through selected moments in our archives. The collection below highlights some of The Observer's past articles covering Black History Month and related events at Fordham. These articles, in chronological order, and any accompanying images appear as they were originally published in The Fordham Observer and have not been altered in any way. Any views or opinions expressed therein were those of the authors at the time and do not necessarily reflect those of the current staff of The Observer Volume XLI. For more content, you can visit The Observer's digital archive here, and you can read our more recent issues here.
Read The Observer's most recent Black History Month coverage here.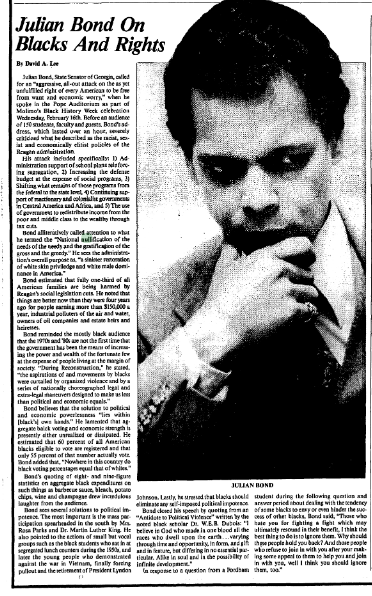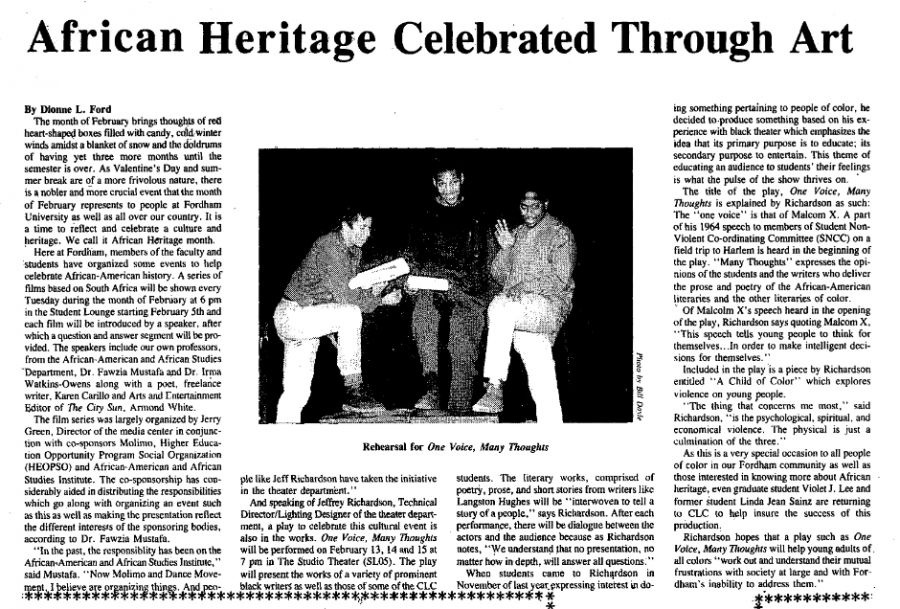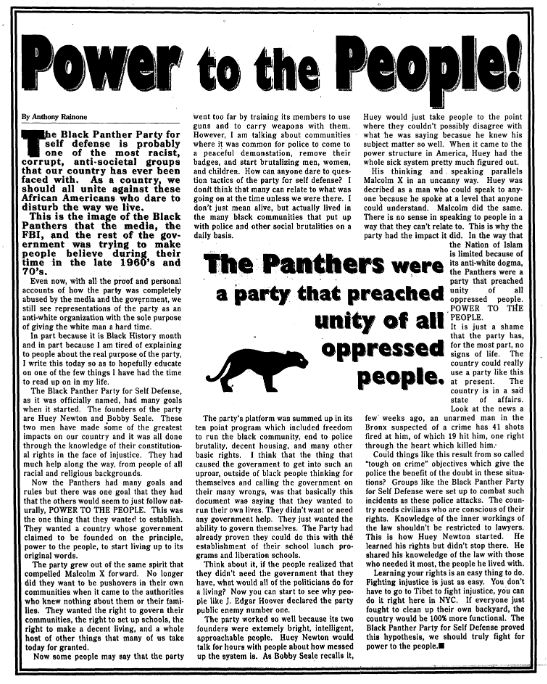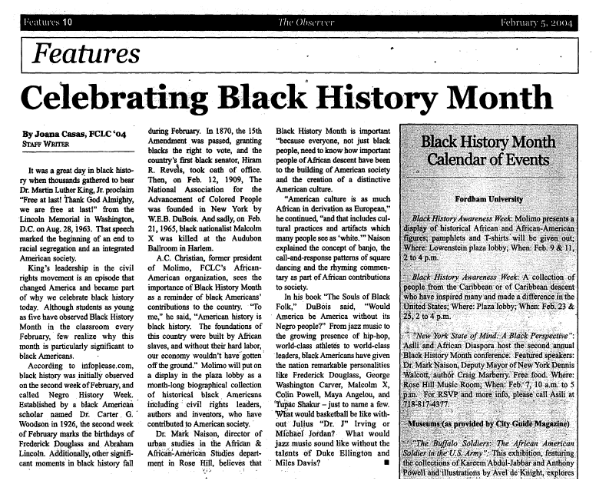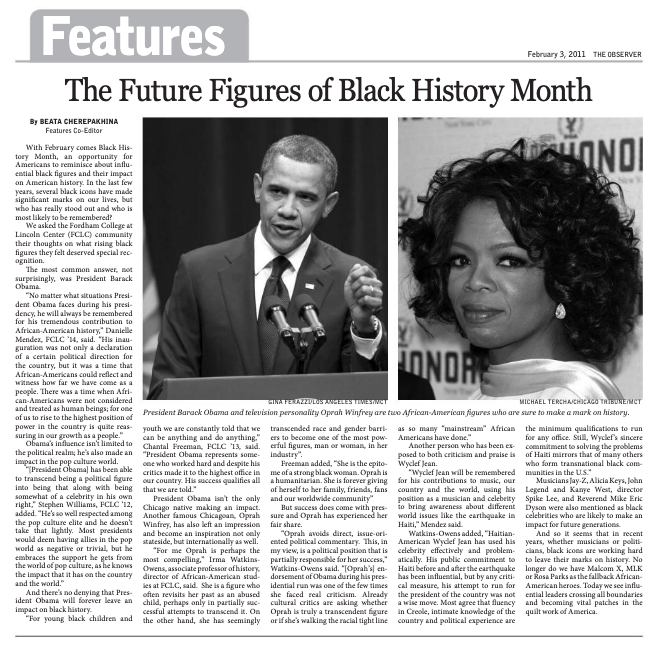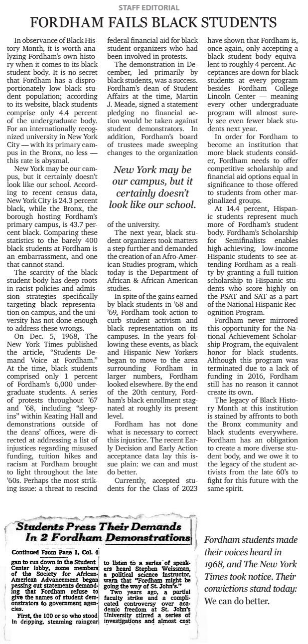 The Observer reserves the right to remove any comments that contain any of the following: threats or harassment, hateful language and/or slurs, spam (including advertisements unrelated to the topic of a given post), and incoherent phrasing. See the Community Guidelines page under the About tab for more information. Please allow up to a few days for submitted comments to be approved.