Dynamic Performer and Fordham Doctoral Student Chad Davis Dies at Age 40
Chad Davis, a graduate student in Fordham's Clinical Psychology Doctoral Program who specialized in the treatment of performing artists suffering from eating and weight disorders, died at his internship site in Las Vegas, Nevada, on Jan. 26, 2021. Davis was 40 years old. The cause of his death is currently unknown.
Davis was born on June 17, 1980, in West Islip, New York, to Norma Davis and Ralph S. Davis and was raised on Long Island and in New Jersey. Davis' mother told Fordham News that he was a fun-loving and smart child who was fascinated by the arts. Between playing the trumpet in high school, singing songs from Broadway shows and taking part in school plays, Davis was a performer at heart.
His twin brother, Dr. Bryce Davis, fondly recalled Davis' performances in high school and beyond, emphasizing his ability to excel in anything he set his mind to. He was not only artistically gifted but also constantly scored at the top of his class and impressed those around him.
"He was a star. He was special. Always willing to give it his all with everything he did. If he didn't get the role or the lead in the show, he wouldn't quit. He kept going," he said. 
The breadth of Davis' talent and interest in a multitude of subjects continued to grow after high school. He received his bachelor's degree in theater studies from Montclair State University in 2002 and a master's degree in clinical psychology from Fordham in 2014.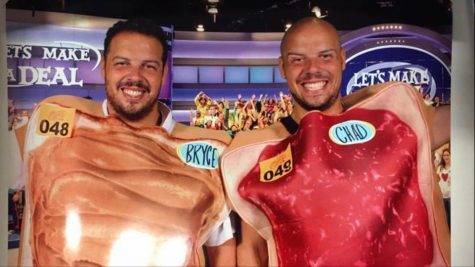 Over the last 16 years, he explored careers as an actor, a screenwriter and a dancer at Agape International Spiritual Center. Although Davis wasn't initially a writer, he and his brother shared a love for literature and writing and went on to become screenwriters together, receiving calls from networks such as CBS and FOX. Dr. Bryce Davis attributes his exposure to the world of theatre to his brother.
Davis also served as an English as a second language (ESL) teacher both in the U.S. and Spain, as a counselor at a camp for overweight children and teenagers, an administrator at Weill Cornell Medical College and as a teaching/research assistant at several schools.
Following his pivot to psychology, Davis worked as a clinical psychology extern at Fordham Counseling and Psychological Services, New York University, St. Barnabas Hospital and Mount Sinai School of Medicine. While at Fordham, he also founded Pipeline to the Ph.D., an interdepartmental effort within the Fordham Collegiate Science and Technology Entry Program (CSTEP) aimed at mentoring undergraduate students of color interested in advanced degrees of psychology. 
Davis' passion for expanding learning opportunities for students of color was seen both in his efforts and in his writing — he wrote about this passion in The Chronicle of Higher Education and in the Journal of Obesity.
"He was truly beloved and he brought people together with his drive, warmth, and unrelenting dedication to making quality of life better for those he discerned as being in need." Dr. Rachel Annuziato, Davis' adviser at Fordham
Dr. Rachel Annuziato, Davis' adviser at Fordham since 2012, said she was honored to have worked so closely with him over the past eight years and will remember his "compassion and uncanny ability to build connections with others."
"He was truly beloved and he brought people together with his drive, warmth, and unrelenting dedication to making quality of life better for those he discerned as being in need. You just wanted to follow his lead," she said.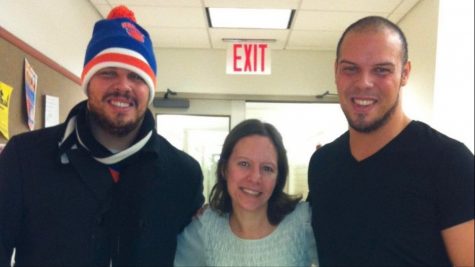 Along with his passion for helping students of color achieve their goals, Davis was a fierce advocate for LGBTQ+ rights. Dr. Bryce Davis said that his brother's childhood and adolescent experiences involved bullying from other students for being openly gay. Despite the trauma he endured, Davis continued to be unapologetically himself after high school.
"He never really looked back after he experienced a lot of childhood trauma from being openly gay. He just turned that into fuel," he said. "He did that in our little town, but he continued to do that when he left and went to bigger cities to advocate for LGBTQ youth and inspired a lot of other people to do the same thing."
Perhaps what was most memorable about Davis was his pure spirit and genuine desire to create bonds between people, according to his brother. His strength and determination were an inspiration not only for his students and colleagues but also for the people closest to him. 
Christine Jugueta, who was close friends with Davis for 18 years and witnessed him flourish in the arts, found him awe-inspiring.
"We do our work because it matters even if no one sees or buys the tangible manifestation of it. It matters even still." Chad Davis
Whether it be performing a double pirouette at the Weathervane Theatre where they first met or masterfully acting out an impromptu performance of "Queen Margaret" from Shakespeare's "Henry VI: Part 3," Davis was full of surprises. He was also a huge source of empowerment for her.
"I think the biggest thing that he gave me was permission. You could just talk it all out with Chad. He gave you permission to be able to feel all that you were feeling. And through that, you could arrive at your own wisdom," Jugueta said.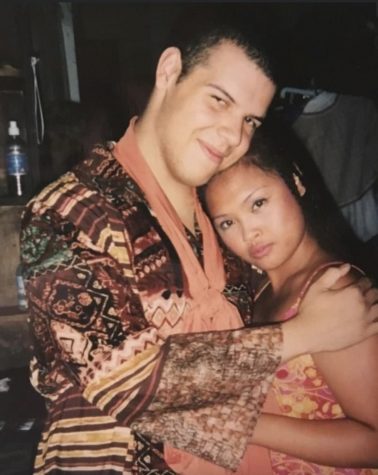 Throughout their friendship, Jugueta and Davis often had in-depth conversations about their shared passions. Jugueta has kindly shared an excerpt from an email Davis sent her in 2009 that encapsulates his approach to life:
"We do our work because it matters even if no one sees or buys the tangible manifestation of it. It matters even still. At the most basic level it matters because your work brings you into alignment with who you are and once you are in alignment you can make positive changes in the world – with or without you being aware of the shifts taking place as a result."
Davis is survived by his parents Norma Davis and Ralph S. Davis Jr., fraternal twin brother Dr. Bryce Davis and his wife Sandy Davis, older sister Laurie Moss, younger sister Cherise Davis, one niece, a few nephews, and many cousins. 
A GoFundMe page has been created to assist Davis' family with any expenses. As of Feb. 1, the fund has surpassed its goal of $15,000. The creator of the page and one of Davis' friends, Tiago Mazzotti, posted an update on Feb. 2 to inform family and friends that Davis' family has chosen to postpone an in-person memorial until the pandemic is under control.
About the Contributor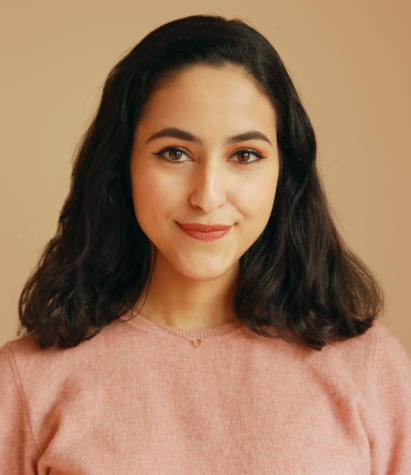 MICHELLE AGARON, Assistant News Editor
Michelle Agaron, Fordham College at Lincoln Center '22, is an assistant news editor for The Observer. She is an English major, which makes it very hard to guess what some of her favorite pastimes are (definitely not reading and writing). When she's not partaking in stereotypical English major activities, she enjoys strolling through the nearest park, trying her hand at baking and strengthening her video editing skills.