Chris Cubeta Leads the Liars Club With Vocals, Guitar and a Dose of Reality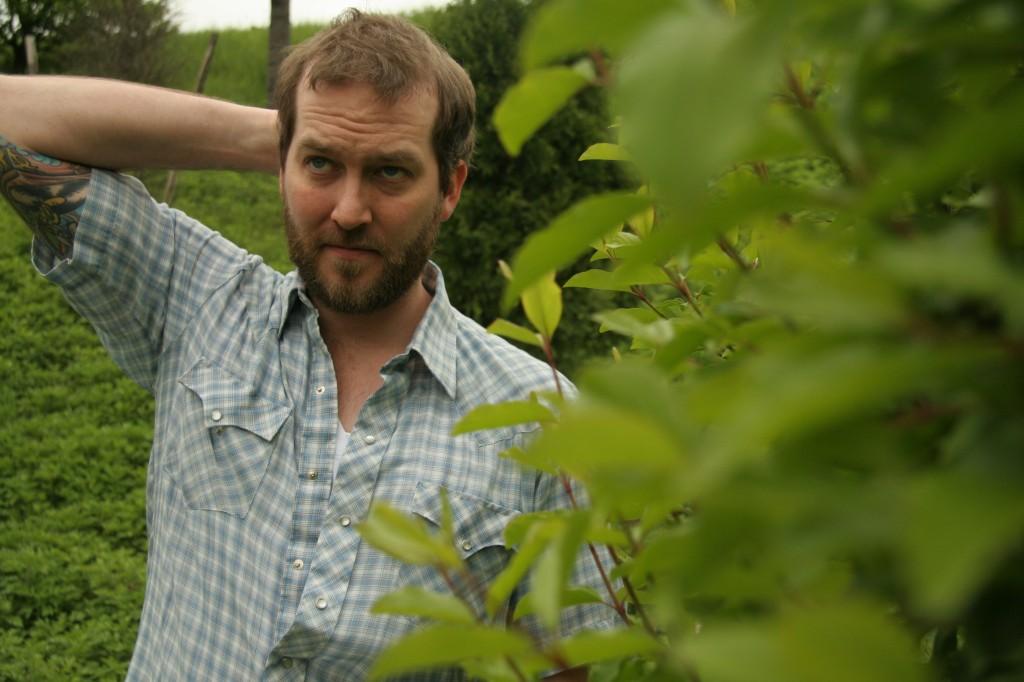 Published: May 5, 2011
Chris Cubeta, a 34-year-old singer-songwriter from Poughkeepsie, N.Y., has no illusions about where he stands in the music industry. After over a decade working as a producer and musician, fronting Chris Cubeta and the Liars Club for the last six years, he's enjoying his ability to make a living doing what he loves.
From GaluminumFoil Studios in Williamsburg, Brooklyn, where he relocated about five years ago, building his workplace from an empty warehouse on Walton Street, Cubeta talks about his station as an artist, and where he's going with his latest record, out June 11.
The Observer: What have you been up to recently?
Chris Cubeta: I'm in the process of finishing my album, which I've been working on for about a year. So, slowly but surely. We're about three quarters of the way done. I'm also in the middle of seven other albums on a production end. So I've been really busy (laughs).
Observer: If you had to place your music in a certain section of a record store, where would it go?
CC: I guess just rock, really. The Rock & Roll section. I think that's the best term to describe what we do. It's not the most inventive music. We're not trying to do anything that hasn't been done. There are so many subgenres these days. It could be alternative, alt-rock or alt-country. Sometimes I can't even believe how many subdivisions there are. But most of the time they're all pretty similar—drums, bass, guitars, pianos, some singing.
Observer: You play a lot of different instruments, and you're the frontman of the Liars Club…
CC: Yes, reluctantly…
Observer: Reluctantly?
CC: Well, it was never my intention to be a frontman of a band or anything. It just sort of happened that way. I always played guitar and wrote songs and produced. I had another band before I did my own thing. When the band broke up and the singer and I parted ways, I was left with the option of finding another singer or just singing my songs myself, which is what I ended up doing. But I never really wanted to, it just sort of happened that way.
Observer: When was that?
CC: That was about seven years ago.
Observer: So you've been doing this for a while.
CC: I've been playing music pretty seriously since my junior year in high school. So, a long time. 1994 was when I started. By 1997 I was pretty much working professionally, not just playing, but in studios and what not, doing odd jobs in music.
Observer: What's the first instrument you picked up?
CC: I played piano really young. Five or six years old I started lessons. My dad is a musician, not professionally. I don't think he's ever done anything publicly even. He's just always played and wrote songs. He's been playing piano since before I was born, so I guess I just took to it early.
Observer: How do you balance your work as a musician and a producer?
CC: It's been a definite problem in the last couple of years. It's why this record has taken so long. If I work on music for eight or 10 hours here, the last thing I usually want to do when I go home is play. So I don't sit down as much anymore, pick up the guitar and work on a song. A month or two ago I would have probably said I'm in a really bad place with all that. But I've finally gotten to a place where I think I'm okay, and I've figured out how to juggle it right so that I can take the time I need. In a weird way, I have to be logistically prepared so that my non-logistical instincts and my abstract side have time.
Observer: In your song "Fallen," you sing, "My fire is fading in Brooklyn tonight." Is this a condemnation or celebration of your new home?
CC: I'm pretty sure my buddy Danny Lanzetta wrote that line, but I can interpret for him. The first couple years I was here, I was just excited to be living in New York City and embracing the culture. I would walk around Manhattan for hours, just loving it and realizing that I was where I wanted to be. Then maybe the third or fourth year, it was like, okay well now I'm still trying to make strides and get my career further. It's still really hard, and financially it's difficult. It's hard to keep the fire going sometimes. I think that's probably the sentiment of that line and a lot of the song.
Observer: As an unsigned artist for over a decade, are you still looking to get signed by a major label?
CC: That's not a realistic goal of mine at this point. I don't think what I do right now, at my age and in this culture, is really desirable to a major label, which is fine by me. That being said, if a major label said we want to give you a million dollars and you can do whatever you want with it, and we'll promote it and you can tour, I would do it in a heartbeat.
Observer: What else is there to know about you as a musician and a producer?
CC: I think the only other thing is the premise of this new record, which I've been trying to figure out for six months. I finally have. It's kind of a dichotomy between existentialism and very simple human emotions, which is what my life's been like the last couple of years. It's been moments of being very detached from people and moments of being incredibly close to people. I've also been reading a lot of existentialism, and I'm still trying to learn what that is and how it fits into the world. I've been consumed by that.