Creatives Under Quarantine
Amid a global crisis, Fordham's creatives are still finding ways to express themselves
October 15, 2020
While a daily ritual of Netflix can leave most Fordham students content, for others, the urge to create something is the only option to get by during the COVID-19 pandemic. For many of these "creatives," the art that they create, whether by pencil, palette or camera, is especially priceless in a time where the creative spirit can be easily discouraged. 
For some creatives, the drive to produce something can even relieve the stress and anxiety they're currently facing with their (unreasonably) substantial coursework. Even when it seemed like the rest of the world remained in confinement, these creatives used their free time to stretch their imaginations against both personal and physical limitations. 
New York, New York,
it's a hell of a (ghost) town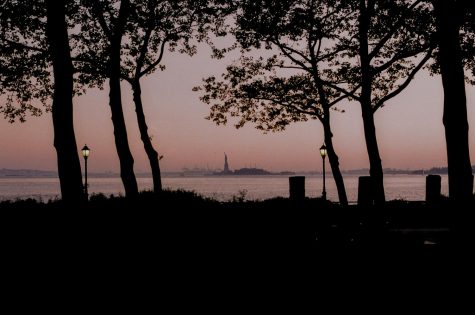 During the pandemic, Enrique Caballero, Fordham College at Lincoln Center (FCLC) '22, has been posting 35mm photos to his Instagram account, @_enrique_film. Through his photos, which depict a barren New York City, Caballero challenges viewers to reflect on the year so far and all the misfortunes it has brought along the way. 
"People often bash 2020 and blame the year for all the troubles, when in fact it's a manifestation of different broken structures and institutions, and these events throughout the year have only shed light on it. Earlier in the year, alums from my old high school and I were asked to create a commencement speech video for the 2020 graduating class. My old high school is a film high school, so a video was a good call. The main message we conveyed was building a sense of community and strength at a time of both physical separation and political polarization. I know the students pretty well, and I know they're all activists ready to shake the status quo, but coming together is the most important part." 
Camera in hand,
shooting without a plan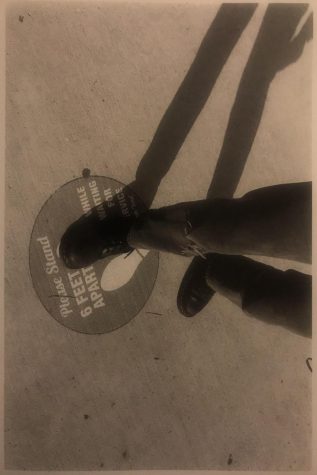 Gabriela Wilson, FCLC '21, despite her background in film and video production, began to develop more of an interest in film photography during the beginning of the fall semester. A lack of available resources in many respects hasn't hindered her artistic ambition in the slightest. 
"I'm normally very structured, planning every little detail of a project out before I move to execute it. In the pandemic, without any access to the normal resources I used to have, such as rental equipment and peers to assist/collaborate with me, all of that kind of went out the window. It felt like a very liminal time, with every structure thrown out the window, and my way of working similarly became more fluid and less focused on the 'rules.' As I've transitioned more to film photography as the semester has started up, I think I've carried this way of working with me; I'm less worried about planning what I will shoot and more willing to go with the flow of an area and shoot compositions that simply move or interest me. Photography also allows me to venture out of my own 'bubble,' which is a huge perk in such an isolating time." 
Eccentric comedy by way
of personal honesty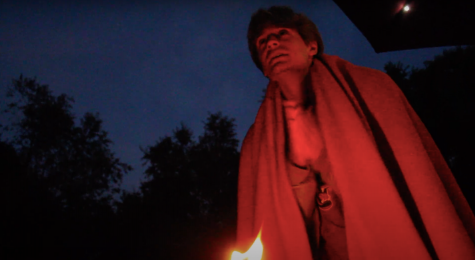 "Goofy" filmmaker Dakota Vooys, FCLC '22, has been especially productive during the pandemic. Over the summer break, he wrote and directed 41 comedic short films with his friends and family from Hartford, Connecticut. From his perspective, creativity isn't always as simple as waking up and spontaneously deciding to make a film; for him, it's about remaining genuine in your approach and putting everything you have into the final product. 
"Creativity takes a lot out of a person: It eats up time, it eats up energy, it eats up thought, and it's just a lot to worry about. But for some people (and I am one of these people), being creative — whether it's writing, filming, photography, painting — is just something that you actually need to do to survive. If a person needs to be making something then they will, but I think, more than anything else, what can make a creative person regret making something or step away from something would be that it doesn't feel genuine to them. It might sound weird that somebody who just made a bunch of goofy videos over the summer is saying 'be honest,' but honesty can be goofy. In a time where it can feel like the whole world is falling apart, I think the goofy campiness of the videos I was making with my friends feels honest in regards to how I felt about them. Sometimes, honesty is having fun, other times honesty is struggling with inner turmoil. Just don't be afraid to follow your instincts no matter what they are telling you."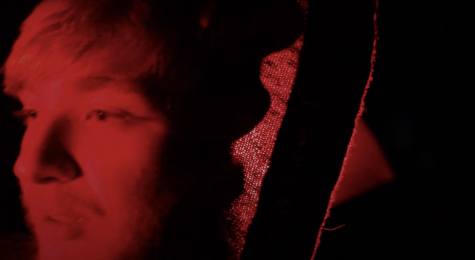 Moving forward with
a driving passion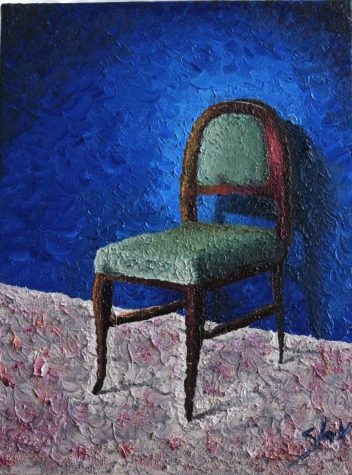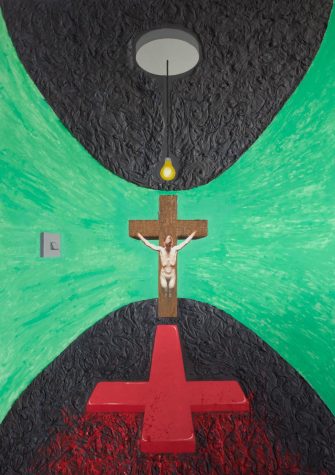 In addition to his skills both behind the camera and in the editing room, Slav Velkov, FCLC '23, has also developed an eye for painting and graphic design, even going as far as to design a poster for his short film "The Thief," which was originally produced with the help of the Fordham Filmmaking Club. Velkov shares a similar sentiment to Vooys when it comes to having the perseverance to tell the story that you want to tell. 
"In my experience, there is always a way to create art. Even if I have only my phone as a camera and myself as an actor, that is enough to create something great. The quality of my work depends on how passionate I am for an idea, how hard I work and whether I am lucky to present it in the right place at the right time. That being said, my advice is to do what you are passionate about no matter the circumstances. Even if your friends and family say it's not worth it, even if your teacher doesn't like it, even if the world is in a lockdown, you should go out and realize your vision."
---
Each of these four creatives share the desire to pursue their respective passions, regardless of the difficulties presented by current circumstances. Art is so much more than just a picture that's been captured or a painting that's been painted; art is a reflection of both the artist's creative intentions and their perspective of the world around them. To quote revered psychologist Carl Rogers, "What is the most personal is the most universal."