Study Finds Increased Hiring Trend for Spring 2011 Graduates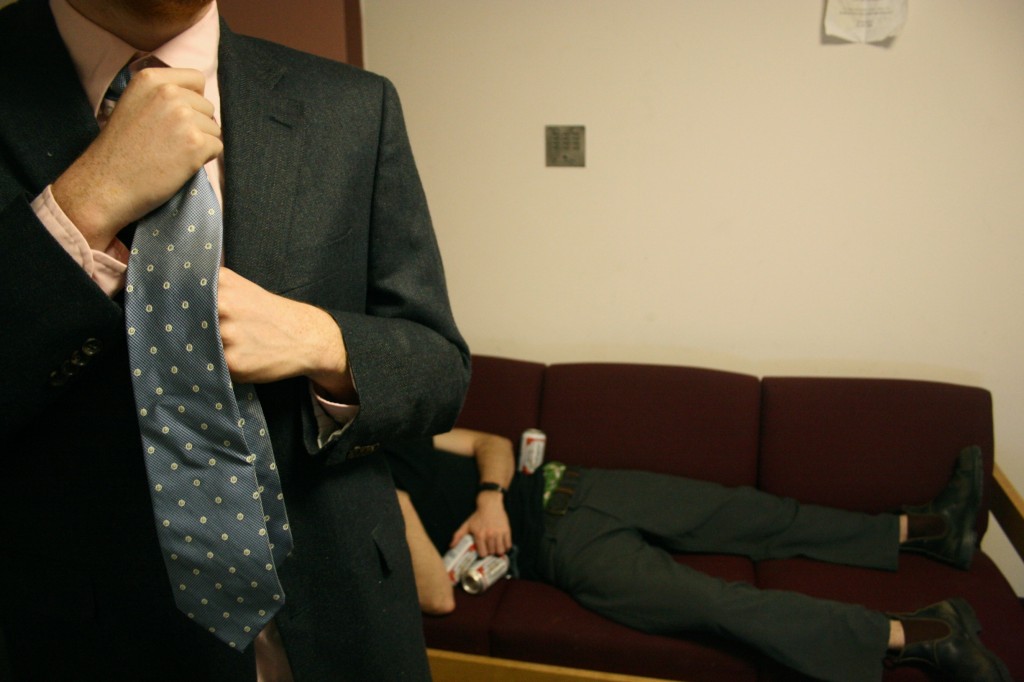 Published: April 20, 2011
Students at Fordham College at Lincoln Center (FCLC) reacted to recent studies revealing that there is a 21 percent hiring increase for spring 2011 college graduates. These studies, done by the National Association of Colleges and Employers (NACE), also found that 53 percent of companies will be hiring this spring, a boost from the less than 50 percent of companies that were hiring in the fall.
Bernie Stratford, the director of experiential education at Career Services said, "Banks are opening up their lending and companies are willing to reach out to entry-level students." He explained that because foreclosures have decreased, America's companies and organizations are now more able to adjust their budgets to hire recent graduates than in years past. Stratford points out that these rates are particularly steep, as there has not been a significant increase in hiring since 2008.
The hiring increase is reflected through Fordham's job postings for students through Career Services. Positions in industries such as sales and marketing, finance, communications, teaching, the consulting industry, and banking and financial services are being offered to FCLC students at significantly higher rates than last year. "Things have really picked up," said Stratford. "Since Feb 1, we have received 460 full time [job] opportunities.  Last year, that number was around 300 jobs." Internship opportunities are growing as well. In 2010, there were 2600 internship postings while in 2011, there have been 3500 postings.
Ashley Williams, FCLC '11 found a full-time job working as an operations analyst checking transactions for UBS Investment Banking. An economics major, Williams was certain that she wanted to step out in the workforce after completing her undergraduate work. She started applying to jobs in September 2010, and found out about the position through on-campus recruiting organized by Career Services. After 15 interviews, Williams was given the job in November 2010. "Even during the interview process, I felt most welcome [at UBS]. So right now that's pretty much my dream company. I'm excited."
The increasing hiring rates may have meant good news for some graduating students, but Marc Valentin, FCLC '11, said that he is skeptical. He said, "There may well be more jobs, but they're lower quality jobs. So far all of the postings I have seen are either sales positions or clerical positions and in general, they seem to be dead end."
Valentin, a political science and theology double major, said that since February he has been looking for a job for after he graduates. Through using resources from Career Services and job sites such as Job Central and Monster, Valentin has been looking to find positions in Human Relations in a variety of companies. He said he wants to find job offers with important responsibilities or opportunities that can progress to higher positions, but he said he has yet to find one.
Both Williams and Valentin had suggestions for lowerclassmen on how to have a more fruitful job search. Valentin said he made the mistake of starting his job search late. He advises lowerclassmen to think ahead, and said, "It's always better to set yourself up earlier rather than later."
The two seniors also suggested that students take internships to gain experience and to appear more competitive to employers. Williams, for example, has been interning every semester since the summer after her freshman year. Her resume lists her experiences at Seaport Securities, LLC., a consulting group, Staff International, a company dealing with high-end fashion labels, a stint in Cosmopolitan Magazine's marketing department, and an internship at ING.  She said that it was after she interned at ING that she was sure she wanted to work in investment banking.
Williams urges students to make the most out of their time in college. "I would suggest that if you don't know what you want to do, definitely go out and explore because now is the time."