Ram Jams: Yeah, I Gave Thundercat's New Album a 10; 'It Is What It Is'
Genre: Contemporary R&B, Jazz, Funk
On a Playlist With: Kendrick Lamar, Kamasi Washington, Flying Lotus
The Deets: Thundercat does not make bad music. Three years after his critically acclaimed album "Drunk," Thundercat has returned with "It Is What It Is." While you may not know Thundercat by name, you've probably heard his Grammy Award-winning bass all over Kendrick Lamar's "To Pimp a Butterfly" and more recently on Travis Scott's song, "Astrothunder." While he may not depart from his usual funky, R&B style on this album, Thundercat continues to explore the capabilities of his sound.
Thundercat himself is an eccentric man. Besides his pink dreads and his signature cat ear headband, nowhere is that more evident than in his lyrics. On this album, Thundercat sings about his new durag in "Dragonball Durag," farting in front of his girlfriend in "Funny Thing" and how cold it is in space in "Lost in Space / Grant Scott / 22-26." 
However, the album is about much more than that. The motif of loss is carried through the entire album. Sometimes he talks about loss very literally, like with the lyrics "About last night, I don't know how it ended. / I can't find my phone and I can't find my shoes" on the song "I Love Louis Cole." However, he takes the idea more seriously on "Unrequited Love" with the lyrics "Time won't always heal, and it eats at my mind / because you're the one that got away."
The motif of loss culminates on the titular closing track which ends with the line "Hey Mac," a tribute to Thundercat's late friend and collaborator, Mac Miller. All his lyrics, humorous or serious, sound incredibly genuine in the most comforting way.
Behind the lyrics is incredible funky jazz that's unlike anything else in the industry. Thundercat plays a bass seemingly twice the size of the usual instrument, and if you saw him play it you'd easily be fooled into thinking it's a guitar based on the style and speed of his playing. Songs like "How Sway" show just how creative Thundercat can be with his staple instrument. The 75-second song is simply Thundercat shredding on his bass with some synth pianos coming in towards the end. The bassline is the melody.
"Thundercat's ability to create a disco type groove that appeals to modern listeners has always been what draws me to his music," said Will Mendez, Gabelli School of Business '22. "This album really demonstrates that talent."
Similar to "Drunk," "It Is What It Is" only enlists the help of eight credited features but includes acclaimed artists like Childish Gambino and Steve Lacey on the same album as more comedic acts Zack Fox and Lil B. Similar to his collaborator Kendrick Lamar, Thundercat is able to bring out the best in his supporting acts and strengthens his music by enlisting musicians across different styles. 
The Bottom Line: This album is not anything revolutionary, but it honestly has no flaws. Any music fan could enjoy this album and appreciate the artistry of it. 
The Peaks: "Black Qualls" "How Sway" "It Is What It Is"
The Valleys: None; this album is incredibly consistent.
The Verdict: 10/10
About the Contributors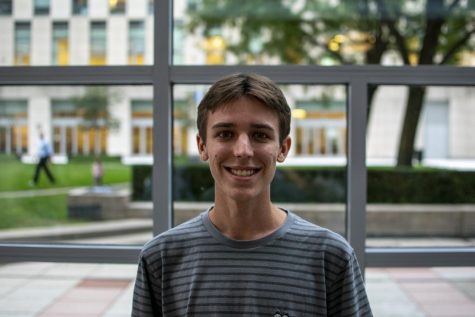 ETHAN COUGHLIN, Arts & Culture Editor
Ethan Coughlin, Fordham College at Lincoln Center '22, serves as an editor of the arts & culture section. Ethan is studying film and television as well as visual arts. Originally from Maryland, Ethan can often be found exploring the city. He enjoys going to the movies, listening to music and, most of all, cheering for Manchester United.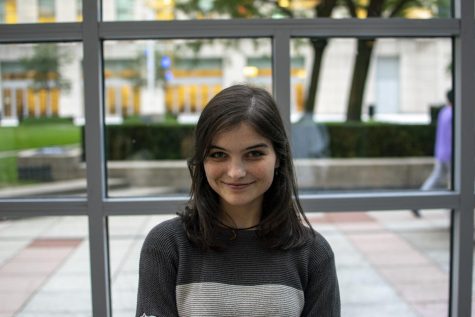 LARA FOLEY, Layout Editor
Lara Foley, Fordham College at Lincoln Center '22, currently serves as a layout editor. She studies new media and digital design and loves to doodle. She adores working alongside her fellow layout editors and conquering the labyrinth that is InDesign! She has two cats and a doggo back home in Los Angeles.