Reel Talk: Inside the New York Film Festival
Hang on for a minute...we're trying to find some more stories you might like.
What Makes a Film Festival?
By ETHAN COUGHLIN
Asst. Arts & Culture Editor
Last February, "Green Book" won the Academy Award for Best Picture after premiering at the Toronto International Film Festival the prior September. The year before, "The Shape of Water" premiered at the Venice International Film Festival and then won Best Picture. The 2016 Best Picture winner, "Moonlight," won after its premiere at the Telluride Film Festival the previous year. Great films are bred and born at film festivals around the globe.
While most people know what a film festival is, do they really know what goes on at one?
Film festivals are events where independent films are screened for fans, critics and filmmakers alike. They often have multiple categories and some sort of competition or prizes. At the top festivals, the categories often include a main slate or main competition, experimental films, documentaries, shorts and more. Most of the films and filmmakers you're familiar with compete within the main slate or competition category. Besides film screenings, festivals often host talks, panels and workshops with actors and filmmakers.
The premier film festivals are Cannes Film Festival, Sundance Film Festival, Toronto International Film Festival, Telluride Film Festival, Venice International Film Festival and the Berlin International Film Festival. If your film doesn't premiere at one of those festivals, you can kiss any dream of winning the Oscar for Best Picture goodbye. The last film to take home the Best Picture prize without premiering at a festival was "The Departed" in 2006. 
Just below that you have other famous film festivals like the Tribeca Film Festival, South by Southwest and our very own New York Film Festival (NYFF). Beyond those are hundreds of other film festivals all over the world. 
With so many festivals, each one has to have a reason for audiences and filmmakers to be interested. The top festivals are able to do this on prestige alone. Other festivals have to find other ways to be appealing. 
Some film festivals are specialized or have a theme. For example, NewFest hosts a festival every year celebrating LGBTQ film and media held right here in the city. Screamfest is a horror film festival that happens every fall in Los Angeles. 
NYFF has carved its own spot within the film festival world by establishing itself as the event that New York films and filmmakers cannot miss. While it is an international festival showcasing films from all over the globe, the best films from or about the Big Apple always screen at the NYFF. This year's opening and centerpiece films, "The Irishman" and "Marriage Story," were by New York film directors. The closing, "Motherless Brooklyn," was set in the city.
From the outside, it may look like a bunch of movie snobs watching movies, but there is much more going on. 
Most filmmakers take their films to festivals to get press and secure distribution deals. In 2015, Trey Edward Shults took a crowdfunded movie starring his family filmed at his mom's house over two weeks called "Krisha" to the South by Southwest film festival. He not only secured distribution rights for the film with A24, but also a two-movie deal that would see A24 make his 2017 horror film "It Comes at Night" and the upcoming film "Waves." Despite not even having a film in the competition, Barry Jenkins was able to secure funding for "Moonlight" by networking at the 2013 Telluride Film Festival. 
Before a film is seen by the general public, the press often gets the chance to see and review the films at advanced press screenings. Smaller films rely on good reviews from the press to even fill the theater for their festival premieres, not to mention possible theatrical releases. 
Beyond the politics, no film festival is complete without a little drama. At the 2016 Cannes Film Festival, director Nicolas Winding Refn ("Drive," "The Neon Demon") revealed in an interview that fellow festival attendee Lars von Trier ("Melancholia," "Dogville") tried to sleep with his wife and was a heavy drug user. This feud was carried over from the previous year's festival where von Trier made some questionable Nazi comments.
While you may not be able to secure a ticket to the premier festivals, there are literally hundreds of film festivals around the city and online every year. Go to them and support independent film. You may discover a new favorite filmmaker or even get the chance to see an Academy Award-winning film while it's still just another entry. Now that NYFF has come to a close, I'll be waiting until February to see if Scorsese can once again take home Best Picture without premiering at one of the top six festivals. Perhaps he can elevate the NYFF so there will be seven top festivals.
What's Worth Watching?
Film festival favorites to look for on streaming platforms soon
By ETHAN COUGHLIN and ANA PAULA CAMACHO PÉREZ
Asst. Arts & Culture Editor and Contributing Writer

"The Irishman"
"The Irishman" feels like I sat down to hear old stories from my grandfather and ended up learning he's cooler than I thought. Acclaimed filmmaker Martin Scorsese's latest project holds up to the director's incredibly strong portfolio with ease. The meticulous story of "Goodfellas" meets the excitement of "The Wolf of Wall Street" and the unhinged nature of "Taxi Driver." While Robert De Niro, Joe Pesci and the rest of the cast all give incredibly strong performances, it's Al Pacino who steals the show. His portrayal of James Hoffa is his strongest performance in years as he masterfully captures the complex personality of such an influential figure. 

"First Cow"
Kelly Reichardt's "First Cow" was the biggest surprise to me at the festival. The film was exquisite. Telling the story of two frontier men trying to make a living together, it is the best portrayal of friendship I've seen in years. Shot in a 4:3 aspect ratio (meaning the screen itself narrower than your usual film), the film employs subtle but impactful cinematography. Actor Orion Lee said it best, stating in a post-film Q&A that the film allows you to come into it, but it does not force you to do so. This sort of charm makes the slower plot still extremely engaging in a charming way that I haven't experienced with a film.

"Saturday Fiction"
Set in Japanese-occupied Shanghai on the cusp of World War II, "Saturday Fiction" follows an acclaimed actress working undercover to gather intelligence for the Allies. The film is a classic slow-burn spy thriller that is completely carried by a phenomenal performance from Li Gong. There's love, betrayal, deception and heart-racing shootouts — just about everything a spy movie should have. Gong's performance mixed with masterful editing keeps the film engaging despite the slow pace.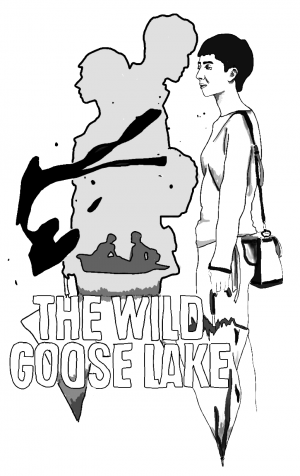 "The Wild Goose Lake"
Yi'nan Diao's "The Wild Goose Lake" is just that: wild. The film follows a gangster on the run. While that doesn't tell you much, saying more about the plot would ultimately take away from it. You start somewhere in the middle of the story as the film liberally jumps between timelines and perspectives. The entire time, you have no idea what will happen next, who's important, sometimes even where you are — but you're never too far from Goose Lake. I only wished the perfectly choreographed fight scenes were longer. At the heart of this gangster film is a story about family and ultimately doing whatever it takes for them.

"The Traitor"
Marco Bellocchio's "The Traitor" (Il Traditore) depicts the true story of the man behind the Sicilian Mafia's collapse: Tommaso Busccetta (Pierfrancesco Favino). Busccetta, also known as "Don Masino," became the first person to tell the truth about "Cosa Nostra," the criminal organization he belonged to. Alongside Judge Giovanni Falcone (Fausto Russo Alesi), they carried out the Maxi Trial, one of the most iconic events of Italian history. Mixing historical events, the use of the Italian language and the Sicilian dialect, as well as the question of loyalty, Bellocchio presents a complex character that audiences will be both charmed by and conflicted with due to his choices. As Favino said during a Q&A at the festival, "To the Sicilians, he was the one who betrayed the world."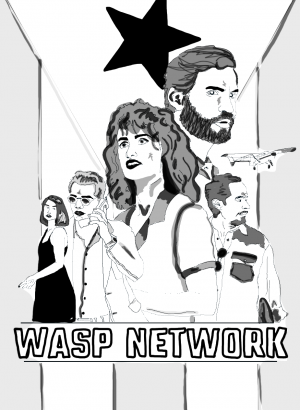 "Wasp Network"
Action-packed, phenomenally edited and with an authentic ambience, Olivier Assayas' "Wasp Network" presents the nerve-wracking story of a group who gives its name to the film's title. Centered around Cuban pilot René González (Édgar Ramírez Arellano), Assayas portrays the story of a network that worked for the Cuban government and clandestinely infiltrated several Cuban American aid groups in the United States. With the participation of actors from all over Latin America and Spain, including stunning performances by Penélope Cruz and Gael García Bernal, Assayas crafted a piece that will make audiences empathize with characters considered as traitors. He might leave them questioning the true story behind politically controversial issues such as this one.
About the Contributors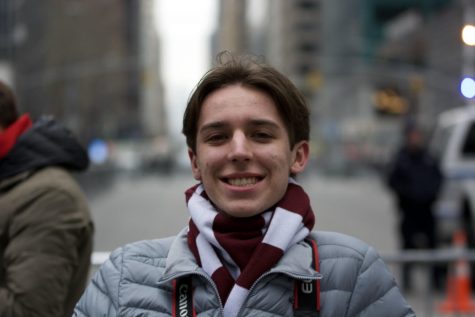 ETHAN COUGHLIN, Asst. Arts & Culture Editor
Ethan Coughlin, Fordham College at Lincoln Center '22, serves as the assistant editor of the arts and culture section. Ethan is studying Film and Television as well as visual arts. Originally from Maryland, Ethan can often be found exploring the city. He enjoys going to the movies, cheering for Manchester United, and listening to music. He intents to die a legend by any means possible.