Fordham Professor Awarded Guggenheim Fellowship
Hang on for a minute...we're trying to find some more stories you might like.
Everything's coming up Joneses for the head of Fordham's playwriting program.
Daniel Alexander Jones, an associate professor in the theatre department, was recently awarded a 2019 Guggenheim fellowship. It is the latest of many awards he has received over the years, including a Doris Duke Artist Award and a USA Artists Fellowship.
He said he felt "an overwhelming sense of gratitude" when he first learned he had received the prestigious fellowship.
"It is a recognition of the work I've been doing over the course of my career, yes, but more importantly of the tribe of artists and the ways of working that I am a part of and that I come from," Jones said. "I feel great pride to be part of a lineage of artists who believed in and practiced freedom of imagination and the power of expression in community."
Jones is best known for his work as Jomama Jones, his performance alter ego. He has recorded five albums as Jomama, which have become the basis for soulful, cabaret-style shows that explore themes of self-expression, empowerment and mysticism. He most recently performed as Jomama in  "Black Light,"  which ran off-Broadway at Joe's Pub and later at the Greenwich House Theater last year.
Aside from teaching, he is currently developing another forthcoming album, "Anew." He plans to use the fellowship toward the creation of other social awareness-driven performance works.
"This fellowship will allow me to begin the first phases of a new multi-city performance project that explores public performance, civic engagement and generative speculation," he said.
He continues to be inspired by connecting with and motivating people through his craft.
"I am considering what we the people desire as our future(s)," he said of his upcoming piece. "There has been, of necessity, a tremendous emphasis on naming what we do not want. I'm committed, through live art, to creating and holding space for us to access the power of collective lucid dreaming to move toward and move from our generative selves."
About the Writer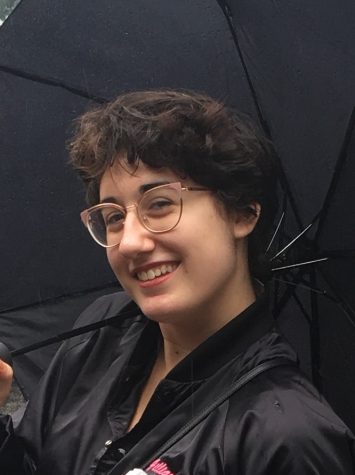 GILLIAN RUSSO, Arts & Culture Editor
Gillian Russo, Fordham College at Lincoln Center 2021, is studying journalism and theatre. She also works at PlaystoSee.com and Mood of Living magazine...