UPDATED: Search for FCLC Dean Nearing Conclusion
A decision will come sometime next week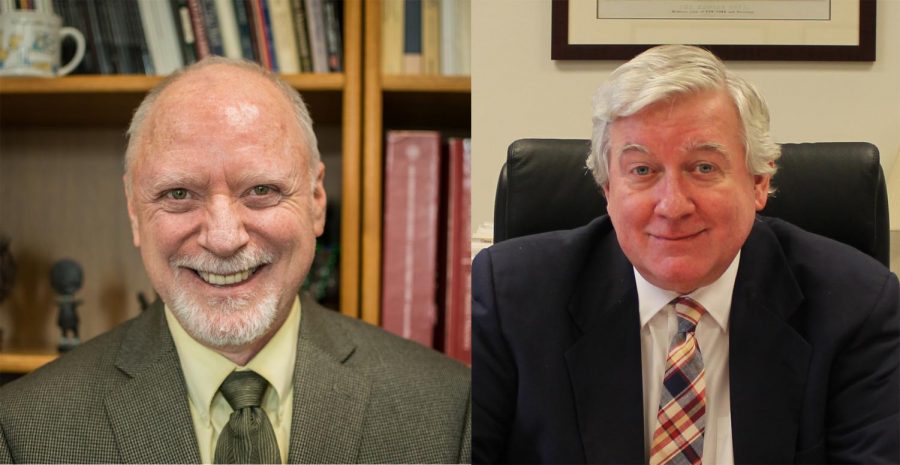 UPDATE (4/26/19): The Observer has learned that the search committee, starting from a pool of 60 applicants, whittled down 10 semi-finalists to a final group of four. Three of those four are from outside Fordham, with one candidate originating from one of the schools of the University of Massachusetts and the remaining two from The New School and Arizona State University.
The search committee will announce its final pick sometime next week.
ORIGINAL STORY:
Following the departure of Rev. Robert R. Grimes, S.J., former dean of Fordham College at Lincoln Center (FCLC), the university formed a search committee in November to locate and hire an eventual successor to be ready by the fall semester. While progress has been slow since the committee's inception in November of last year, it has recently made strides in its goal: A pool of 10 individuals, comprised of both internal and external candidates, was narrowed down to four finalists this month.
Although the candidates' identities remain confidential, Dean Anthony Davidson, chair of the search committee, was able to illuminate some details about what the group was looking for. "It's a diverse pool," he said. "It's unusual to have four finalists that are this strong."
Davidson said the search has been so lengthy because "Fordham is a pretty prestigious and sought-after institution," explaining that there was a "long process" of overseeing the applicants, vetting them and selecting the semifinalists. Eventually, these semifinalists were called in for interviews before they were narrowed down to the final four currently in contention.
According to Grimes, three of the finalists are from outside the university and one is from within.
The four candidates recently spent some time at FCLC to get to know the campus. The committee also invited them to visit Fordham College at Rose Hill (FCRH).
Davidson provided details on the candidates' commitment to diversity, which is important considering that the incoming freshman class is set to become the most diverse and highest achieving. He said that University President Rev. Joseph M. McShane S.J.'s and Chief Diversity Officer Rafael Zapata's recent initiatives to increase diversity at Fordham have heavily guided the search. He made specific mention of Kendra Dunbar, assistant director for equity and inclusion, a member of the search committee who provides them with "appropriate import and guidance on those matters."
"There's an emphasis that candidates need to have a proven track record of commitment to diversity, inclusion and equity," he said. "We need to feel confident that they will bring that to the table at Fordham."
In addition, Grimes suggested that FCLC and FCRH may become more integrated in the future. "I'm afraid right now we seem to be back into making everything the same everywhere," Grimes said. "From everything I can see, they're moving back to the 'one Fordham' model of things. I always thought it was important to differentiate the two schools."
Regarding whether or not any sort of integration may have affected the search, Davidson said that he could not comment but did say that members of the committee "were looking for someone who would be a champion for Lincoln Center but do so in a collegial and collaborative fashion [with Rose Hill]."
Dean of Students Keith Eldredge said that a final decision on Grimes' successor would be made before the end of the spring semester, and at a College Council meeting on April 4, attendees discussed an end of April deadline. However, Davidson could not confirm a concrete date and warned that "these things take time."
"We have to reflect on each of the candidates," Davidson said. "There's going to be radio silence for a little while, but that doesn't mean that things aren't happening behind the scenes. It takes time before an announcement is made and that is only made once all the details have been taken care of."
Regardless, Davidson seems optimistic about the qualifications of the four finalists. "We are very confident that whoever is selected will be able to lead FCLC into its next iteration," he said. "It will be somebody who is sensitive to the student population, to the faculty and to everything that Fordham stands for."
About the Writer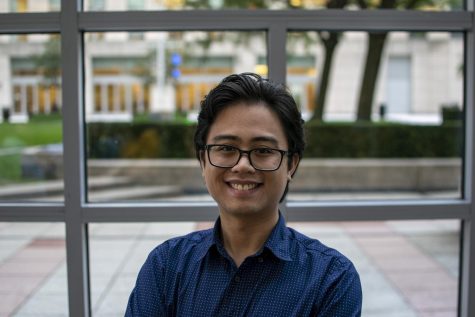 KEVIN CHRISTOPHER ROBLES, Retrospect Host Emeritus
Kevin Christopher Robles, Fordham College at Lincoln Center '20, is the Retrospect host emeritus for The Observer. Though his main role has been hosting Retrospect, the official podcast of The Observer, he has in the past been an asst. arts & culture editor. He has also written for opinions, features and news — though still always searching for that sports & health article to write so that he can claim he's written for every section. Kevin's other interests include theology, filmmaking and spending too much time writing his staff profile.