Quick and Easy Ways to Green Your Routine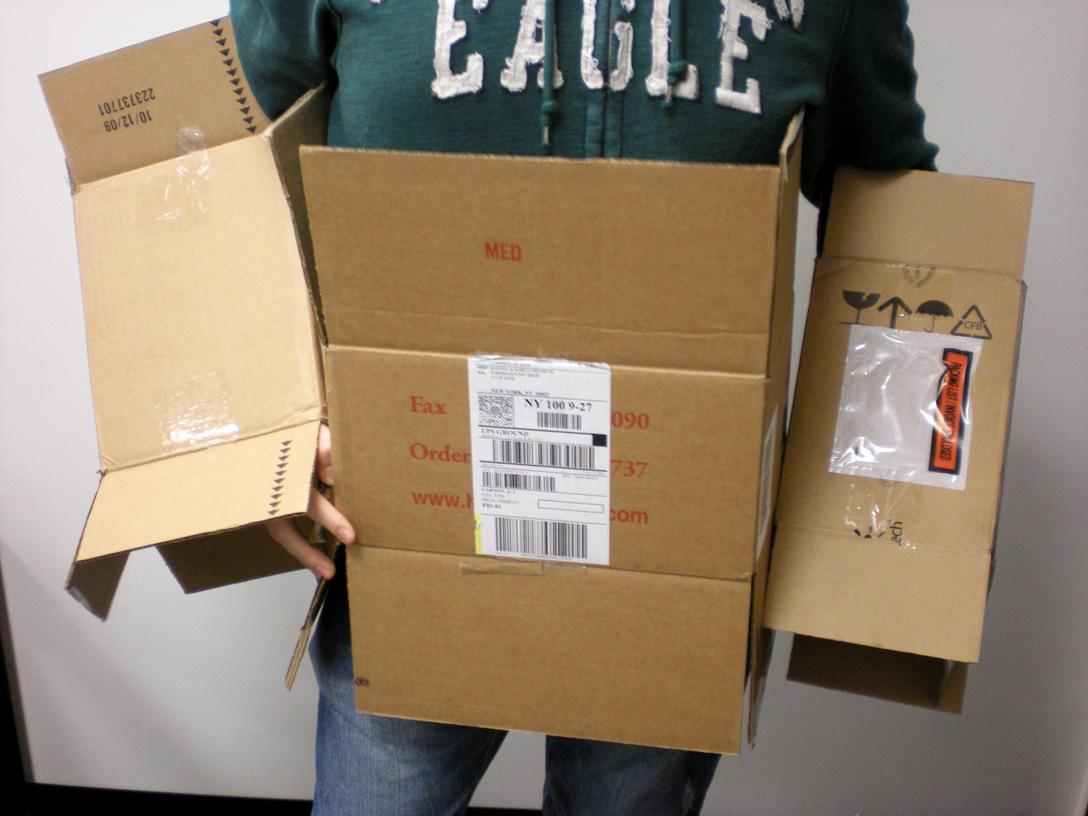 Published: April 1, 2010
If you haven't noticed or are living under a rock, there's been a recent green movement. You can't walk into a store without something being pitched to you as "Organic!" "Green!" or "Eco-Friendly!"
So it's no surprise that the hype has found its place in the world of fashion and beauty. Eco-fashion and beauty consists of products that "take into account the environment, the health of consumers and the working conditions of the people in the fashion industry," as defined by the Sustainable Technology Education Project (STEP). It sounds like a good cause, but can you really jump onto the green bandwagon when you're a broke and busy college student? Actually, yes you can, and here's how:
What's in Your Closet?
Fact: According to the National Resources Defense Council the average American disposes of 68 pounds of clothing each year, which adds up to about 4 percent of our annual waste.
Fact: Polyester is made from petroleum. This process uses huge amounts of crude oil and releases hydrogen chloride, volatile monomers and solvents, which are corrosive chemicals that are harmful to the surrounding environment.
Fact: China accounts for 30% percent of the world's clothing exports. According to statistics from the U.S. National Labor Committee, Chinese workers only make 12-18 cents an hour working under dangerous conditions.
So what can you do?
While it's tempting to run out and buy a whole new wardrobe for each season, please, step away from the credit card and break the fast fashion cycle. The environment and your wallet will thank you.
Instead…
Host a clothing swap party with your girlfriends. Bring all the clothes that you're tired of and give them a new home, while cashing in on some new wardrobe additions of your own.
Go thrifting. Getting designer clothing for pennies is always a thrill.
Alter the clothing you already have. It's easy to do with a few buttons and some needle and thread, or take it to your local tailor.
Re-sell your old clothing on either freecycle.org (an online community where people give away their unwanted things for free), ebay.com, or drop it off at the nearest thrift store.
Next time you buy: 
Buy only natural fibers (such as wool, cotton, and linen). They breathe better than synthetics, and they also take less oil and chemicals to produce.
Avoid fur and leather. Pleather and faux fur are now almost indistinguishable from the real thing (and they're cheaper!).
Buy for quality over quantity. Instead of buying something cheap from Forever 21, buy quality clothes from your favorite designer or brand. If you love it, it will pay for itself in a couple years and if you give up "disposable" fashion you can keep pounds of clothes from winding up in landfills.
Buy from eco-friendly brands and independent designers. Some great eco-friendly brands are Beyond Skin, Alternative Apparel and American Apparel. Independent designers with real talent and respect for the environment can be found on Moxsie.com or Etsy.com.
What's in Your Makeup Bag?
Fact: Product testing accounts for the use of 10 percent of all animals used for scientific purposes. The FDA does not require that cosmetic products be animal-tested before they are released, according to The Humane Society of the United States.
Fact: Your skin absorbs four pounds and six ounces of chemicals from beauty products into your body each year, according to Telegraph. The Organic Consumers Association says this includes estrogenic parabens, traces of which have been found in breast cancer tumors.
Fact: Most people take ten-minute showers, using 50 gallons of water per shower, reported by the Division of Water Resources.
So what can you do? 
You don't want to become a hippie and stop shaving or wearing deodorant, but at the same time you'd like to be a little more eco-friendly during your morning routine. It's easier than it sounds to be green and gorgeous.
Instead…
The Division of Water Resources suggests cutting your shower time by just one minute. You can save up to 1,825 gallons each year. Plus, long hot showers dry out your skin anyway.
Skip the blow dryer, straightener and curler. Damaged hair is out. Your natural curls are in.
Participate in package recycling programs. M.A.C. has a great one: for every six used containers you return, you get a free product.
Use the right amount. Most people use too much product (meaning more consumption, and running out of your favorite foundation faster). How much should you actually be using? Here are the equivalents to help you measure:
Foundation – an altoid
Shampoo and conditioner – a marble
Eye cream – a mini M&M
Face or hair serums and creams – a nickel
Next time you buy:
Buy from an organic, animal friendly line. There are plenty of awesome cosmetic lines that are good for you and the environment.
Check the label for imidazolidinyl urea and diazolidinyl urea, parabens, sodium lauryl sulphate, petrolatum, propylene glycol, stearalkonium chloride and triethanolamine. These are known to be toxic to people and can cause allergic reactions, according to the Organic Consumers Association.
Check before you buy. Instead of wasting your money and the environment's resources on products that just don't work, check the reviews before you shop. The Make-up Alley Web site is a great place for honest reviews.